Department of History
The history department at Murray State offers a passionate team of scholars that brings a wide range of world civilizations to life in the classroom. We love what we do, but why should you consider studying history?
This question "what is history?" has been answered poignantly so many times, but the greatest minds of their respective generations always come back to one major theme: knowledge of our past is the key to understanding our present.
An historian's work requires the mastery of a number of skills—chiefly patience, attention to detail, thinking analytically and communicating clearly—that are highly beneficial across a range of career paths. History majors go on to become educators, researchers, lawyers, television and film writers, business people and government officials. History opens a door and you decide what career lies on the other side.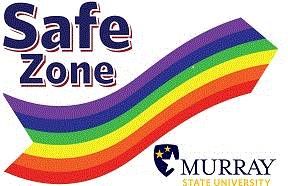 We are an official Murray State University Safe Zone. The Safe Zone Project is designed to radically reduce prejudice and discrimination on the basis of sexual orientation, gender identity, and gender expression at Murray State University.