Dr. Jennifer Morrison
Contact Information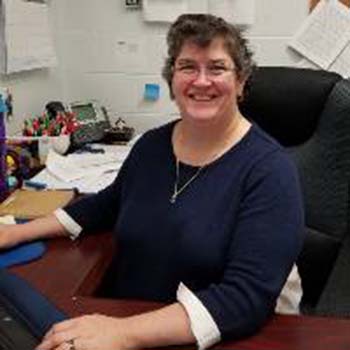 Dr. Jennifer Morrison
Assistant Professor
Public Administration
Ph.D. in Political Science from the University of Alabama
MPA from Troy State University, Montgomery
BA in Russian Area Studies from George Mason University
Teaching and Research Interests
Maternity and FMLA Policies in Higher Education and Experiential Learning for Non-Traditional MPA Students
Biography
I have a BA in Russian Area Studies from George Mason University; after graduating, I lived the life of a Navy wife in San Diego, Virginia Beach, and the UK. In 2000, I moved back to the DC area, working at George Mason. After 9/11 and the Beltway Sniper attacks, I moved my children to Montgomery, AL, where I entered a graduate program for my — you guessed it!! — MPA!! It was a year-long program, every other weekend, Friday night and all day Saturday, with a 1st and 4th grader. But we did it!! Upon graduation, we moved to Tuscaloosa, AL, and I began the Ph.D. program in the Department of Political Science at the University of Alabama. Even though I took what my classmates called the 'slow route," when I graduated in August 2012, I had 4 years as a GTA, a 3.6 GPA, two straight A high-schoolers, a wonderful new husband, and three step-daughters. Oh, and a Ph.D. in Political Science. My primary field is Public Administration, with secondary fields of American Government and Criminal Justice. Four days after graduation, I was offered a one year visiting position at Brescia University in Owensboro, KY. We decided to stay in Owensboro until my baby graduated from high school in Spring 2015, and I taught online for Brescia, subbed for Daviess County Public Schools, taught an American Government class at OCTC, freelanced for Cengage Publishers, over the summer, graded AP US Government Exams, and taught summer classes at the University of Southern Indiana. Last year, I was a visiting professor here at Murray State, and now I am here permanently!! I have enjoyed working at Murray State, and living in Murray! In January, I presented at the American Political Science Association conference in Puerto Rico, and in the spring I was awarded the Golden Key Fellowship from Murray State to research experiential learning. I intend to focus on experiential learning opportunities for MPA students, particularly those who are non-traditional students. Additionally, I am working on a paper with Dr. Sarah Symonds LeBlanc (my little sister), a professor of communications at Indiana University Purdue in Ft. Wayne, IN on maternity and FMLA policies at various universities and colleges.
When not working, I enjoy reading for fun, genealogy, hanging with my family, antiquing, and Alabama football!! Roll Tide!
Courses Taught
POL 140 American Government
POL 674 Public Organizations
POL 470 & POL670 Foundations in Public Administration (grad/undergrad)
POL 481 & POL 681 Public Sector Human Resource Management (grad/undergrad)
Research in Progress
Civic Education in KY
USAJOBS.gov… What happens after you hit submit? Chances of being chosen to be interviewed.