Student Highlights
Program Outcomes
Year (Tracking period): 2018 CY
Declared EXS Students: 145 Fall 2018
Number of Graduates: 25
National ACSM EP Exam Pass Rate: 100% - 3 attempted and passed in 2018
Graduate Placement: 84%*
Graduate Satisfaction: 100%
Employer Satisfaction: 100%
Year (Tracking period): 2018 CY
Declared EXS Students: 157 Fall 2017
Number of Graduates: 40
National ACSM EP Exam Pass Rate: 0 students attempted
Graduate Placement: 65%
Graduate Satisfaction: 100%
Employer Satisfaction: 100%
*Of the 25 graduates in 2018, 15 reported that they had been accepted into one or more professional or graduate school programs. Six graduates were employed in an exercise physiology or related field. Four (4) graduates did not report their status.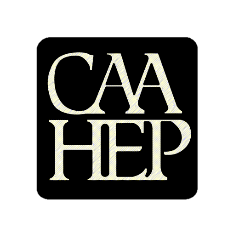 The Exercise Science program at Murray State University is accredited by the Commission on Accreditation of Allied Health Education Programs upon the recommendation of the Committee on Accreditation of the Exercise Sciences.
Commission on Accreditation of Allied Health Education Programs
25400 US Highway 19 North, Suite 158
Clearwater, FL 33763
727-210-2350
Student Spotlight
Elizabeth Moss- May 2019 Graduate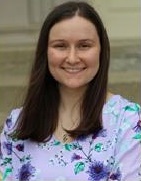 Since I took my first steps at Murray State I have been an Exercise Science student. This summer I will be applying to Physician Assistant (PA) schools with hopes of attending the University of Kentucky starting January 2020. I truly believe that my background in exercise science will not only help me get accepted into PA school, but also succeed as a medical professional. At the beginning of my undergraduate career, I wasn't quite sure about exercise science. However, as I have progressed into my upper level classes I have realized how it all relates to my future career. I hope to one day incorporate Exercise is Medicine® into my practice. I was recently accepted into the Summer Health Internship Program through the Northern Kentucky Area and Health Education Center (AHEC), and I plan to complete a project based on Exercise is Medicine®. Compared to other majors that often apply to PA programs, I'm so glad to be an exercise science student. Because of my experiences, I feel fully prepared for all my future endeavors.