Jinseok from South Korea
Want to talk with Jinseok? Contact us at: msu.intl@murraystate.edu.
Hi! My name is Jinseok and I'm in my last year at Murray State University. I came here in 2015. I'm studying accounting.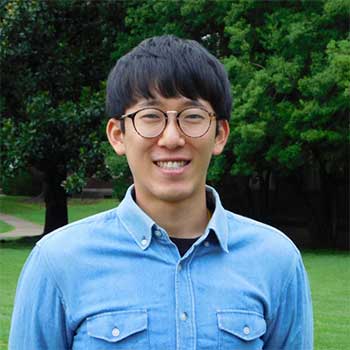 Why did you decide to study outside of your home country?
There are many universities in South Korea, but I wanted to learn English and also complete my studies in English. Also, the US is well known for its business and accounting programs so I felt that a degree from here would aid me in my future career.
How did you choose Murray State University?
I found out about Murray State University through my university in Korea. They have dual degree program. I applied to the program to learn more about my major, accounting and English.
Why did you choose to study accounting?
Accounting is an interesting field because of the tremendous responsibility that accountants have to ensure that transactions are accurately reported. Also, I love numbers. This is why I chose accounting.
What do you enjoy most about being a student at Murray State University?
Murray State is a great place because there are so many students from around the world that you can get to know. Also, the people in the community are happy to meet international students.
What is your favorite thing about Murray State University?
I really enjoy the meeting a variety friends from different country. It is interesting and exciting to learn different cultures.
How is studying in the USA different than South Korea?
It's easy to get to know your professors here. Also, students ask lots of questions during not only class time but also professors' office hours.
What do you plan to do after you graduate from Murray State University?
I am planning to find a internship experience when I graduate with an accounting firm.
What would you tell students in South Korea who want to study in the US?
My best advice is "Don't be afraid". Come here and study. Enjoy the opportunity to study in the US.
Are you a member of any clubs or student organizations?
I was president of Murray State Korean Student Association. I am still helping the organization.