Arthur J. Bauernfeind MBA Program
Graduate Programs Tuition and Fees

Our AACSB Accredited MBA Program has a long, rigorous and proud tradition of quality and excellence in business and management education, and a recognized capacity for meeting the educational needs and challenges of MBA students in the 21st Century. Although the quality of our MBA Program is self-evident, external validations of this quality abound. For instance, we have held continuous accreditation by AACSB-International—The Association to Advance Collegiate Schools of Business, since 1981, making ours one of the longest accredited MBA programs in the world. AACSB-International is the premier Management Education accrediting agency in the world, widely regarded as the "gold standard" for the prestige of any business program.
The AACSB-Accredited MBA Program offered in the Arthur J. Bauernfeind College of Business at Murray State University has a long and rigorous tradition of excellence in business and management education, and a recognized capacity for meeting the educational needs and challenges of MBA students in the 21st Century. Our specific comparative advantages and points of pride are the following:
AACSB Accreditation: The world has over 16,000 business programs. Yet less than 5% of these are accredited by AACSB-International: The Association to Advance Collegiate Schools of Business (AACSB; Abdelsamad & Farmer, 2017). Murray State University is one of the 5% group of premier schools that are accredited by AACSB-International.

Quality at relatively Low Cost: While the quality of Murray State University's MBA Program is well documented, many people may not know that we have one of the most efficient cost-to-quality MBA ratios in the country. Our on-campus tuition is competitively reasonable, as evident from the tuition link given on this MBA website. Tuition for our 100% online MBA is one of the lowest in the nation. Everyone (whether Kentucky resident or not) pays the same tuition on our 100% online, AACSB-Accredited MBA.

Your Careers: Our MBA students do find Jobs. We recognize that for our students, the MBA degree is not an end in itself, but rather a means towards employment and promotion at the local, regional, national, or international levels. Earning an MBA does pay off exponentially for your career, as recent research reported by the Financial Times and by CNBC attests. In 2020, a study was published by the National Association of Colleges and Employers, and was referenced in such publications Inside Higher Ed that stated MBAs made a starting salary of $21,000 over their counterparts who only had a bachelor's degree in business administration.

All MBA students upon admission will be placed into two internal prep courses that cover calculus/microeconomics and financial accounting. These two prep courses are free. These prep courses are required for everyone in the MBA program regardless of work experience or bachelor's degree field in order to have everyone equipped with the same knowledge for the two MBA core courses of ACC 604 (Accounting for Decision Making) and ECO 625 (Managerial Economics). Upon completion of the financial accounting prep course with an 80% pass, students may enroll then in ACC 604; upon completion of the microeconomics/calculus course with an 80% pass, students may enroll then in ECO 625.

Quality MBA Faculty: The same faculty teach on our regular and 100% online MBA Programs. All have PhDs from such prestigious and diverse traditional (not online) Universities from all of the U.S. and the world. They conduct basic/discovery scholarship, applied or integration/application scholarship, and teaching/learning scholarship in top-tier peer reviewed journals in the USA and foreign countries, in keeping with our global footprints framework and emphasis.

Access and Flexibility: MBA Classes are offered to fit your schedule. Classes are taught at night, during the day, as well as 100% online. Yes, you can complete our MBA 100% online even if, for instance, you are on active military duty, stationed in Germany or South Korea. The online Murray State MBA has six opportunities to begin every year (January, March, May, July, August, and October).

Learn more about our 100% online MBA

Rankings: #11 on Intelligent.com for providing one of the best MBA degree programs, and award for "Best for Active Military".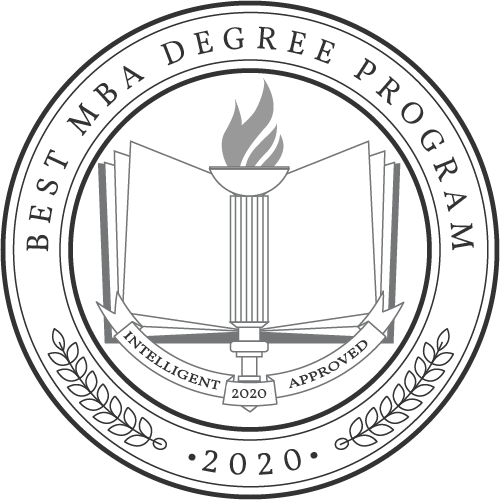 On Campus
Interested in studying in Murray?
Online
Want to study where you are?
Apply
Are you ready to apply?
Contact Us
We pride ourselves in responding quickly, and comprehensively, to MBA-related questions from both current and prospective students. Dr. Humphreys will get back to you at the earliest possible convenience.
If you are interested in our 100% online program, please call: +1.866.906.0541.
Otherwise, if you are interested in taking courses in Murray on campus for your MBA, contact: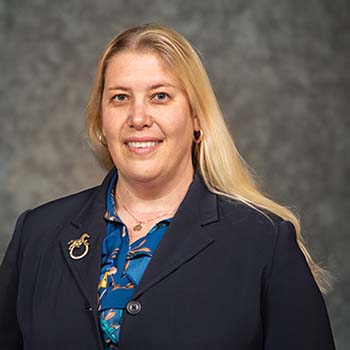 Dr. Joy Roach Humphreys
Assistant Dean and MBA Director
Arthur J. Bauernfeind College of Business
270.809.3482
109 Business Building
Financial Services Center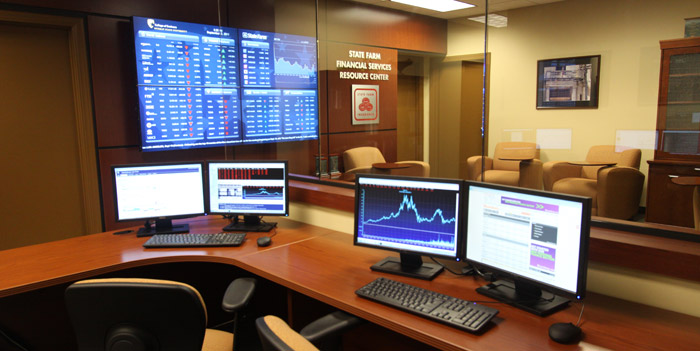 For those coming to the Murray Campus, the Bauernfeind College of Business also houses a modern Financial Services Center, shown in the picture. It displays real-time financial information and enables broadcasts of financial, business and national news. Students gain hands-on experience working with commercial-grade financial planning software.