Talent Search
What is Talent Search?
Talent Search (TS) at Murray State University is a federal grant program funded by the US Department of Education. The purpose of TS is to increase the number of students from disadvantaged backgrounds who successfully graduate from secondary school and enroll in and graduate from postsecondary education.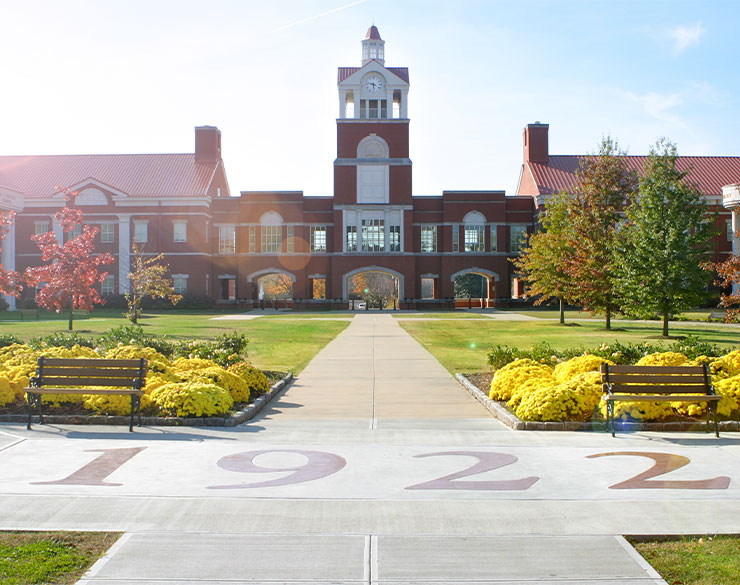 Who we serve
TS is located on the campus of Murray State University and serves 1,000 students in western Kentucky. Target schools served by our program include:
Carlisle County Schools (KY)
Christian County Schools (KY)
Fulton County Schools (KY)
Fulton Independent Schools (KY)
Hickman County Schools (KY)
Mayfield Independent Schools (KY)
Paducah Public Schools (KY)
Todd County Schools (KY)
Trigg County Schools (KY)
Who can apply?
Students accepted to the program receive FREE services and are expected to make a serious commitment to both postsecondary education and the TS program. You should apply if you are:
A student in grades 6-12 at the target schools served by the program
A student interested in exploring postsecondary options, including 1-year Certificate programs, 2-year Associate's programs, and 4-year Bachelor's programs
A student with the potential for academic success and the desire to further your education
Students must meet certain ELIGIBILITY REQUIREMENTS. These include:
Citizenship – Students must be US citizens or provide proof of permanent residency.
Income – Preference is given to students whose family income meets federal guidelines.
First-generation college status – Preference is given to students whose parents do not have a 4-year college degree.
Students who do not meet the income or first-generation criteria may still be eligible for participation in the program, based on the availability of open positions in the program and a demonstrated need for program services.
TS is required to gather certain information, such as income verification. Federal law requires that all information remains confidential.
Program Services
Learn more about our upcoming events and virtual services
TS Academic Coordinators work collaboratively with school administrators, counselors, teachers, and community organizations to provide services to students throughout the school year. These services include:
academic tutoring services, which may include instruction in reading, writing, study skills, mathematics, science and other subjects
advice and assistance in secondary course selection
assistance in preparing for college entrance examinations and completing college admission applications
information on the full range of Federal student financial aid programs and benefits (including Federal Pell Grant awards and loan forgiveness) and resources for locating public and private scholarships
assistance in completing financial aid applications, including the Free Application for Federal Student Aid (FAFSA)
guidance on and assistance in secondary school reentry, alternative education programs for secondary school, and entry into general educational development (GED) programs or postsecondary education
financial literacy education for students and families
personal and career counseling
career exploration
campus visits and cultural events
workshops and counseling for families
mentoring programs
Contact Us
Talent Search
VP of Student Affairs
Murray State University
270.809.5761
256 Blackburn Science Building
Toll Free available at 800.669.7654
Non-Discrimination Policy
Talent Search (TS) is located within the division of Student Affairs at Murray State University. TS does not discriminate on the basis of race, national origin, sex, religion, or disability in the provision of services, educational programs, and activities. TS will provide, upon request, reasonable accommodations to individuals with disabilities and an equal opportunity to participate in all programs and activities. The administration maintains an open door policy for any student who feels subjection to racial harassment or discrimination. These students are urged to contact the Office of Student Affairs or the Office of Institutional Diversity,Equity and Access, both of which are located in Wells Hall.