Celebrating 100 years
Founded in 1922, Murray State offers something for everyone with various ways to learn, grow and get involved on our Murray, Kentucky main campus, our regional campuses, or online. For 100 years, we have encouraged big dreams while supporting every student in pursuit of their passions. You're the hero of your own unique college story, and Murray State is proud to help you tell it. Help us celebrate our Centennial and make your mark in Racer history.
We are storytellers. We are family.
We are Racers.
One of the top universities in Kentucky



America's best colleges
- Forbes

Top 50 safest college towns
- Safewise

Best bang for the buck
- Washington monthly
See the Murray State difference
Choose your path
Our academic colleges and schools offer 148 programs to prepare you for success.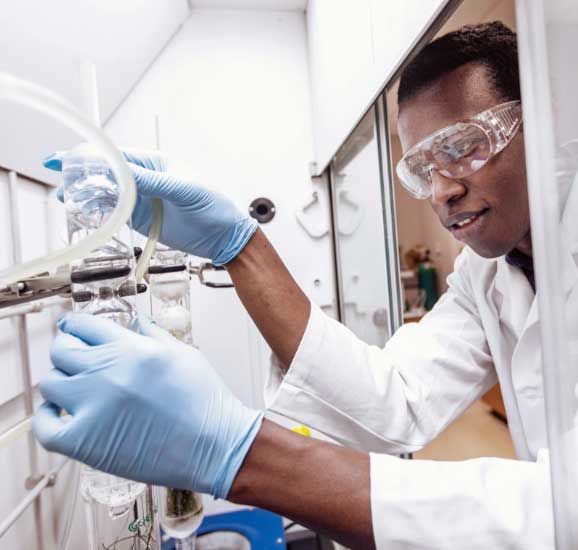 From physics to music and accounting to nursing, Murray State offers 148 ways to help you become what - and who - you want to be. Our academic programs are organized by seven focused colleges, schools and centers for learning dedicated to helping you achieve your dreams.
Whether you are a First Time Freshman, Transfer, Graduate, International student or wanting to earn your degree online - we've got you covered. Regardless of where your journey has taken you or where it's going in the future, you'll enjoy individual attention, small classes and unique hands-on opportunities during your college experience. The Murray State faculty are educational innovators who will support you every step of the way, so get started on your journey today.
View All Programs
"Not only does Murray State make you feel welcomed, it provides a solid education at a good price in a friendly, all-inclusive environment."
Cara Luttrell-Jimenez
at Family Weekend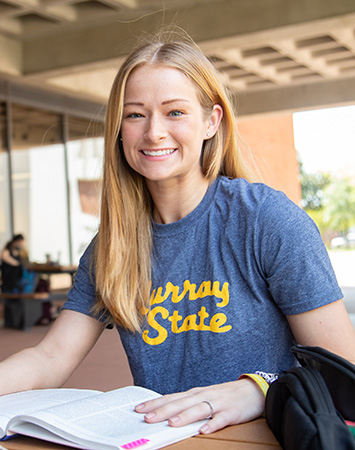 "The feeling of everyone being like family at Murray State is like no other university I've visited. Murray State's faculty, staff and students do everything they can to make sure everyone finds their place to thrive."
Kiersten Slankard
from Paducah, Kentucky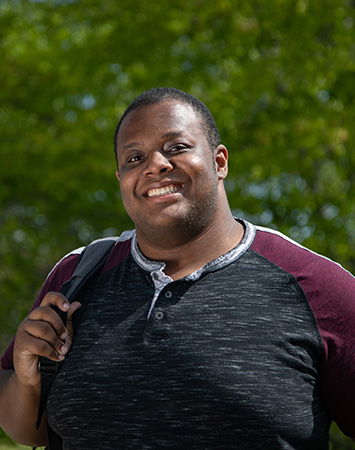 "What I love most about Murray State are the opportunities provided by the different offices across campus. I've been able to do many things on campus I would have never thought I could do simply through my involvement with the Office of Multicultural Initiatives, Student Leadership & Inclusive Excellence."
Deonte Turnley
from Evansville, Indiana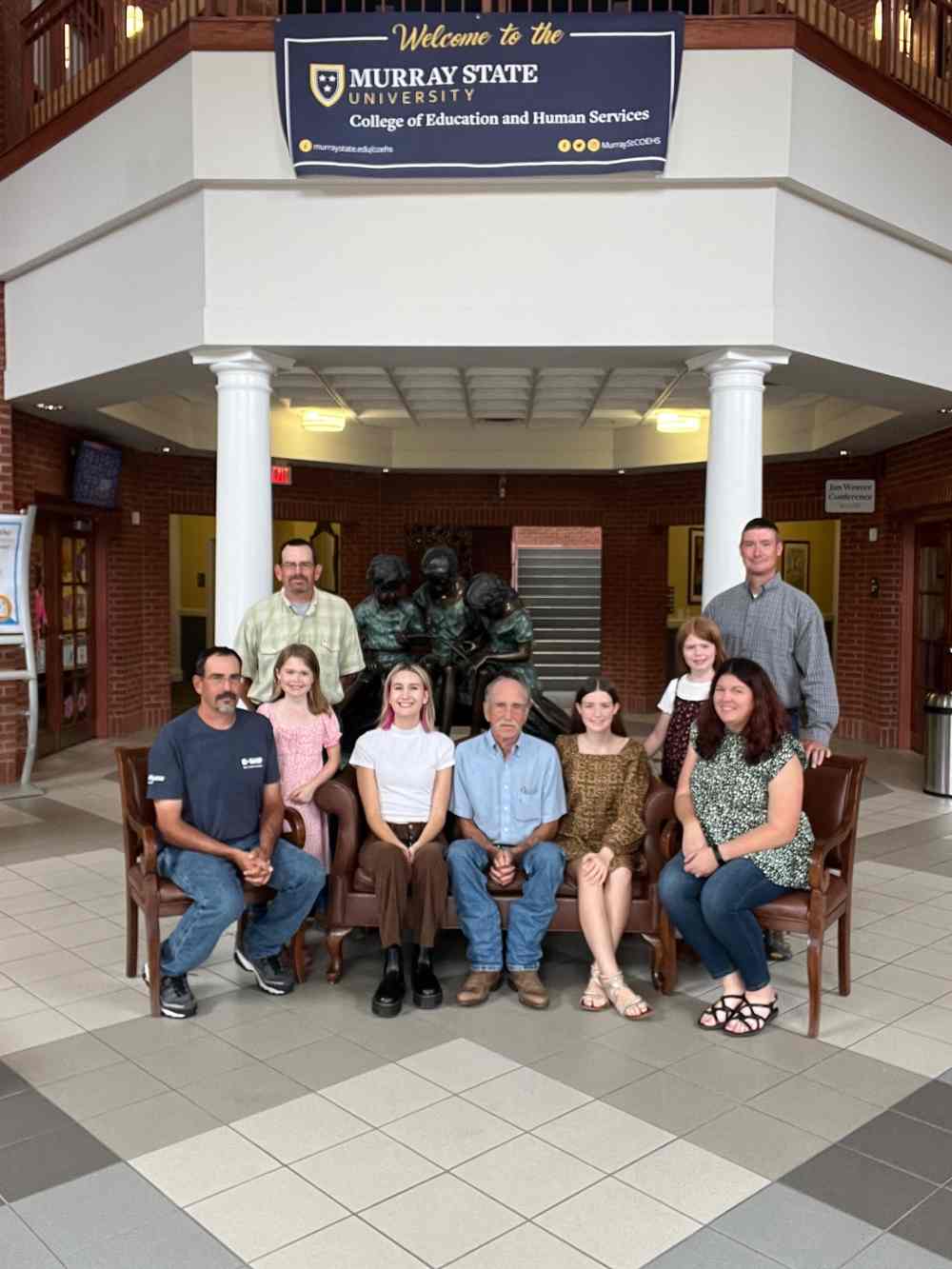 The Dr. Jo Robertson Scholarship to support MSU Early Childhood Education students
The Dr. Jo Robertson Early Childhood Education Scholarship was established as an endowment by gifts to the Murray State University Foundation, Inc. (MSU Foundation) from family and friends of Dr. Jo Robertson as a way to memorialize her loving spirit and to assist students at Murray State University in obtaining an education to prepare them for a career in the field of early childhood education.
Read Article