Campus
A special place
Both the city of Murray and the campus of Murray State are friendly and welcoming.
We have over 170 student organizations - from the Environmental Student Society and Random Act of Kindness to the Rodeo Club, from Greek organizations to pre-professional and honor societies.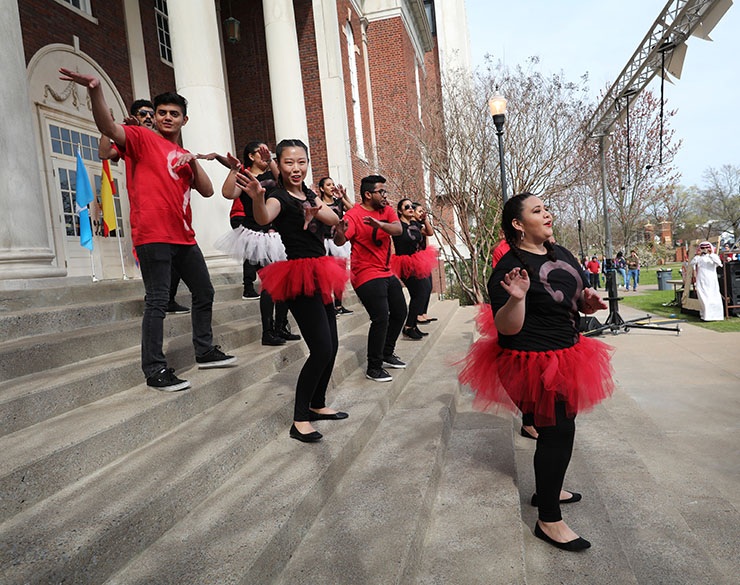 Family traditions
In addition, Murray State has a rich history and a variety of unique traditions. Whether you are participating in Great Beginnings, All Campus Sing (pictured), or hanging shoes on the Shoe Tree, you will become part of Murray State and Murray State will become a part of you.
The Murray State campus is a great place to be, from the family-like atmosphere of the campus dining facilities and 24-hour security of the Murray State Police Department.
Murray State's Residential colleges
A residential college is more than where you live, it's a small, faculty-led community of students where getting involved is easy. Each residential college has its own intramural sports teams, activities and traditions. Students who do not live on campus are still part of the residential college experience.
Auxiliary services
Auxiliary services include Dining, Housing, RacerCard and University Store.