Center for Adult and Regional Education
We are forward-moving. We are Racers.
Are you interested in taking your career to the next level? Do you aspire to earning your degree but feel like there aren't enough hours in the day?
We know you have a busy schedule. That's why we'll meet you where you're at, delivering an outstanding education in a convenient, flexible platform that works for you.
Our Center for Adult and Regional Education (CARE) offers opportunities for adult learners, non-traditional students and those looking to stay close to home.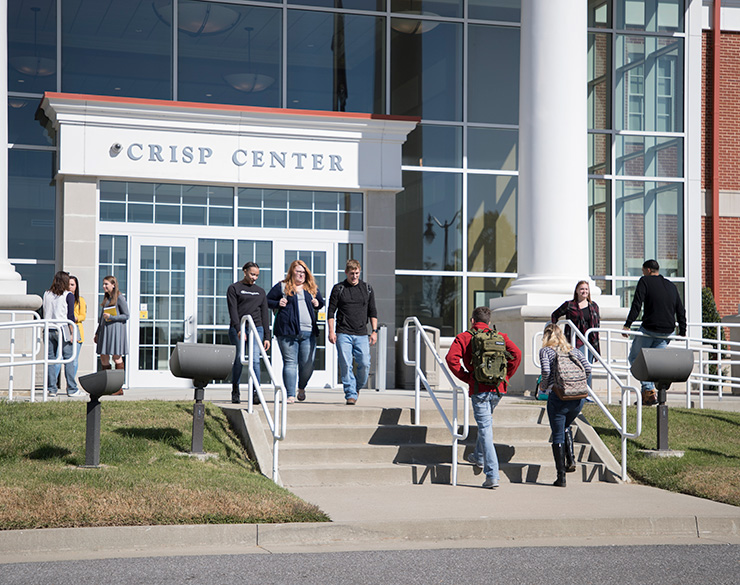 Regional campuses
CARE supports regional campuses in Henderson, Hopkinsville, Madisonville, Paducah and Fort Campbell. Our goal is to bring a world-class Murray State education to a location near you. CARE can also assist students who need to learn from a distance with a number of online and hybrid programs (featuring both on-campus and online courses) to open doors for you regardless of your location
Finish your degree
Plus, if you've completed two or more years of college credit, our Integrated Studies program provides a flexible and meaningful way for you to finish your bachelor's degree. You'll learn from the best while tailoring your coursework to fit your unique needs and interests in multiple fields of study.
It's time to take the next step in your education. Your future starts now.
Discover yourself at Murray State
"I am a student at a regional campus. I am also a single mom. Murray State's regional campuses allow students like me to juggle other responsibilities like work and family while still getting a quality education."
Shantaye Powell
Social Work major, Paducah Regional Campus student
What's next?
Tour one of our regional campuses and connect with students, faculty and staff to experience all the opportunities waiting for you here at Murray State. Give us a call today.
Contact us