Transfer Admissions
Ready to become a Racer?
Start your journey.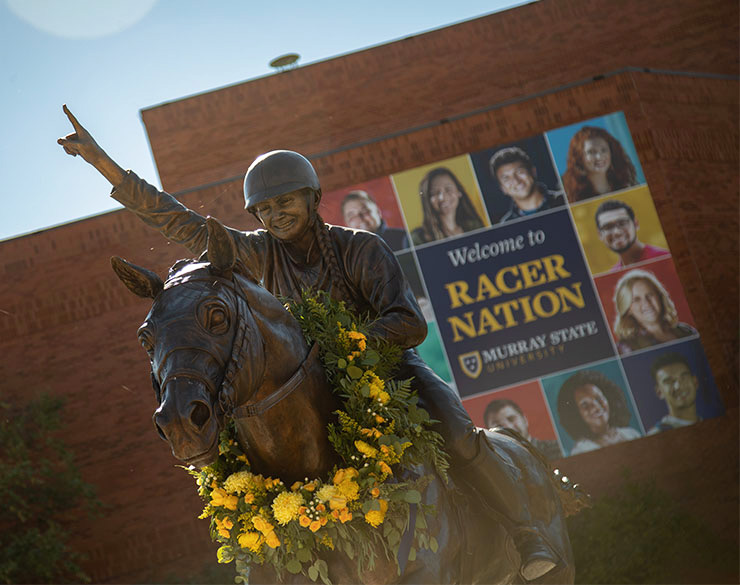 Find your future
When it comes to pursuing your passion, you're already off to a great start. Now, you're ready to take the next step - and that's where Murray State University comes in. We offer high-quality academics and all the facilities and technology of a larger institution, along with small class sizes and personalized attention. Plus, we'll help you work toward achieving your dreams through hands-on learning and internship opportunities as well as career support.
Transfer Admissons Standards and Requirements
Admission will be based on academic performance. A minimum of a 2.0 cumulative GPA (4.0 scale) is required.
Transfer applicants must submit an application for admission with a $40 application fee.
Transfer applicants must submit official college transcripts from each previously attended institution. Transcripts must be mailed or submitted online by the sending institution.
Submit transcripts to the Transfer Center, 102 Curris Center, Murray, KY 42071 or email msu.transfercenter@murraystate.edu
Not sure if you qualify? Use our Admission calculator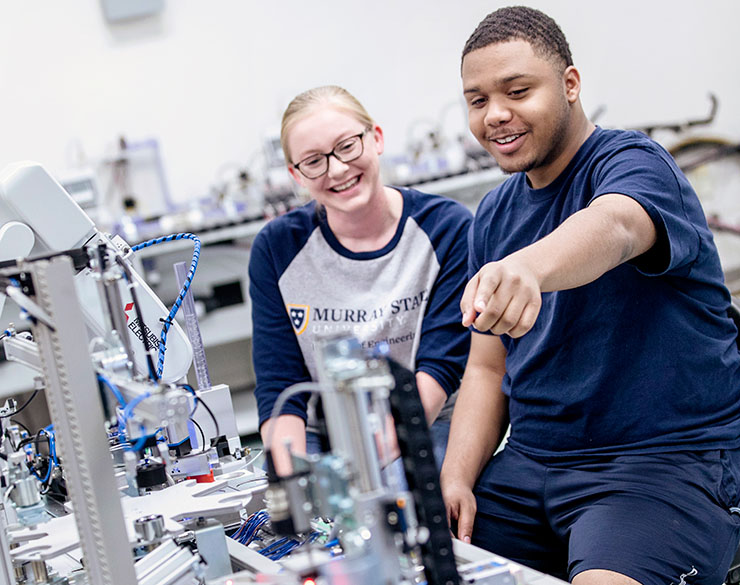 Scholarships for Transfer Students
New, first-time transfer students are eligible to be awarded a scholarship when they are admitted. Students must plan to enroll full-time (minimum 12 hours per semester) at Murray State.
Tier 1
$4,000
3.80 to 4.00 GPA
Tier 2
$3,000
3.50 to 3.79 GPA
Tier 3
$1,500
3.00 to 3.49 GPA
Murray State also offers a $500 per year scholarship to Phi Theta Kappa members, as well as non-traditional student scholarships and a variety of competitive scholarships. Complete the scholarship application and the FAFSA to be eligible.
Offical guidelines, award amounts and requirements are available from Student Financial Services.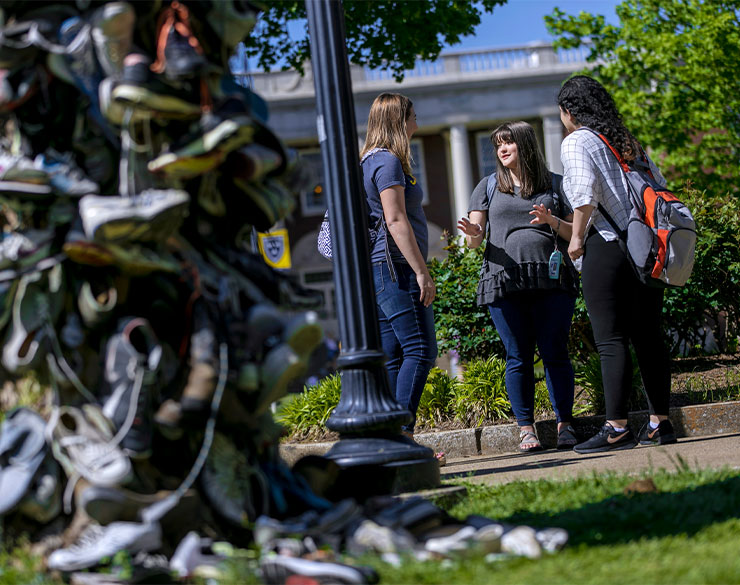 Transferring Credits
Transfer credit will only be awarded if the student attended a regionally accredited (as recognized by Murray State) institution of higher education.
For transfer students who have less than 24 degree credit hours earned when applying to Murray State University, freshman admission requirements must also be met.
Meeting you where you're at in life
With five regional campuses and educational presences in Fort Campbell, Henderson, Hopkinsville, Madisonville and Paducah, we're proud to provide a nationally-recognized, high quality education for adult learners, non-traditional students and those looking to stay close to home. Many programs are offered 100% online in addition to those taught at our regional campus sites. You may have a busy schedule or are perhaps resuming your education from years ago. We'll be alongside you each step of the way as you achieve your personal and professional goals.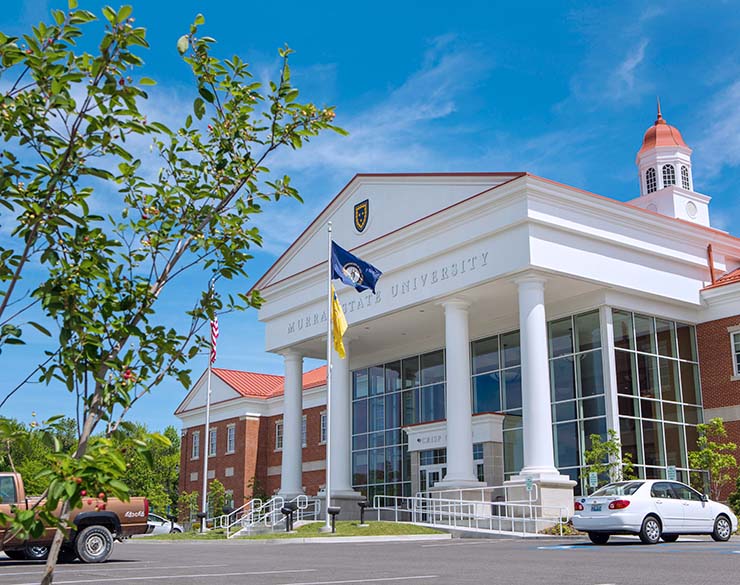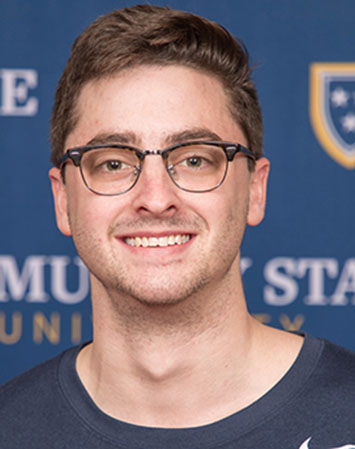 "After my two years at a junior college, I didn't really know my next step. One of my good friends from high school was enrolled at Murray State and told me to come down one weekend and check out the campus, and that's all it took. I immediately fell in love with the size of the campus and how comforting everyone I met was. It was the perfect fit."
John Halcomb
Transfer student, Business Administration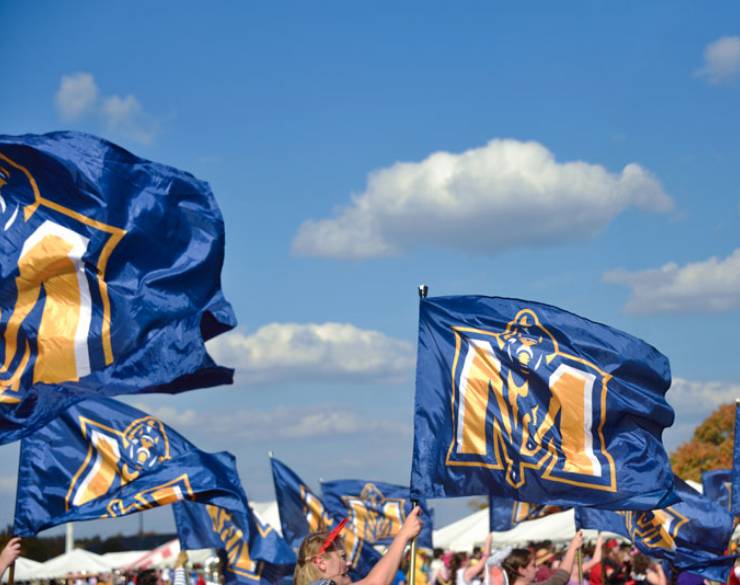 Join the Racer family
Murray State is located in western Kentucky, and students love the welcoming, small-town atmosphere on each campus. In fact, the Racer family is a caring community of students, faculty and staff who help each other out, every step of the way. Plus, as a transfer student, you'll instantly get Racer VIP status. That means you'll become part of the larger Murray State community while also getting connected to fellow Racer VIPs.
We have something for everyone
Contact Us
Transfer Center
Office
Admissions