Murray State University Regents Fellowship
The Murray State University (MSU) Regents Fellowship is a one-year, renewable graduate assistantship/scholarship designed to assist first-generation and/or socioeconomically disadvantaged students with career development opportunities in higher education while completing their graduate degree.
Eligibility
To be eligible, an applicant must
be a U.S. Citizen,

a first-generation student or a socioeconomically disadvantaged student,

and fully admitted into a Murray State graduate program.
Preference will be given to students based on financial need.
If selected, the recipient must enroll as a full-time graduate student (min. 9 hours) each semester of the award and maintain at least a 3.25 cumulative GPA.
Apply
Submit the application by Friday, April 14, 2023, by 4 pm CST.

A committee will review current graduate applications and interviews will be conducted in April of this year.

Selection will be determined no later than July 1, 2023.
Fellowship Details
The program will be for no more than two semesters (one academic year) unless the degree is completed sooner – to begin in Fall 2023.

This fellowship may be renewed for up to one additional year.

Up to five (5) Regents Fellows (Graduate Scholars) will be chosen for the academic year.

The Regents Fellowship stipend will be $7,500/year ($3,750 per semester).

The scholarship awarded will be $1,000/semester ($2,000/year) for full-time, U.S. Citizen (non-online) graduate students.

The scholarship may be renewed.
Contact
Please send any questions regarding the program and application process to msu.regentsfellowship@murraystate.edu.
2022-23 Murray State University Regents Fellows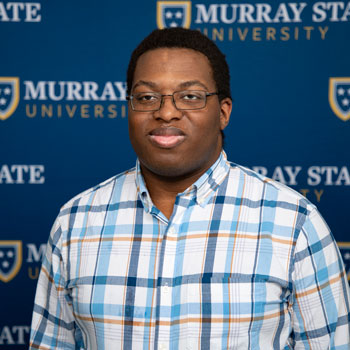 Jemele Artis
Hometown: Hopkinsville, Kentucky
Graduate Program: Organizational Communication and Leadership
Higher education goals: "...to mentor and help other students who had a different route to college see success in their future..."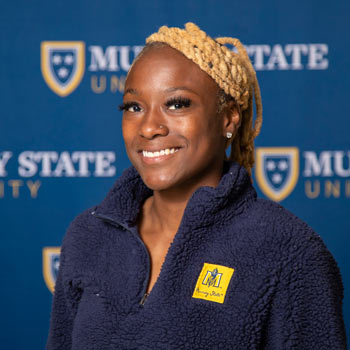 Tylantiss Atlas
Graduate Program: Human Development & Leadership
Higher Education goals: "...using my degree and education to help others..."