Stock Market Game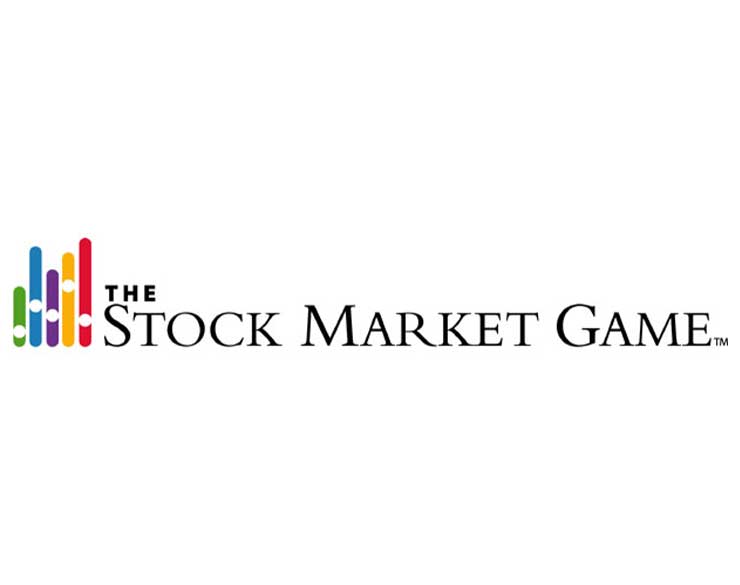 Why Participate in the Stock Market Game?
In the Stock Market Game (SMG), teams of 2-4 students in grades 5-12 receive a virtual $100,000 to invest in stocks and mutual funds using a real-world Internet simulation. The SMG can be taught independently or as a project-based learning activity. Morever, the real-world applications the SMG utilizes are a great supplement to math, economics, finance, business and consumerisms. Addtionally, participating teachers gain access to loads of great stock market curriculum resources to help them better prepare their students for the competition.
Compete for Great Prizes
Trophies, Gift Cards, Medals, Certificates, Banquets and much more!!!
To register, visit the Stock Market Game website and click the "Register" button in the top right corner.
Games, Dates and Fees:
Fall 2019: Sept.16–Dec. 6, $15 per team

Spring 2020: Jan. 27–April 17, $15 per team
Information for Teachers
Award Winners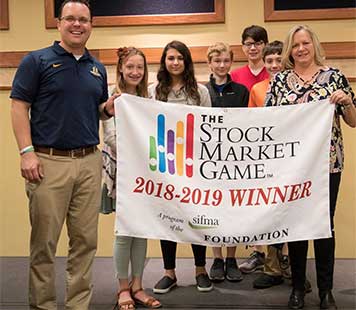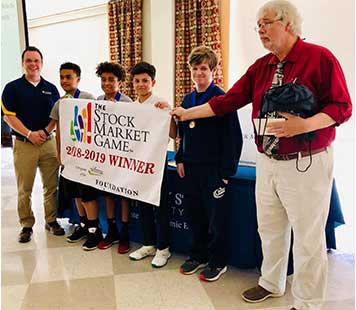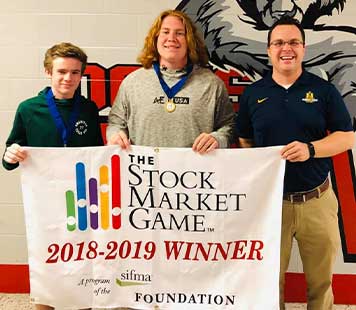 2018-2019 Stock Market Game Winners
For more information about the Stock Market Game in KY you can email stockmarketgame.ky@gmail.com