Faculty and Staff
Contact Us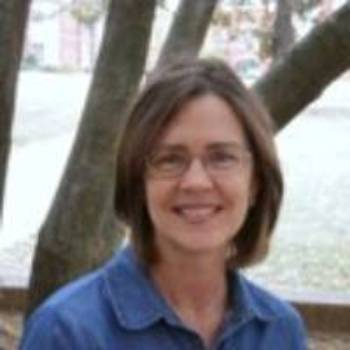 Cynthia Barnett
Senior Instructor of Spanish
Global Languages
Faculty Hall 304-B, Murray State University, Murray, KY 42071

MA, Murray State University | MA, Bethel College | BA, Oregon State University
AREAS OF INTEREST:
Spanish for Agriculture
Spanish for Occupational Safety and Health
BOOKS:
OTHER PUBLICATIONS:
AREAS OF INTEREST:
Early Modern Spanish Literature
History of Science
Cognitive Literary Studies
ARTICLES:
"Gender and Genre Fiction in The Brief Wondrous Life of Oscar Wao." Chasqui: revista de literatura latinoamericana, vol. 48, no. 1, 2019, pp. 206-223.
"Taste, Cognition, and Redemption in Guzmán de Alfarache." Beyond Sight: Engaging the Senses in Iberian Literatures and Cultures, 1200-1750, edited by Ryan Giles and Steven Wagschal, 2017, pp. 66-93.
AREAS OF INTEREST:
Second Language Acquisition
Study Abroad
AREAS OF INTEREST:
Twentieth-Century Latin American Literature
Language Assessment
Second Language Acquisition
AREAS OF INTEREST:
Latin American Culture
20th-Century Literature
Film
Modernity
ARTICLES:
AREAS OF INTEREST:
Colonial Latin America
Early Modern Hispanophone Theatre
Literature and Religion
ARTICLES:
OTHER PUBLICATIONS:
"Theatre in Latin America." The Theatrical Journey: An Imaginative Process, 2nd ed., Kendall Hunt, 2018.
Edition and Introduction for "Titu Cusi Yupanqui." Narradores indígenas y mestizos de la época colonial (siglos XVI'XVII): Zonas andina y mesoamericana, edited by Rocío Cortés and Margarita Zamora, Centro de Estudios Literarios Antonio Cornejo Polar, 2016.
Co-Translator of Like Leaven in the Dough: Protestant Social Thought in Latin America, 1920-1950. By Carlos Mondragón, translated by Daniel Miller and Ben Post, Farleigh-Dickenson, 2010.
AREAS OF INTEREST:
20th- and 21st-Century Germanophone Literature
Holocaust Studies
Migration Studies
BOOKS:
ARTICLES:
"An Unlikely Heroine: Fat, Unemployed, and Diseased: Dorris Dörrie's Film Die Friseuse (2010)." The German Quarterly, vol. 91, issue 2, Spring 2018, pp. 170-185.
"Vladimir Vertlib and Julya Rabinowich: Creating a Heimat of One's Own." Colloquia Germanica, vol. 49, no. 4, 2016, pp. 347-370.
"Romancing Unsung Heroes: Storytelling in 'Love at First Sight: A Recollection' and The Wedding in Auschwitz by Erich Hackl." The Image of the Outsider III, edited by Will Wright and Steven Kaplan, Colorado SU, 2013, pp. 185-189.
"'But there is a veil hanging before it ...' Response to Edith Krause." Dialogue and UniversalismE, vol. 2, no. 2, 2011, pp. 48-54.
"The Necessity of Remembering: Memory, History, and the Representation of the Romani Genocide in Austrian Contemporary Literature." Studies in Twentieth and Twenty-First Century Literature, vol. 31, no. 2, 2007, pp. 260-84.
AREAS OF INTEREST:
19th- through 21st-Century Peninsular Literature and Film
Spanish Civil War
Interdisciplinary studies (including film, cultural, and gender studies)
Teaching Methodology
Technology-Mediated Teaching and Learning
ARTICLES:
"'Venid a ver un hombre perseguido': La locura en la Égloga II de Garcilaso de la Vega y la tradición literaria." eHumanista: Journal of Iberian Studies, vol. 42, pp. 185-196.
"Sexualidad, materialismo y fetichismo en Su único hijo." Decimonónica, vol. 13, num. 1, Winter 2016.
"La regeneración del 27: Poeta en Nueva York y Un chien andalou." RILCE: Revista de Filología Hispánica, vol. 31, no. 2, 2015, pp. 523-43.
OTHER PUBLICATIONS:
AREAS OF INTEREST:
Heritage Language Education
Cultural Identity Development
AREAS OF INTEREST:
Traditional Chinese Poetry
Literary and Textual Criticism
Philology
Literary and Cultural History
ARTICLES:
"A Political Eulogy that Dazzles: Yang Jiong's (650-ca. 694) 'Fu on the Old Man Star.'" Asia Major, vol. 31, no. 1, 2018, pp. 47-89.
"Vitality and Cohesiveness in the Poetry of Shangguan Wan'er (664-710)." Tang Studies, vol. 34, no. 1, 2016, pp. 40-72.
"The Stele and the Drunkard: Two Poetic Allusions from Xiangyang." Southern Identity and Southern Estrangement in Medieval Chinese Poetry, edited by Nick Williams and Ping Wang, U of Hong Kong P, 2015, pp. 165-188.
"Kang Dawei yinxiang" (On David Knechtges). Newsletter for International China Studies, 9, June 2014, pp. 353-356.
OTHER PUBLICATIONS:
Contributor to Ancient and Early Medieval Chinese Literature. Volume Two. Edited by David R. Knechtges and Taiping Chang, Brill, 2013, pp. include 1077-1086, 1233-1236, 1309-1312, 1348-1351.
Translator of "Introduction to Culture and Power in the Reconstitution of the Chinese Realm, 200-600," by Scott Pearce, Audrey Spiro, and Patricia Ebrey, Harvard U Asia Center, 2001, pp. 1-32, 245-253. In Dangdai xifang hanxue yanjiu jicui Zhonggu shi juan (Treasury of Contemporary Western Sinology. Medieval Chinese History), edited by Leo K. Shin, Shanghai Publishing House of Classical Texts, 2012, pp. 117-151.
Contributor to Ancient and Early Medieval Chinese Literature. Volume One. Edited by David Knechtges and Taiping Chang, Brill, 2010, pp. include 223-226, 239-242, 272-275.
Contributor to Ta Kung Pao.
Contributor to Hong Kong Commercial Daily.