Matthew Ferrandino
Contact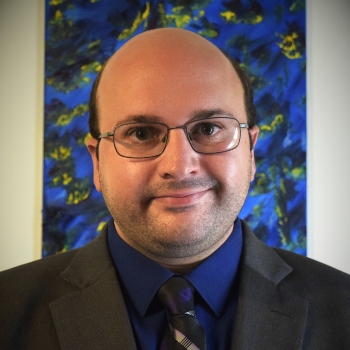 Matthew Ferrandino
Visiting Assistant Professor
Theory & Composition
Education
PhD; University of Kansas

MA; University of Oregon

MM; SUNY Fredonia

BM; Hartt School of Music
Expertise
Music Theory

Music Analysis
Biography
Matthew Ferrandino, Ph.D., is Visiting Assistant Professor of Music Theory at Murray State University.
His research focuses on the analysis and interpretation of popular music. His publications appear in a variety of open-access journals including a voice-leading analysis of David Bowie's music on Music Theory Online, an overview of his dissertation (A Narratology of Music Video) in The Society for Music Theory Videocast Journal (SMT-V), an investigation of timbre and sonic identity when listening to popular music in The Society for Music Theory Podcast (SMT-Pod), and a critical consideration of pitch centricity in rock music in Intégral. Dr. Ferrandino has presented his research internationally and nationally including annual meetings of the Society for Music Theory, the Society for American Music, the International Association for the Study of Popular Music, Music and the Moving Image, and Gessellschaft für Musiktheorie.
Dr. Ferrandino received a Ph.D. in music theory from the University of Kansas in 2021 where he received a Chancellor's Fellowship. While at KU he completed a certificate in American Studies and a cognate in Music Composition. He also holds a M.A. in music theory from the University of Oregon, a M.M. in composition from SUNY Fredonia, and a B.M. in composition from the Hartt School of Music. Prior to Murray State University, Dr. Ferrandino taught at Oklahoma State University, Ottawa University (KS), the University of Missouri Kansas City Conservatory, and at the University of Kansas and the University of Oregon while a graduate student.