Rita Pavone
Contact Information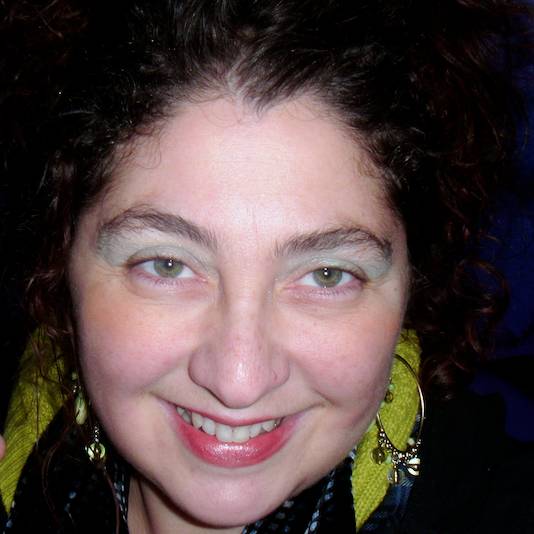 Dr. Rita Pavone
Visiting Assistant Professor
Public Administration
Education
PhD, Public Policy and Administration (Public Policy & Law, Criminal Justice), Walden University
MS, Forensic Psychology, near completion (Legal Issues in Forensic Psychology, Victimology, Cybercrimes), Walden University
MPhil, Public Policy and Administration (Public Policy & Law, Criminal Justice, Postgraduate Research tract), Walden University
MA, Communications Management, John Carroll University
Advanced BA, Foreign Languages and Cultures, Universitä degli Studi di Catania, Italy
Research Interests
Administration of Social Programs and Governance
Artificial Intelligence, Automated Decision-Making, and E-Governments
Contemporary Opportunities and Challenges in Interpreting and Translation
Criminal Justice, Administration Inconsistencies, and Procedural Errors
Forensic Psychology Issues and Cybercrimes
Mediation/Resolution Avenues in Conflict Management
Public Policy, Decision-Making, and Ethics
The Intersection of Language, Mental/Physical Health, and Critical Decisions
Urban Planning Administration and Political Influence
Courses Taught at MSU
Foundations of Public Administration
Public Budgeting and Finance
Public Policy Analysis
Public Sector Human Resource Management
Biography
Dr. Pavone joined Murray State University as a Visiting Assistant Professor in August 2023. She has been teaching in-person and online courses for the MPA program. She is an honorary member of the following associations: (a) Alpha Phi Sigma National Criminal Justice Honor Society; (b) Pi Alpha Alpha National Honor Society for Public Affairs and Administration; (c) Psi Chi International Honor Society in Psychology; and (d) Sigma Alpha Pi National Honor Society of Leadership and Success.
Dr. Pavone is also a Policy/Regulations Researcher and a Conference/Webinar Presenter. She has presented at various conferences among which include: Academy of Criminal Justice Sciences (ACJS), Academic Research in Education (CARE), AMerican Association of Behavioral and Social Sciences (AABSS), Southwestern Social Science Association (SSSA), Tennessee Association of Professional Interpreters and Translators (TAPIT), and Texas Association of Healthcare Interpreters and Translators (TAHIT).
Among her previously earned awards and recognitions: (1) Outstanding Academic Quality in the Classroom; (2) Second Place Trophy in the Argumentative/Persuasive Speech category; (3) Scholarship Showcase Recognition and Presentation (2019, 2018); and (4) Intercultural Community Council Board Member.
Dr. Pavone has taught courses in communications, criminal justice, critical thinking, diversity issues, healthcare administration, leadership, public speaking, public administration, and teamwork, collaboration, and conflict resolution.
Selected Publications
2023 Manuscript for publication in progress: Resources Allocation and Administration: Availability, Access, and Distributioon for Basic Needs and Economic Mobility with the Impact of the COVID-19 Pandemic.
Pavone, R. (2021). Pedagogic and Course Structure Adaptations in Communications and Criminal Justice Courses. Gardner Institute - HIOTLP Visual and Written Anthology Series.
Pavone, R. (2020). Previously Incarcerated Individuals' Perceptions of Decision-Making Leading to their Solitary Confinement. (Publication No. 28022823). ProQuest Dissertation and Theses Global.
Pavone, D. (2011). The Baroque Train and the Surrounding Landscape (R. Pavone, Trans.). Italy: Barone & Bella.