Louisville Honors College Alumni Meetup
By Kala Allen-Dunn | Nov 29, 2022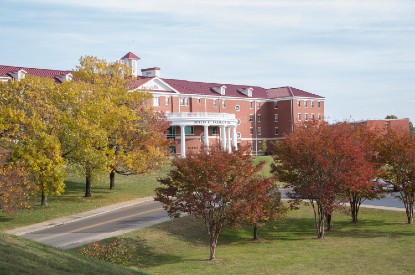 It's amazing how many life-long connections have been made through the Honors College. From friendships to business partnerships to marriages, the Honors College experience has a way of creating meaningful relationships that stand the test of time.
Of course, sometimes life gets in the way of keeping our friends as close as we'd like. But now's a great time to change that! Make a New Year's resolution to rekindle your Honors College friendships by attending one of our alumni meetups in 2023. We'll kick things off in Louisville, Ky., but stay tuned for more events throughout the year!
All Louisville-area Honors College alumni are invited to an alumni meetup on Friday, January 20, 2023 at Noble Funk Brewing Company. It's a chance to connect with your fellow Racers in a casual, come-and-go setting. RSVPs are required since we'll need to reserve space at the venue, so please let us know if you can attend by using the Google Form below.
Want to help us host a meetup in your hometown? Contact Kala Allen-Dunn at the Office of Development at kallendunn@murraystate.edu or 270-809-3940.