Honors College Fall 2022 Update
By Kala Allen-Dunn | Nov 29, 2022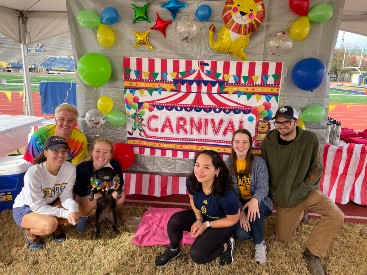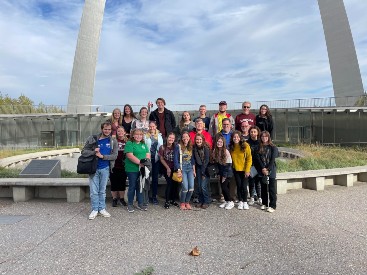 It's been a great Fall for the Honors College. We had four students (graduates) who left in September to begin their year as Fulbright ETA scholars, in Spain, Indonesia, Germany, and South Korea, respectively.
First year Honors students have integrated well into the community and are already taking active roles on the Honors Student Council (HSC). The HSC had particular success with their softball and sand volleyball teams, and they remain pretty active in organizing service opportunities for interested students; they've been taking a group of volunteers to work at the Main Street Youth Center in Murray every week, and they've just concluded a Christmas Toy Drive.
Honors staff took students on a weekend trip to St. Louis in early October, where they visited the Arch, the Zoo, the St Louis Art Museum, the Anheuser-Busch Brewery, the City Museum, and the St. Louis Cathedral.
We really enjoyed spending time with returning alumni at Homecoming; as per tradition, Honors sponsored a tent at Tent City, with children's games, free popcorn and cotton candy, and a costume contest for canine companions.