Honor Roll Monthly Giving Program
By Kala Allen-Dunn | Aug 30, 2022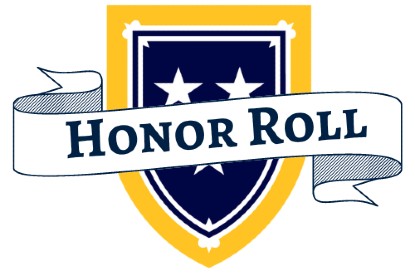 Honors College alumni are a diverse group! We've found success in a lot of different fields and we're scattered all over the globe, but there's one thing we all have in common: great memories made during our Honors experiences.
Now, it's your turn to help future students make their own Honors College memories. Join the Honor Roll, a monthly giving club that provides essential support for Honors College activities and students through automatic debit or credit card payments. It's as easy as paying for Netflix, but it makes a much bigger difference for the world around you. Here are some ways your gift can help:
$5 per month pays for a student to go on the fall regional trip. What next? Real-world learning ensues!
$10 per month covers a student's Education Abroad application fee. And then? The trip changes their outlook on life.
$25 per month provides a social event for the entire college. After that? An Honors College romance blooms!
Choose to give at one of these levels, or get creative and make it your own! A $3.14 monthly donation from a math major? A $15.64 monthly donation from a die-hard Shakespearean? A $19.22 monthly donation from the truest of Racer fans? The choice is yours!
Honor Roll participants will receive recognition in our digital newsletter, but more importantly, you will know you're helping students who are in the same position you once were. Each time you visit campus or check out photos of Honors College activities on social media, you'll see your gift hard at work.
Need a hand? Call 270-809-3940 for assistance.