Racer Young Alumni
Top 22 Under 40 — Class of 2023
The Murray State University Alumni Association Young Alumni Council announces the Top 22 Under 40 class. We are honoring the most influential, innovative and inspiring Murray State alumni under the age of 40, who have distinguished themselves among their peers and continue to make a significant impact on the world. Why 22? Because everyone does the 40 thing! And, we want to pay tribute to a century of difference-making since Murray State's founding in 1922.
Christian Barnes

2018, 2019

Christian Barnes currently serves as the Director of Donor Engagement and Communications for the Office of Development at Murray State University. In this role, Barnes directs all areas of annual giving, including the newly established "Leadership Circle" for leadership annual giving, the 1922 Society and the Heritage Society for planned giving. Barnes also oversees all strategic communications for the Office of Development. Additionally, Christian officially manages community relations on behalf of the University as the coordinator for the Town & Gown Community Partnership Program. Prior to being named the institution's chief donor engagement and stewardship officer in the summer of 2022, Barnes served as Murray State's Director of Annual Giving since 2019, where he led all communication and annual giving efforts, including the implementation of "Racers Give," the University's most successful needs-based scholarship campaign. Under Barnes' leadership, the annual giving program has almost doubled in size and generated gifts for the benefit of Murray State and its students. Barnes received a bachelor's degree in Organizational Communication and a master's degree in Human Development and Leadership. In his free time, Barnes enjoys walking around downtown Murray with his dog Kingsley, spending time with friends and family and cheering on Murray State Racer Athletics.

Dr. Becca Parker-Bell

2016

Dr. Becca Parker-Bell opened and currently operates Therapy Specialists of Murray (TSM), a lymphedema clinic, after she received a Certification in Lymphedema and Wound Therapy (CLWT) and saw a need in her community for a lymphedema (swelling) therapist. Parker-Bell serves as the KY American Physical Therapy Association's Purchase District Chair. She collaborates with Murray State students and other professionals in the community to advocate for the field of physical therapy and plans continuing education courses for local therapists. She also has a heavy presence in the campus community as a sorority advisory board chair. In addition, she provides internship experiences to Murray State Exercise Science students and guest lectures for various Murray State Exercise Science courses. Parker-Bell earned her Bachelor of Science in Exercise Science from Murray State ('16) and her Doctor of Physical Therapy from the University of Evansville ('19). She is an active member of the Rotary Club of Murray, the Young Professionals of Murray, the Calloway County Chamber of Commerce, and the Murray Woman's Club. She is also proud that her company sponsors the Murray State Women's Volleyball Team

Sarah Burgess

2015

Sarah Burgess received her Bachelor's in psychology from Murray State ('15) and later was the valedictorian of Kentucky State Police (KSP) Cadet Class 94 in 2016. Trooper Sarah Burgess now serves as the Public Affairs Officer at KSP Post 1 and has brought many criminals to justice, including sexual offenders, drug traffickers, and burglars. She has received the Kentucky Crisis Intervention Team (CIT) Police Officer of the Year award in 2019 and 2020 and the Murray Lions Club Trooper of the Year award for 2018 and 2021. Trooper Burgess participates in Trooper Island Camp, providing an opportunity for underprivileged youth to participate in a free summer camp. She also provides an educational service through school and community programs focused on highway safety, human trafficking, internet safety, and the risks of illegal drugs. As the Public Affairs Officer, she communicates essential information to the public through relationships with media organizations. Trooper Burgess has returned to Murray State's campus numerous times to assist with DUI awareness, a human trafficking panel, and KSP recruitment efforts.

Kristopher Cowan

2016

Kristopher Cowan received his Bachelor's in Marketing ('16) from Murray State. Cowan is currently the Marketing Manager for Aramark at the University of Louisville where he focuses on driving sales and engagement among students for the dining program. During his time at UofL, he started the program "Louisville Traveler" which focuses on bringing restaurants and businesses to campus that are black owned, women owned and minority owned. He also created a marketing internship program in which all interns have gone on to graduate from the university and successfully get jobs right after graduating. In his community, Cowan is a member of the Patient Family Advocacy Council for Norton Healthcare in Louisville that finds ways to improve experiences of cancer patients, caregivers and their families both inside and outside the office. He always strives to exemplify the values and mission of what it means to be a Racer through his leadership and community outreach all while battling cancer.

Tamela Darnell

2008 & 2012

Tamela Darnell received her B.S. in Business Administration ('08) and a master's, also in Business Administration ('12). Shortly after graduation in 2008, Darnell began working for Murray State University and found her passion for working in higher education. She spent the bulk of her professional career working at the Murray State Small Business Development Center tying in her love for higher education and supporting local small businesses in our community. She actively worked with clients to secure business loans, write business plans, and provided training seminars. Darnell has received Administrative Person of the Year and became a part of the Million Dollar Loan club for the state organization. She now serves as the Finance, Business, and Administrative Manager for the College of Education and Human Services at Murray State. She also actively serves on the Board of Second Chance Dog Rescue, a local non-profit organization.

Ashley Fritsche

2006, 2008, 2012 & 2019

Ashley Fritsche is a four time graduate of Murray State with a B.S. in Marketing ('06), a Teaching Certificate in Business and Marketing ('08), a MA Teacher Leadership ('12) and Ed.S. in Education ('19). For the past 14 years Fritsche has served as one of the Business and Marketing teachers at Calloway County High School. In addition to being in the classroom, she also serves as a Site-Based Decision-Making Council member and secretary, is a prom sponsor, assists with the Interact club and is a sponsor for FBLA. Outside of the classroom, Fritsche seeks to help the Kentucky Department of Education enhance Business Education throughout the state by serving as communications publicist for the Kentucky Business Education Association, which is a group of 200 Business and Marketing teachers and stakeholders from Kentucky, and as a KDE-appointed NTI lead teacher, through which Fritsche helps to train new teachers both in the classroom and in their roles as FBLA advisors. Growing up as a Racer has impacted Fritsche throughout her own educational journey and helped to guide the education she provides for her students.

Jennifer Gilkey

2006 & 2008

Jennifer Gilkey graduated from Murray State as the Outstanding Senior Woman when she earned a B.S. in Accounting & Information Systems ('06), and then later came back and earned a MBA ('08). Throughout Gilkey's career, she has found a passion for mentoring and inspiring talent within the accounting profession. In her fourteen-year career at Ernst & Young, a "Big 4" global accounting firm, she has provided accounting services to over forty different companies in multiple industries. Gilkey's career has provided her with the opportunity to coach and mentor over one hundred individuals across the globe, including the UK, Norway, Germany, Saudi Arabia, Belgium, Ireland, Philippines and many others. She now serves as a financial accounting advisor at Ernst & Young in Nashville, TN, where she prioritizes the development of people in the accounting profession, instilling teamwork, collaboration, inclusiveness and community across the firm. Gilkey is a proud Murray State Alum and looks for every opportunity to show off the Blue & Gold!

Dr. Meg Stone-Heaberlin

2011

Dr. Meg Stone-Heaberlin graduated from Murray State with a Bachelor of Arts in Psychology ('11). Stone-Heaberlin is now a pediatric psychologist at Cincinnati Children's Hospital Medical Center in Cincinnati, OH, with a specialization in diagnostics and support of children on the autism spectrum. In addition to serving her patients, she leads community outreach programming to promote safety and education on the psychological health and well-being of individuals on the autism spectrum or with developmental disabilities. Nationally, Dr. Stone-Heaberlin serves on the executive council for Division 33 of the American Psychological Association and has taken part in multiple media outreach efforts (YouTube videos, blog posts) promoting education and advocacy for individuals with developmental disabilities.

Edwin King

2006

Edwin King is the City Administrator for the City of Fort Mitchell, Kentucky. Prior to joining the City, he worked in affordable housing finance, serving as Director of Multifamily Programs at the Tennessee Housing Development Agency (THDA) and as Executive Director of Kentucky Housing Corporation (KHC). As Executive Director of KHC, Edwin led the agency to national recognition for state and federal program administration and operation efficiency and served on the Federal Reserve Bank of Cleveland Community Advisory Council as well as the Board of Directors of the National Council of State Housing Agencies (NCSHA). Edwin's career in government began in 2007 working in Washington, D.C., as professional staff on the Senate Banking Committee. Upon leaving the Senate in 2010, he worked in fixed income investigations for the Financial Industry Regulatory Authority (FINRA), the regulator for NASDAQ and New York Stock Exchange. Edwin also served as Chief of Staff of the Kentucky Finance and Administration Cabinet and as a lecturer at Northern Kentucky University, where he taught courses on financial regulation, corporate financial management, and international finance. Edwin received his master's degree in finance from the University of Maryland and his bachelor's degree in business administration from Murray State University ('06).

Luke King

2015

Luke King earned his bachelor's degrees in both Agriculture and Political Science ('15) at Murray State. At an early age, King discovered his combined interest in government, public service and business. Shortly after graduating, he put his education to work and accepted a job at the Kentucky Department of Agriculture. From there, King was hired by the U.S. House of Representatives as one of the youngest Directors of Constituent Services in the United States. After working at both the state and federal level, he returned to his hometown in Cumberland County, Ky. King was recently elected as one of Kentucky's youngest county judge executives. In addition to his background in public service, he is a Kentucky real estate broker and investor, auctioneer, furniture/antique store owner and advocate of agriculture. With an ever-present attitude of gratitude, King wears many hats and enjoys helping others do the same.

Dr. Brie LaJeret

2009 & 2020

Dr. Brie LaJeret is a two-time graduate of Murray State University, earning a BSN ('09) and a doctorate, also in Nursing ('20). Early in her professional career, Lajeret demonstrated leadership and her passion for nursing while serving as an Army Nurse Corps officer. LaJeret served in multiple military nursing leadership roles before she retired from the Army in 2014. While in those roles, she strived to be a leader in nursing and was passionate about patient education and the advancement of the nursing profession. She also spent time at Vanderbilt University as a Primary Care and Psychiatric Nurse Practitioner, as well as an instructor for their Nursing school. LaJeret now serves as a private practice at Dickson Medical Associates where she utilizes an integrated care model to bring psychiatric services to rural communities by improving access to mental health care.

Sawyer Lawson

2016

Sawyer Lawson is a residential loan originator at CFSB, where he has worked for the past 8 years. Lawson's passion for client service is his motivation to ensure the needs of our Western Kentucky Community are achieved. He takes pride in strengthening relationships built on diligence and trust to make CFSB your bank for life! A western Kentucky Native, Lawson grew up in Murray, KY where he attended Murray State and earned a Bachelor of Science in Business ('16). In 2021, he became a board member for Soup for the Soul where he assists in the planning, advocacy, and volunteering for the organization. Lawson, his wife Mandy, and daughters Kennedy & Madison are residents of our Murray community. In Murray, his family enjoys exploring our City Parks and arboretums, supporting local businesses and restaurants, and cheering on the Racers!
Distinguished Young Alumni 2024
Nominations for 2024 will open soon. Those that have been nominated for 2023 have been contacted to complete their applications. For more information, call the Office of Alumni Relations at 800.758.8510 or email msu.raceryoungalumni@murraystate.edu. Nominations are due Sept. 30 each year.
Nomination criteria
Be under the age of 40 as of December 31, 2022.
Have earned an associate, undergraduate or graduate degree from Murray State University
Exhibit and embrace Murray State University's mission and core values
Demonstrate a lifelong commitment to alma mater
Have made a significant impact in their industry and community
Be willing to submit a head shot and other biographical information to be used for publicity purposes by Murray State University. Nominees will be contacted in early October to submit information needed for the selection process by November 1, 2022.
Young Alumni Network
Through the Young Alumni network, we aim to provide engagement opportunities from networking with other fellow Murray State grads, to assisting in the recruitment efforts of future Racers and even cheering on the Racers at tailgates and watch parties! From near and far, Racer Young Alumni can become active members in their own communities by participating in a local chapter near you, in addition to providing critical scholarship support through giving. There are many ways to be involved in the next generation of Racer spirit as brighter days return to the finest place we know. We are connected. We are family. We are Racers. —Christian Barnes, '18, '19, Young Alumni Network President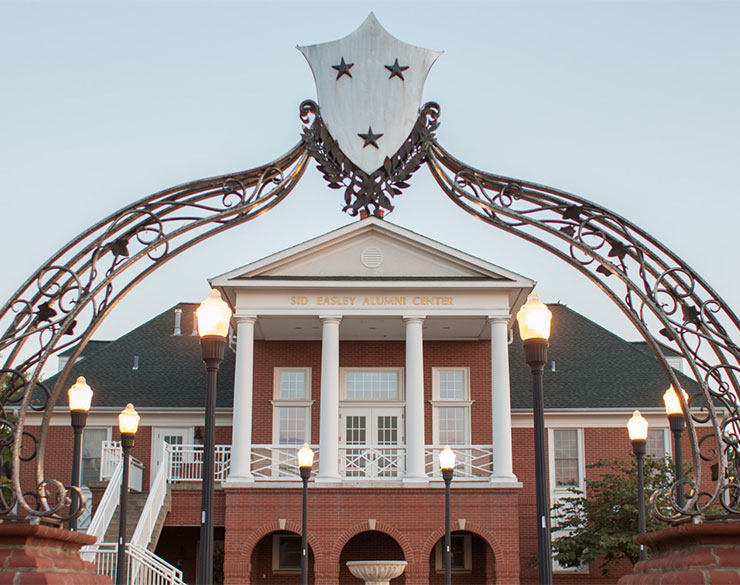 Join now
There is no additional cost to join the Young Alumni Network. In order to participate, you only need to be a paid member of the Murray State University Alumni Association ($40 annually for single membership/$60 annually for joint membership).
Qualifications
Graduate of the last decade
Under 40 and
Have a passion for all things Blue and Gold!
Mission
The Murray State University Young Alumni Network serves to support recent graduates with programs and communications that are uniquely tailored to your own needs by fostering relationships, facilitating networking activities and creating a fervent culture of giving among Murray State's young alumni.
Vision
The Murray State University Young Alumni Network seeks to keep our young alumni connected and involved with all things Blue and Gold. Though your time as a student is over, it remains our vision to keep young alumni connected through alumni engagement, student recruitment, university development, and legislative advocacy.
Bylaws
The name of the organization shall be the Murray State University Young Alumni (YA). The governing body of the YA shall be the Murray State University Young Alumni Council (YAC). The Murray State Young Alumni shall be formed as an affinity network affiliated with the Murray State University Alumni Association. Read Bylaws