Branden and Kesley Higginson
Feb 15, 2023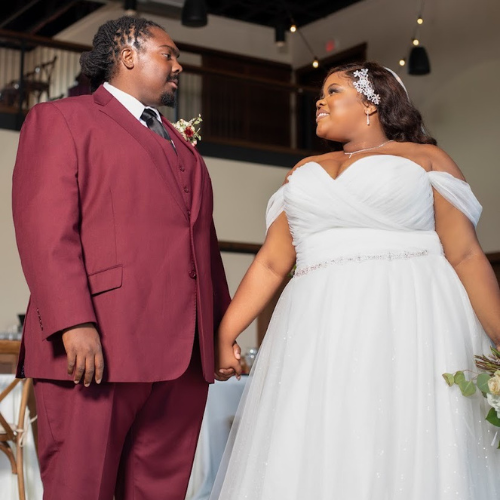 Braden and Kelsey Higginson shared their story of meeting at Murray State.
Branden's POV: "I was sitting in Winslow with a friend enjoying the first wing Wednesday of the year when a group of girls came in laughing and they sat directly across from us. The group was really loud but the source of the constant laughter seemed to be one girl in specific. She was joking and giggling about the food when me and my friend joined the conversation. The girls all introduced themselves each giving us their names and the loudest of the group (my future wife) was Kelsey. I later realized that I had a class with one of the girls from that table but it wasn't Kelsey. One random day she gave me Kelsey's number and told me to reach out. We had our first date in New Franklin. Kelsey was a part of the honors college and one of the first people to live in this new building. The rest is history."
Kelsey's POV: "My friends and I met Branden in Winslow. I really didn't think anything of it but my friends started telling me about how they would see him around campus and he would always mistakenly call them Kelsey. It seemed my name was the only one he remembered from that night we all met. We put two and two together and realized he was interested in me and at the time my friends needed a ride to a party so my number was leverage to get that ride! However Branden was an RA who just happened to be on call that weekend. So we never got that ride to the party but I ended up with a boyfriend and eventually a husband."