Scott and Hope Foster
Jan 26, 2022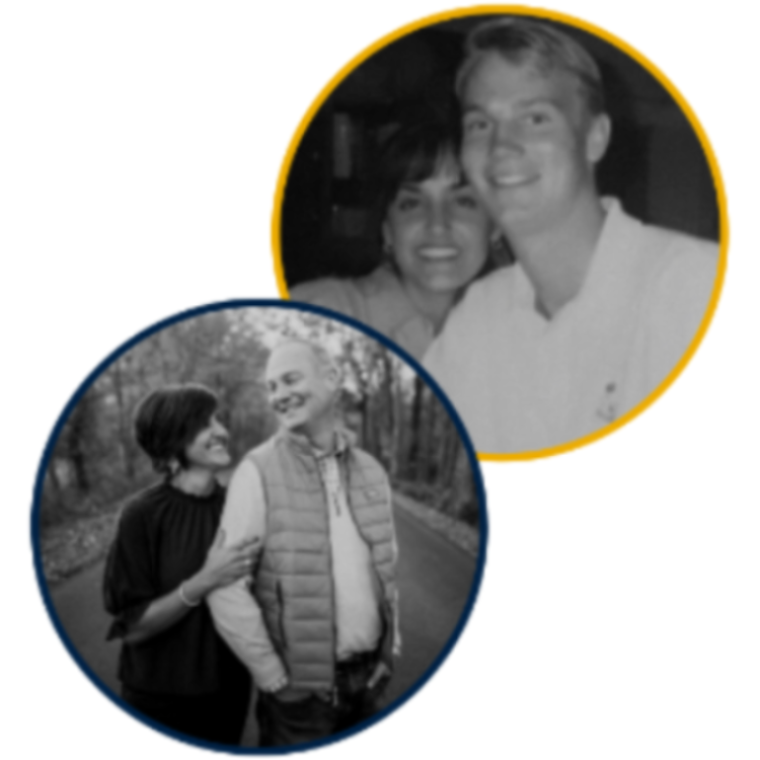 Murray means a little more to me than the average graduate. It was the FIRST home for this "Louisville" girl (I was born in Murray in 1970 when my mom & dad lived in married housing—a.k.a. College Courts). It was where I met my "sole mate" in 1989 (the Pi Kappa Alpha fraternity introduced me to little sisterhood in 1988 AND ignited a friendship-turned-relationship in '89). And it became my hometown in 1993 when I accepted a teaching position at a local high school. Scott and I even got married here in Murray, Kentucky in 1995. Truth be told, I never really wanted to leave Murray after my first semester at MSU, so deciding where to get married was easy…I chose to stay "home."
Two boys and twenty-four-and-a-half years later, we are STILL Racers—all four of us! Bryant, our oldest, will graduate from MSU this spring, and Cole is a sophomore (Cole actually spent his first semester at MSU in White Hall on the SAME floor my dad lived on back in 1968). Needless to say, Racer blood flows in my veins—there are three generations of Racers in my family: my dad, Steve Kinney (1971 graduate); my brother, Chris Kinney (1998 graduate); my sons, Bryant & Cole Foster (potential 2020 & 2022 graduates); and, of course, me (1992 graduate).
My love affair with Murray began my freshman year before Scott and I even met. I was definitely NOT one of those "suitcase" students. In fact, I rarely wanted to leave and hated when the dorms closed for breaks. I can still remember driving south down 641 toward campus after a rare weekend or break away from campus. As soon as I saw Stewart Stadium, I had this overwhelming feeling of being HOME! Hester, Springer, Regents, the Pike Lodge, and the Alpha Gam house all served as "home" at some point during my undergraduate years. MSU was love at first sight my freshman year, but, more importantly, it introduced me to my lifetime love by the time I was a second-semester sophomore. Sure, I found my life calling at MSU (changing from an engineering major to secondary education), but finding my partner and friend for life was the greatest "Racer" blessing.
When Scott and I met, he was a freshman Science major living in Richmond Hall. I was a sophomore English major living in Regents. He was going to rush parties, and I was "Bunny Mom" at one of those Pike rush functions. At the time, I knew I liked him…what wasn't to like? But I had no idea that I would fall in love with him. He ended up being the first (and only) guy I ever took home to meet my family. Our relationship even outlasted the long distance commute from Louisville to St. Louis after I graduated in '92. One year away from Murray was more than enough though, so I was relieved to get a job offer back in my "hometown" in '93.
I wore a few "titles" in my four undergraduate years as a Racer: School Relations Student Worker, Pike 'Lil Sis, Alpha Gam, Summer O Counselor, and Miss MSU Candidate. Before I met Scott, Pike Dream Girl seemed like the biggest honor I could achieve in my Greek campus life. Well, I never earned "Dream Girl" status, but I DID marry my dream GUY years later—best title I've ever worn or will ever wear is Mrs. Scott Foster. It's funny how you can look back on life and ask, "What if?" That question scares me a little because I'd hate to think of where I would be today if I had decided to live in Blanding Hall on UK's campus with my high school best friend. Somehow, a late spring senior road trip with my dad convinced me to choose to be a Racer over a Wildcat.
Murray was "home" the first year of my life. Murray became my "home away from home" during my undergrad years. And I'm proud to say the Murray has now been my "home" for 25 years. I'll turn 50 this summer, and if you add up all these years, Murray has been HOME of some kind for 30 YEARS! That is the same number of years that I have known my Sole Mate! I feel BEYOND blessed, and even though this "old grey mare…ain't what she used to be," I feel lucky to STILL be a Racer in SO many ways. I'm a Racer Alumna, a Racer fan, a Racer mom, and a Racer SOLE Mate!
Today, St. Patrick's Day, is the 30th anniversary of our 1st date—I had no idea how LUCKY I truly was back in March of 1990, but it's humbling to look back on 30 years and know that I owe it ALL to the campus that brought a south-end Louisville girl and a hometown Murray boy together for a lifetime.