Jennifer and Taylor Cline
Feb 1, 2020
Jennifer and Taylor first met in Dr. Gary Brockway's marketing class in 1996. Jennifer shared their story two years ago for Racer SoleMates.
We had a great connection and frequently studied together. One weekend we were planning separate trips to Carbondale, Illinois, to visit friends and We decided to meet up there and the rest is history!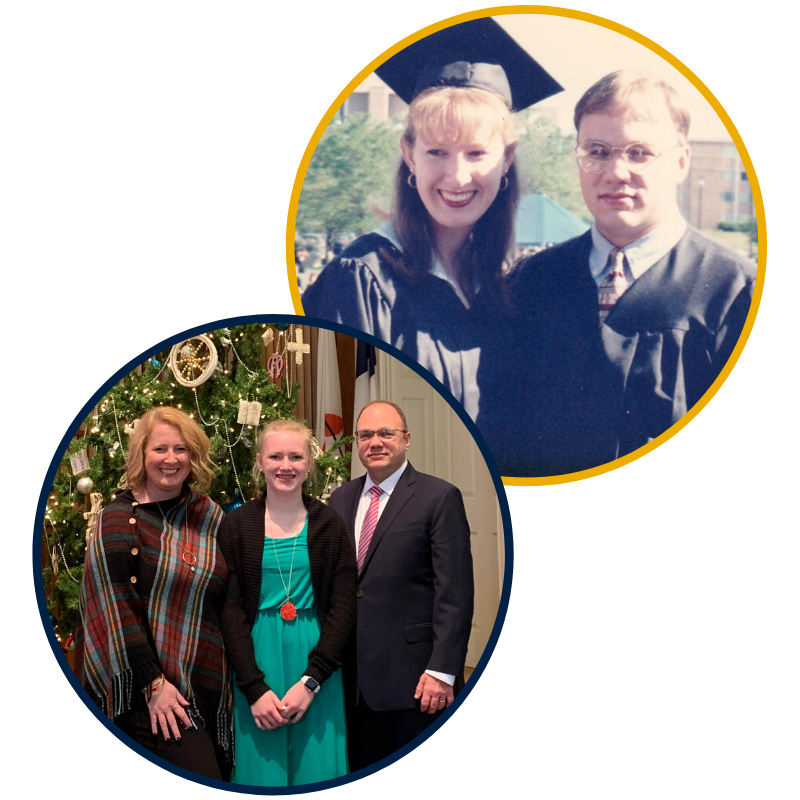 As advertising and business majors, we spent the majority of our time in Wilson Hall and the Business building. We were active on campus with SGA, Student Ambassadors, Summer O, The Murray State News, Alpha Gamma Delta and Sigma Pi. Campus involvement was a great way for our bond to grow, and also for us to connect with others across campus. We both graduated in May of 1997.
My Murray State legacy began with my parents. My mom was an Alpha Gam and my dad a Sigma Nu. Taylor and I have remained highly involved as alumni, frequently returning to campus for Homecoming, alumni events and fraternity and sorority milestones. In fact, Taylor currently serves as the President of the MSUAA Board of Governors.
We recently made the big decision to relocate to Murray as I accepted a position as the Associate Director of Marketing and Communication for the University in late 2019. It's funny how things come full circle. I don't think either of us anticipated living in Murray again, but we wear our blue and gold proudly and are thrilled to be back! It's been exciting to introduce our 13-year-old daughter, Haleigh, to the Murray tradition, both at Murray State and within this great community. (story written in Feb. 2020)