Victoria and Ronnie "Cochise" Williams
Jan 25, 2022
The couple met at Murray State in 1969 at the "T Room" in the student center. Afros were very stylish at the time and Ronnie was attracted to Victoria Wigginton's beautiful afro. During their courtship, they would spend time at their favorite restaurants the Palace and Trent Homes. They also enjoyed going to the movies from time to time at the Cheri Theater. In addition to their studies and spending time together, they also were very involved in campus activities and social organizations. Both were members of the Black Student Union. Victoria was a member of Delta Sigma Theta Sorority, Eta Upsilon Chapter and Ronnie was a charter member of Kappa Alpha Psi Fraternity, Eta Beta Chapter and a member of Racer Basketball.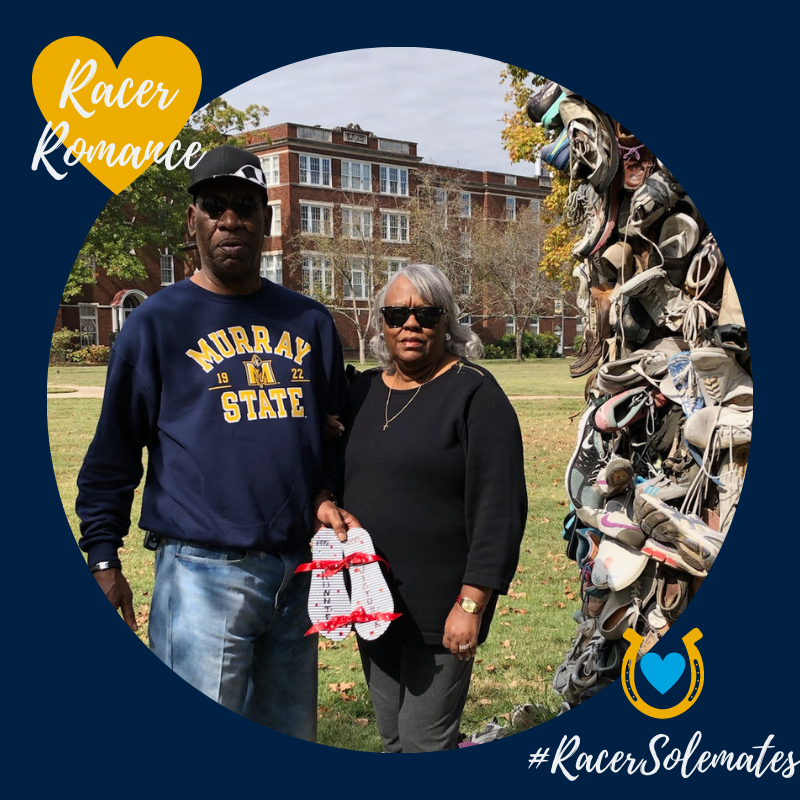 Victoria is from Louisville and majored in Elementary Education with a minor in English. During the summer months she worked on campus with the Upward Bound Program. Ronnie received his degree in Sociology. He would later earn his Master's degree at Murray State also. From their union two children were born. Since 1978 they have made their home in Ronnie's hometown, St Louis, Mo. Victoria's career in the field of education spanned over many years of teaching and developing students at the Elementary, Middle and High School level. Ronnie's career included serving as a Rehabilitation Counselor and a Director of a Recreation Facility. Today they are both enjoying retirement.
Long after they left the campus as students, stories were shared of the "Delta and Kappa couple" who married and have been together for so many years. They frequently return to campus for Homecoming and other events to reunite with former classmates and friends. Now they are regulars at the annual Homecoming Meet and Greet and Alumni Homecoming Dances. They are like family to the Alumni they meet. In 2019, fifty years after meeting at Murray State they took part in the shoe tree tradition and hung a pair of shoes on the tree. Now they will always have a symbol along with many memories of their great years at Murray State University.