RacerCard - Your Murray State I.D.
Official identification for students, staff and faculty
The RacerCard is the official Murray State University identification card for students, staff, and faculty and serves many purposes.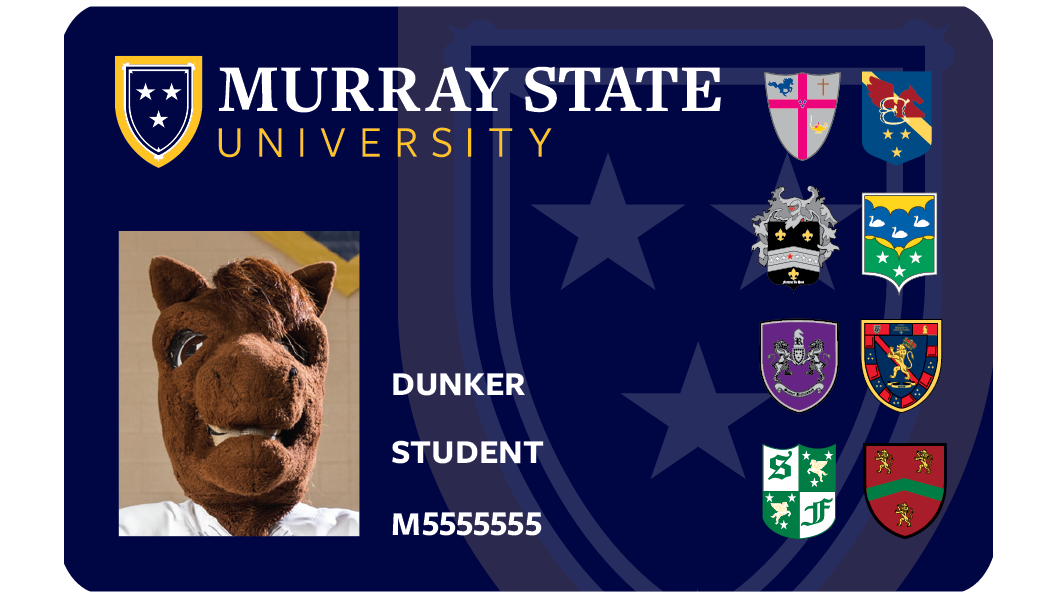 Access services with your RacerCard
Your RacerCard is your lifeline at Murray State University. You will use your ID to access services that Murray State University provides such as:
Photo identification
Flex, meal and dining dollars access at all dining venues
Susan E. Bauernfeind Wellness Center access
Access to athletic events
Access to residential colleges
Murray State University Library privileges
CampusPrint
NOTE: RacerCards are $20. The one-time fee is assessed on your first tuition bill/e-bill if you attend the main Murray, KY, campus. This fee is waived for faculty and staff.
The RacerCard office is located in the Auxiliary Administration Customer Service Office at Hart Residential Hall (entrance is on the west side facing Winslow Dining Hall).
15 minute parking is available in front of the Fast Track location (north side of Winslow Dining Hall) and on the west side of Franklin Residential Hall. For more information about parking, please visit the Parking page.
Contact Us
RacerCard Office
HOURS: MONDAY-FRIDAY 8 A.M. - 4:30 P.M.
Auxiliary Services Adminstration
Customer Service Office, Hart Residence Hall, Murray, KY 42071