Special Project - Canerdy, Davis, Driskill Agriculture Leadership Scholarship
Hutson School of Agriculture
Thirty-four years ago, Murray State University was blessed to gain three outstanding faculty in the department of agriculture. Over their tenure, they saw great challenges and even greater change. Dr. Terry Canerdy, Dr. Jim Davis and Dr. Dwayne Driskill have touched the lives and helped dreams come true for thousands of students.
In honor of their service, alumni and friends are establishing the Canerdy, Davis, Driskill Agriculture Leadership Scholarship, affording endless opportunities for future agriculture students. This scholarship will provide financial support to Hutson School of Agriculture students who have shown extraordinary involvement and leadership while pursuing their degree.
Education happens all around us. If you remember the "extra" moments these professors spent challenging you to be your best, this if your time to give the next generation of agriculture students the same chance to get an education, not just a degree, while also honoring the legacy of these outstanding faculty members.
Contact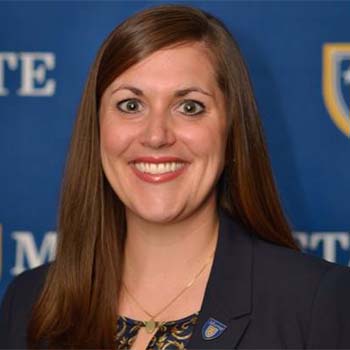 Abby Hensley, '07, '08
DIRECTOR OF DEVELOPMENT
HUTSON SCHOOL OF AGRICULTURE AND STUDENT AFFAIRS