On Friday, April 21, the Murray State University Alumni Association honored and celebrated Murray State's 2023 Distinguished Alumni and the 2023 Distinguished Young Alumnus.
The Distinguished Alumni Award is the highest honor granted by the MSUAA, recognizing alumni who have excelled personally and professionally and who have made meaningful contributions at a local, state and national level. Recipients over the years have included Pulitzer Prize and Emmy-winning journalists, renowned authors, research scientists and physicians, executives, educators and military leaders.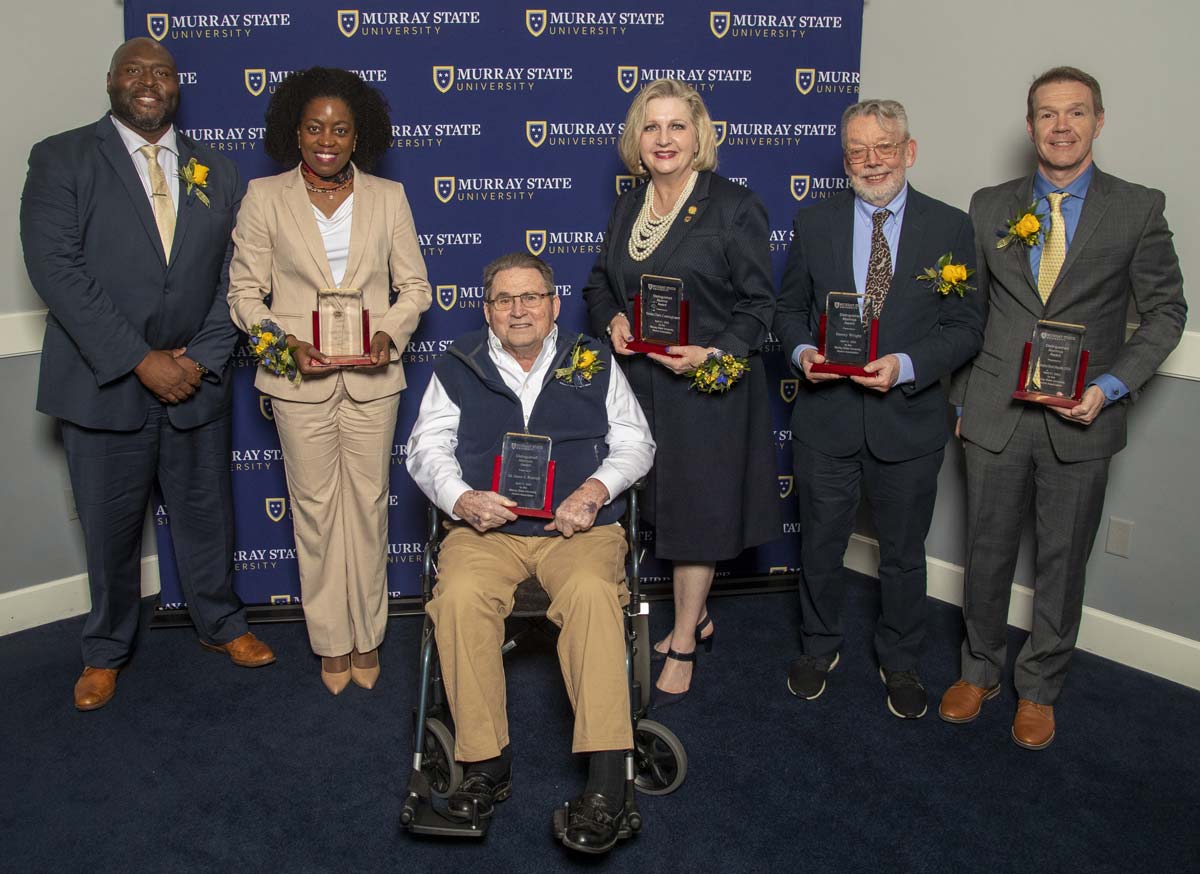 This year's recipients included: Phyllis Jackson Childs ('98, '00), a nationally-lauded safety professional, Trisha Clark Cunningham ('86), a leader of one of the country's largest efforts to feed the hungry, Dr. Brent Mayabb ('95), a globally recognized veterinarian, Dr. James Rudolph ('66, '69), a Murray State professor emeritus whose work in the equine industry had an impact and home and around the country and Jimmy Wright (attd.'62-'63), a world-renowned painter and artist.

In part two of this series, we are bringing the Distinguished Alumni awards program to you, so you can hear the heartfelt stories of our recipients and share a laugh or two. In episode 20, you will hear from Brent, Jim's wife, Dr. Holly Rudolph (on his behalf), and Jimmy as they weave together the tremendous impact that their shared Murray State experience had on their lives and impressive careers.