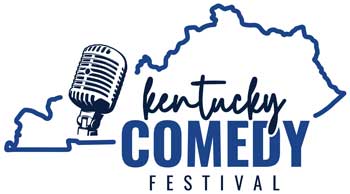 Kentucky Comedy Festival — Laughter is making a return to Lovett Auditorium thanks to a comedy-loving alumnus with a heart for Murray State. Paducah, Kentucky-native Ben Wilson, a 1999 environmental engineering technology alumnus now working as a real estate attorney in Florida, is combining his love for his alma mater with his passion for stand-up comedy in an effort to bring nationally-known talent to western Kentucky. The two-night Kentucky Comedy Festival hits the stage at Murray State's historic Lovett Auditorium this October 19-20.
Inspired by Comedy Central's "South Beach Comedy Festival" in Miami, Wilson began planning the Kentucky Comedy Festival on Murray State's campus in 2020 with the goal of creating a fun and positive experience for the comedians, the campus community and the local region, and the hope of creating an annual affair. The two-day line-up features eight comedians including Lace Larrabee, Kentucky-native Mark Klein, Brad Upton, Tammy Pescatelli, Katherine Blanford (whose mother was a Murray State alumna), Eric O'Shea, Jasmine Ellis and Kevin Farley, brother of the late "Saturday Night Live" star Chris Farley. Many of the featured comedians can be seen on YouTube's Dry Bar Comedy Channel.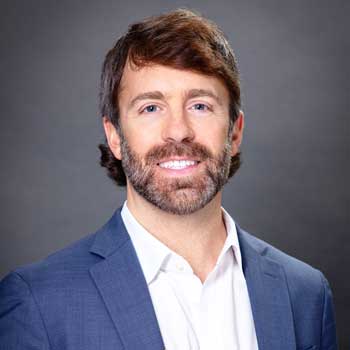 Ben talks about his love for all things comedy, including an amazing story about how Possum Trot and Monkey's Eyebrow, Kentucky led to a fated friendship with Rodney Dangerfield, and his beloved Bulldogs, appropriately-named Rodney and Farley.
Proceeds from the event will fund a scholarship that Wilson has established to support students who participate in Murray State University intramural sports. Ben participated in intramural sports as a student, and in 1999 was named Outstanding Senior Man. Realizing as a student himself the impact that extra-curricular activities can have on student retention, success and mental health, Ben established the "Living the Dream with Ben and the Bulldogs Intramural Sports Athletes of the Year Scholarship, which will provide a $1,000 scholarship to both the male and female athletes of the year annually. Tickets for the Kentucky Comedy Festival are on sale now.