Dr. David Durr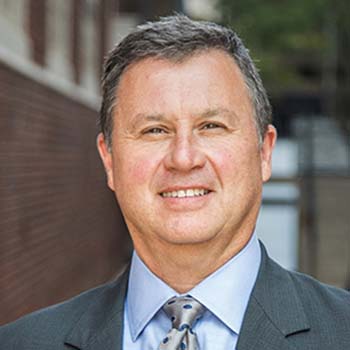 The Arthur J. Bauernfeind Endowed Chair in Investment Management is currently occupied by Dr. David Durr. Dr. Durr joined the faculty of Murray State University in August, 2003. Dr. Durr has an excellent record in teaching, research, and service and brings significant expertise in the area of financial planning. He holds a Ph.D. in finance from the University of North Texas and earned a Master of Business Administration degree from Stephen F. Austin State University and a Bachelor of Business Administration from the University of Texas at Austin. Dr. Durr holds two professional certifications; the Certified Financial Planner (CFP®) designation and the Chartered Financial Analyst (CFA) designation. For several years Durr worked as a consultant with Institutional Capital Management, a Houston, Texas-based broker/dealer firm. In that capacity, Durr was required to hold the NASD Series 7 (General Securities Registered Representative) and NASD Series 66 (Registered Agent and Investment Advisor) licenses. In addition to his teaching responsibilities, Dr. Durr supports the mission of the university through his direct involvement in financial planning education and support, in developing corporate relationships, and in creating job opportunities for Murray State students.
Student Development - Financial Planning Education and Support
Dr. Durr successfully registered a personal financial planning curriculum with the Certified Financial Planner Board of Standards. Successful completion of the program qualifies Murray State students to sit for the CFP Certification Examination. Several Murray State University students meet the eligibility requirements each year. Dr. Durr continues to serve as Director of the CFP Board registered program at Murray State University.
Student Development - Financial Analyst
Each year Dr. Durr sponsors students who are interested in pursuing the Chartered Financial Analyst (CFA) designation. He uses Murray State University Foundation resources that are available to him in his capacity as the Bauernfeind Endowed Chair in Investment Management. In addition to paying for the student's registration and examination fees, Dr. Durr is also instrumental in obtaining study material for the students. He works with them throughout the year, mentoring them, and monitoring their progress. Dr. Durr is quite familiar with the CFP Curriculum. He is a co-author of CFA Level One review material (Dalton CFA Review – Study Notes, Volumes I and II, published by Dalton Publications, 2001 (Revised in 2002)).
TVA Investment Challenge
Dr. Durr serves as faculty advisor for the student TVA (Tennessee Valley Authority) Investment Challenge Team. Murray State University has been a participating institution since the inception of the program in 1999. Murray State students actively manage TVA funds by designing long-term investment strategies, placing trades, and providing performance reports to TVA. The students learn how to manage real money as portfolio managers and are subject to the same standards and guidelines as TVA's professional financial managers. Participating students are required to perform comprehensive, professional security analyses that result in asset valuation. The objective is to find undervalued securities to add to the portfolio.
Murray State University students compete with students from twenty-four other academic institutions in the TVA service region. Schools that outperform their benchmark are compensated as portfolio managers. To date, Murray State University has earned more than $130,000 from TVA. These funds are used is to benefit Murray State finance students primarily as student scholarships and provision of other resources.
State Farm Financial Services Resource Center
Dr. Durr continues to oversee the activities in the "student-centered" financial services resource center in the College of Business. The creation of the State Farm Financial Services Research Center is largely credited to the vision and efforts of Dr. Durr and Dean Tim Todd. The Center is a key feature of the Bauernfeind College of Business. The focus of the center is on career development and education for students interested in banking, financial planning, financial analysis, and economic education. Students gain hands-on experience working with commercial-grade financial planning software. At multiple work stations students have access to historic information on bonds, equities, commodities, and currencies used by financial professionals around the world. The suite also houses the Edward Jones Student Boardroom. The boardroom/conference room is dedicated to student use.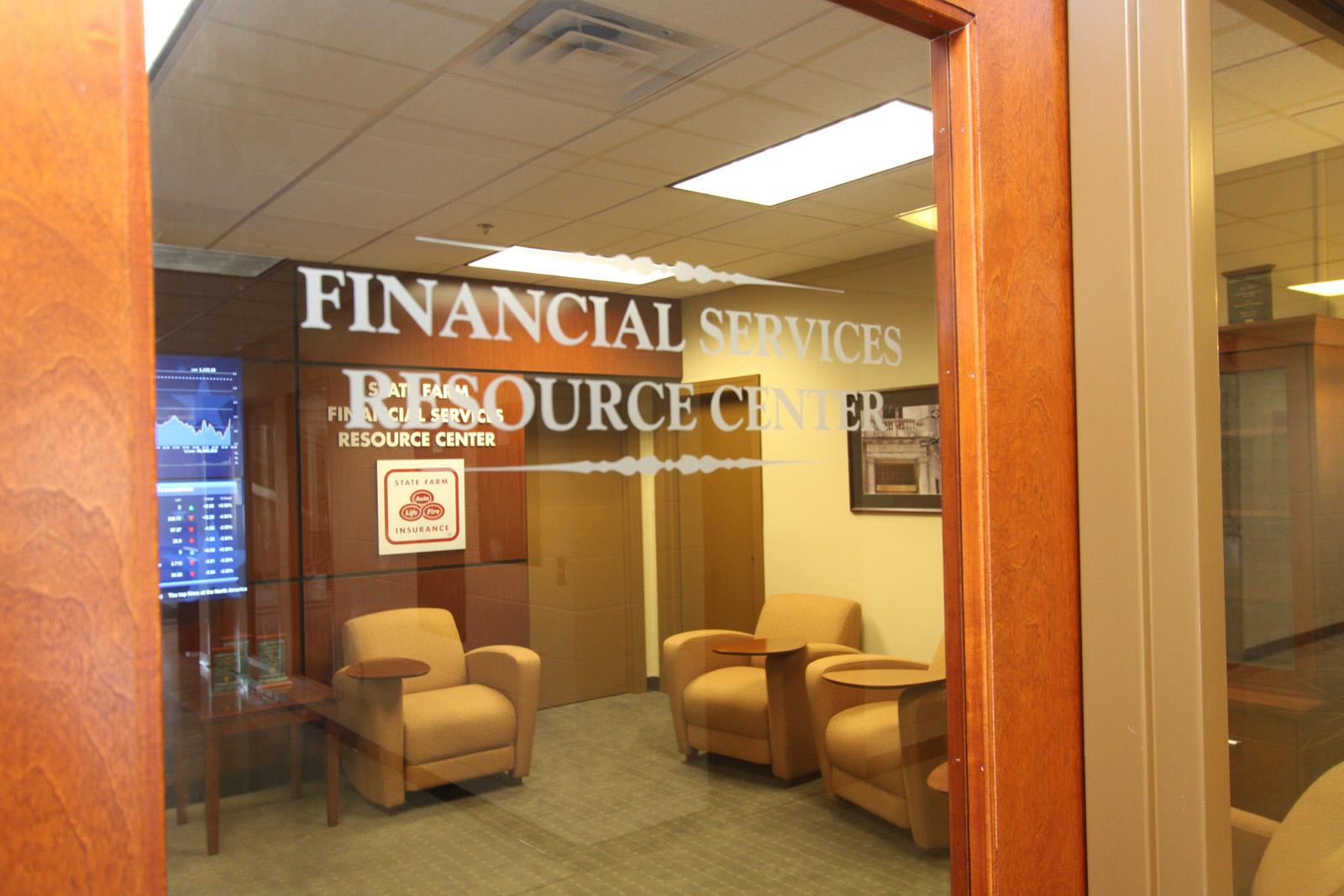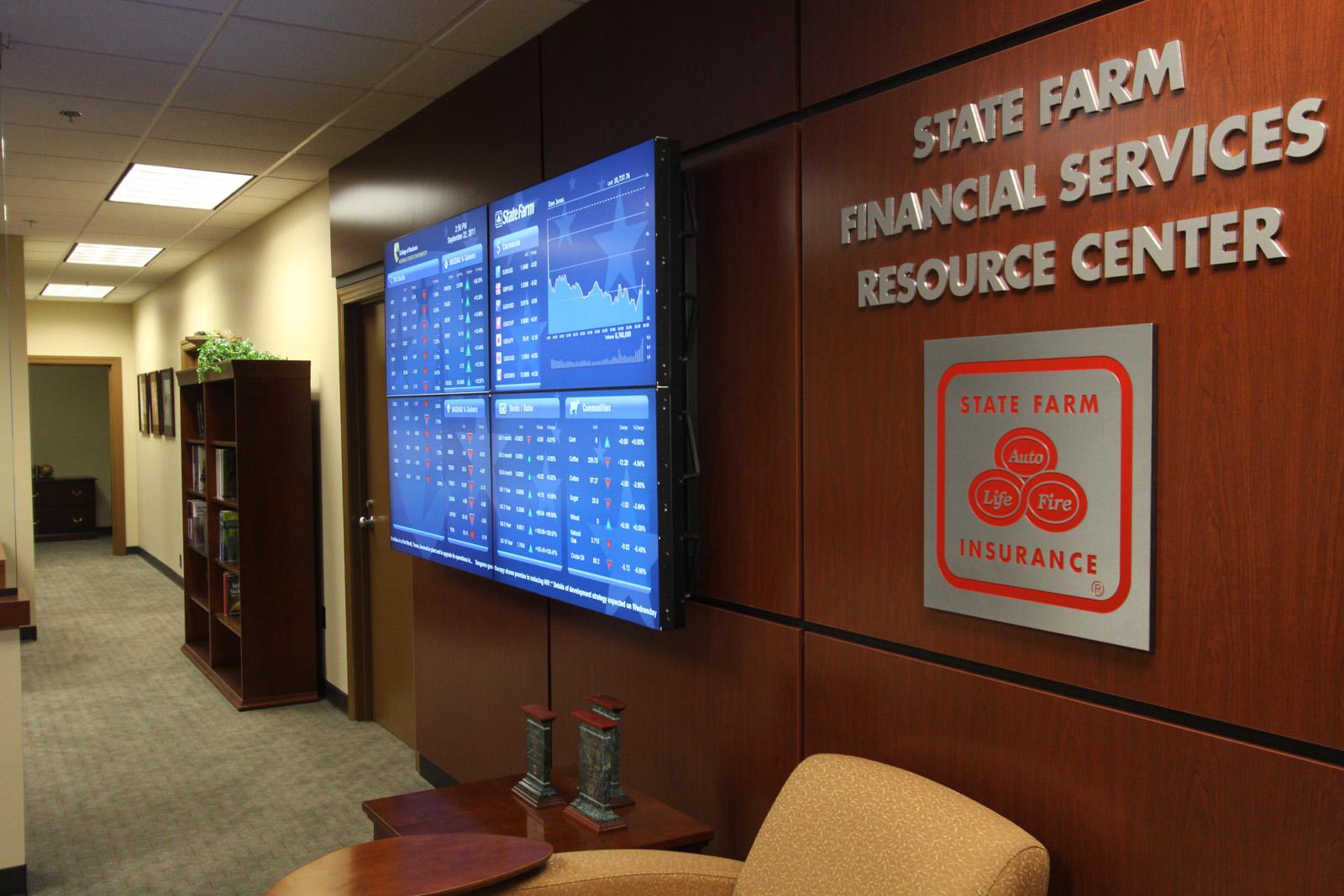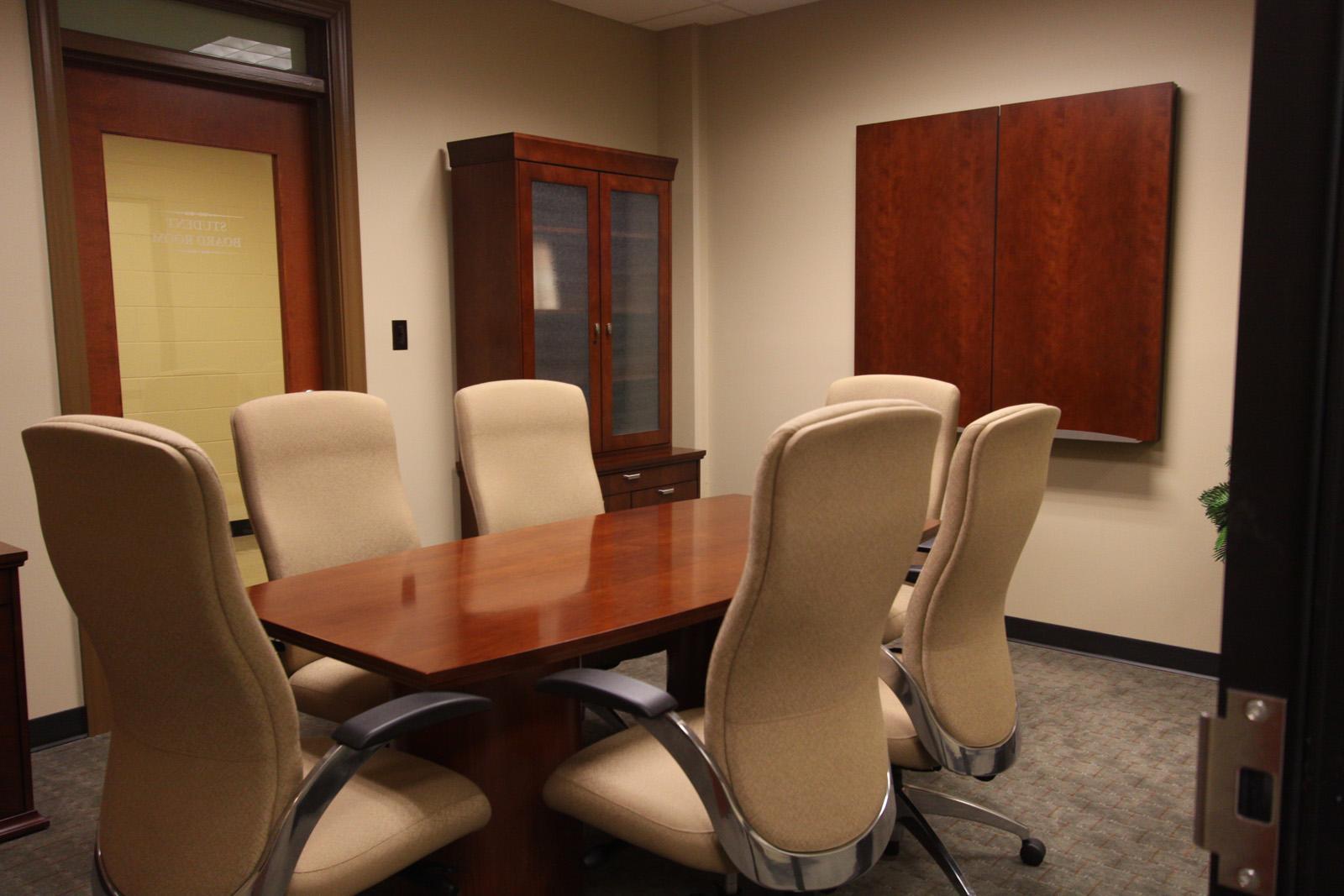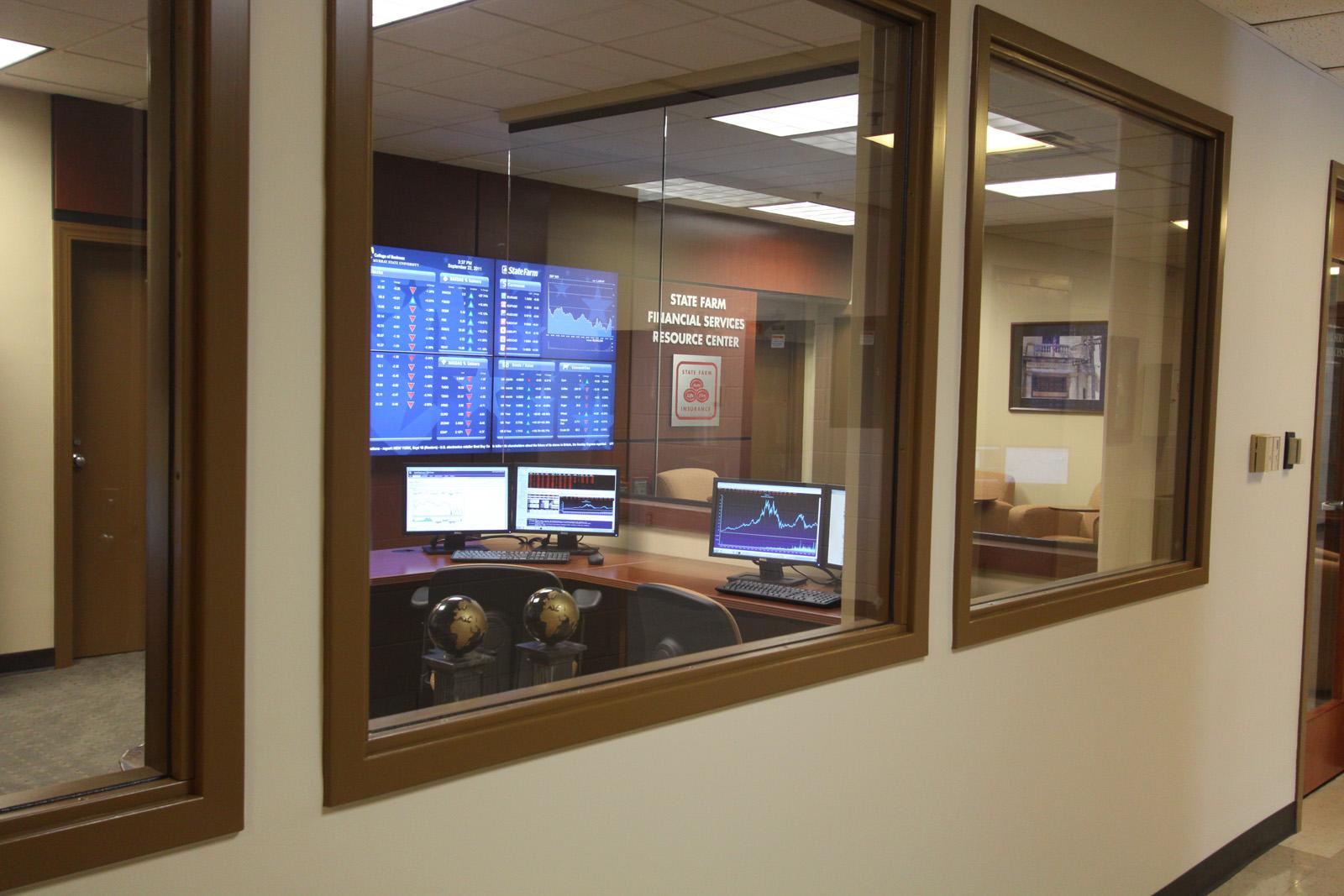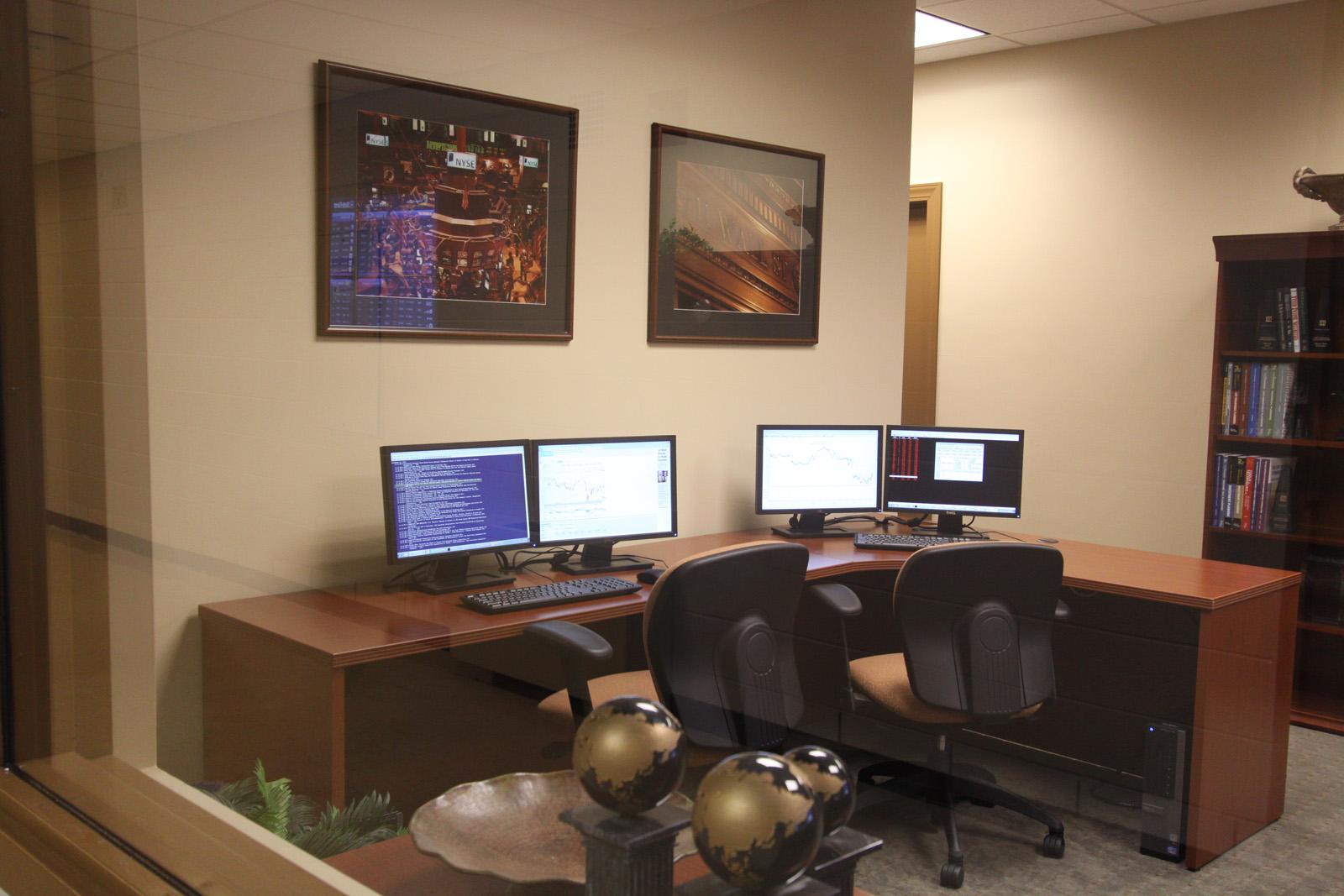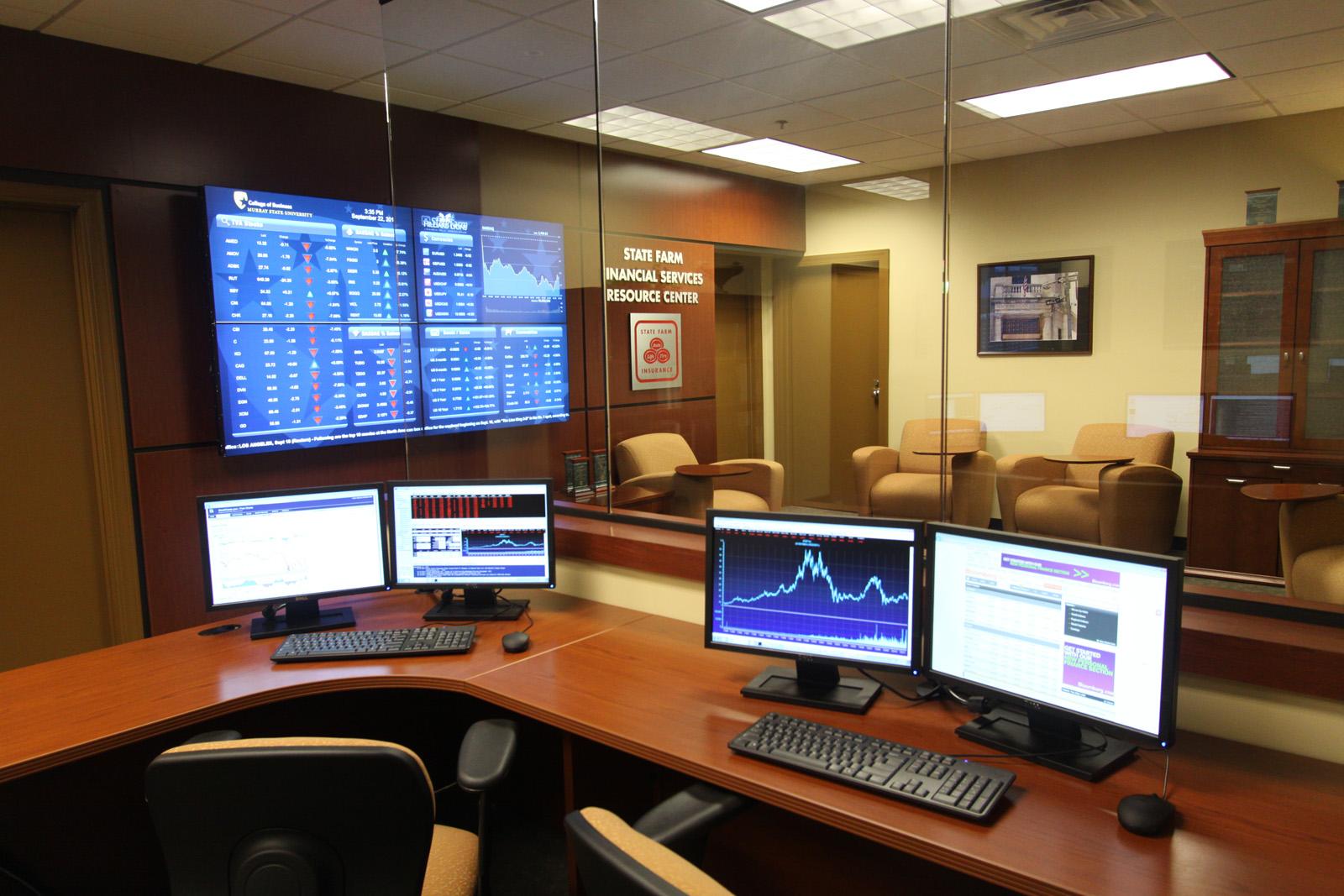 Bloomberg
The Bauernfeind College of Business continues to be committed to positioning our college and our students at the forefront of financial education and training in the state and in our service region. In the fall of 2015, the college took another great stride in that direction. Largely through Dr. Durr's efforts, Murray State University became only the second university in Kentucky to have access to the Bloomberg database. Bloomberg resources give Murray State University an advantage by empowering our students with the hands-on knowledge and real-world experience they will need to compete. Bloomberg exposes our students to the industry-leading platform for news, data, analytical tools and research that drives the global marketplace. Murray State University students deepen both their research and class work while learning how to analyze financial markets, assess economic scenarios, and interpret the key news events that impact the global economy. The skills they develop from this experience will provide them with the confidence and advantage they need to compete in today's job market. Our students have the same platform used by the world's leading banks, corporations and government agencies to enhance their academic studies across a wide range of disciplines.
Professional Activities
Dr. Durr is a member of the CFA Society Nashville. He is also very involved in financial planning education. Several times each year Durr teaches CFP Review courses throughout the United States. He travels frequently to Washington DC. He has worked closely with Georgetown University and George Mason University in support of financial planning education for professionals. Dr. Durr also has a long standing professional relationship with textbook publisher Money Education (publishes textbooks and materials related to financial planning). He has written chapters for the (soon to be released) textbook Investment Planning: Concepts and Strategies. He also co-created Money-Education QuickSheets™- a financial planning reference tool.
Teaching Excellence/Community Involvement
Dr. Durr has served as a Teaching Scholar in Residence for the Center for Teaching and Learning Technology (CTLT). Since that time he has continued to help plan and implement forums/activities designed to promote student learning and teaching development.
Dr. Durr continues to develop on-line tutorials using tablet PC technology and screen capture software. The tutorials relate primarily to investment topics with a focus on financial planning. Investment professionals throughout the United States utilize these tutorials as they prepare for the Certified Financial Planner (CFP®) Examination. The tutorials are available worldwide on YouTube. To review simply search the term "CFP tools." Some of the tutorials have been viewed as many as eighty thousand (80,000) times.
In active support of university initiatives to strengthen community and regional outreach, Dr. Durr continues to work to develop sustained, cooperative relationships with financial services companies in the region. He does this by creating a visibility with such firms through speaking engagements, seminars, and meetings.
Dr. Durr personally serves the local community as well. Dr. Durr serves as a Trustee for the Murray State University Foundation. He serves as a member of the Board of Directors for the Murray State Federal Credit Union and as an active member of the Murray High School Band Boosters. Dr. Durr also chaired the St. Leo Catholic Church's Parish Pastoral Council.