Design Engineering Technology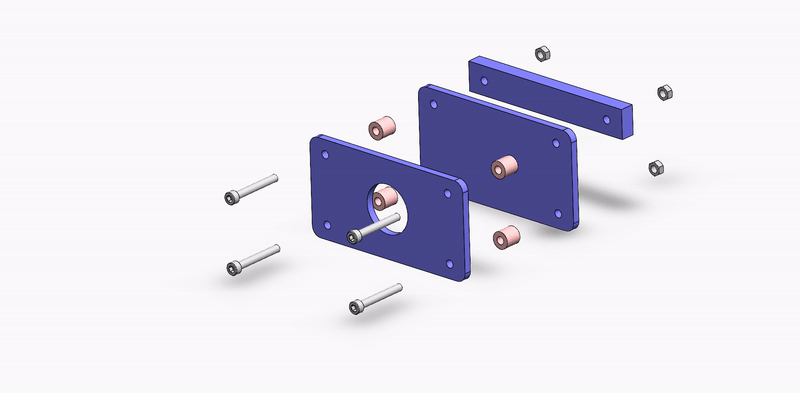 The Design Engineering Technology (DET) program teaches you a broad range of technical skills that prepare you for a rewarding career in mechanical design. The course work focuses on the use of computer-aided design (CAD) software to teach the engineering design process, principles of design for manufacturing, and creation of engineering drawings. As a student you will use CAD software as a tool for developing design solutions. A few areas you will study are:
3D Computer-aided design (CAD) software: SOLIDWORKS, CREO, AutoCAD
Manufacturing processes: 3D printing, milling/turning, CNC machining, injection molding
Computer-aided manufacturing (CAM)
Geometric dimensioning and tolerancing (GD&T)
Engineering drawing creation
Prototyping and design/build projects
Engineering Design Technology Curriculum
Curriculum is based on the 2023-24 Undergraduate Bulletin.
Career Outlook for Design Engineering Technology Degree
There are a wide variety of career options for you as a DET student. DET students work for a range of small to large, design/manufacturing companies in product design and development. DET graduates earn competitive salaries by applying design principles to design components, products, systems, and/or tooling. Job titles of DET graduates include:
Design Engineer
Mechanical Designer
CAD Designer
CAD Technician
CAD Specialist
Designer
Scholarships
The following scholarships are available to Design Engineering Technology students at Murray State University:
Professional Engineering Honor Scholarship
Carl L. Keesler Memorial Scholarship
John R. Farrel Memorial Scholarship
Charles H. "Jack" and June H. Biggart Scholarship
Joe Pat and Frances Jane Knight Scholarship
Industry and Technology Scholarship
Dr. Hugh L. Oakly Honorary Scholarship
Paul and Nina Richard Lyons Scholarship
More information is available from the Scholarship Office.
Student Activities
The Design Engineering Technology (DET) student organization exists to foster relationships amongst classmates and faculty outside of the classroom. DET student advisors and faculty create fun and engaging activities such as:
On-site industry visits to experience real-world design, engineering and manufacturing

Game nights: board games, video games, V/R

Sporting events: wiffle ball, kickball, wallyball

Outdoor cookouts: typically one in the fall and spring
Contact Us
Dr. Rudy Ottway
Program Coordinator
School of Engineering