Wm. "Bill" Cherry Exposition Center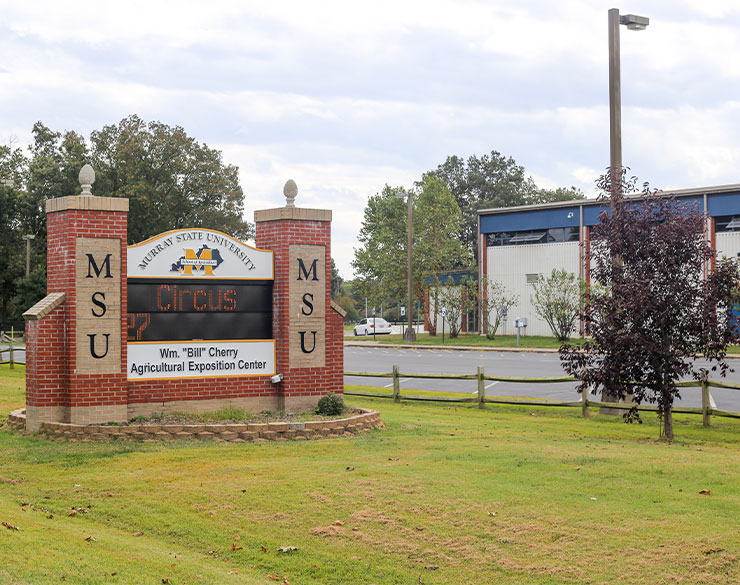 The William "Bill" Cherry Agricultural Exposition Center provides a versatile surface for a wide variety of events from livestock and horse shows to circuses, RV and boat shows, tractor and truck pulls, arts and crafts festivals, farm fairs, automobile and machinery shows, and a variety of other activities. Over 25,000 people from West Kentucky and surrounding states attend a variety of events at the Exposition Center annually. The Exposition Center staff can assist in event planning and preparation.
For information about handicap accessibility please call 270.809.3125.
Feed Store Information
The Expo Center is a dealer of McCauley's Feeds. The items kept in stock are listed below. If you have questions or would like to arrange purchase, please call Becky at the Expo Center at 270.809.3134.
McCauley's Rice Bran Oil
Quart - $12
Gallon - $40
Pump for gallon - $5
Improves body condition and hair coat.
McCauley's WB 100
Designed for performance horses. Contains high levels of usable energy without excessive protein.
McCauley's M-30 Pellet
Comprehensive supplement for all horses. Designed to be fed in varying ratios with oats to provide the desired levels of protein, vitamins, minerals, and energy in the diet.
McCauley's Option 12 Cube
Basic feed.
Tribute Kalm-n-ez
50 lb bag, textured - $17
50 lb bag, pelleted - $18
Visit Tribute Feeds' website for more information
Tribute Kalm Ultra
Visit Tribute's website for more information
Tribute Ultra GH
Visit Tribute's website for more information
Tribute Essential K
50 lb bag - $26
50 lb bag - with Fly Control - $29