Agriculture Facilities
A. Carman Pavilion Animal Health Technology Facility
The A. Carman Pavilion Animal Health Technology Facility was renovated in 1985 to house the Veterinary Technology and Pre-Veterinary Medicine Program. The facility includes faculty and staff offices, classrooms, a student library, anatomy and clinical laboratories, treatment areas, radiology areas, dark room, fully-equipped surgery suite, pharmacy and kennel areas.
Courses offered at Carman Pavilion include: animal anatomy and physiology, hematology and microbiology, animal nursing and radiology, small animal diseases, applications in veterinary technology and veterinary laboratory principles.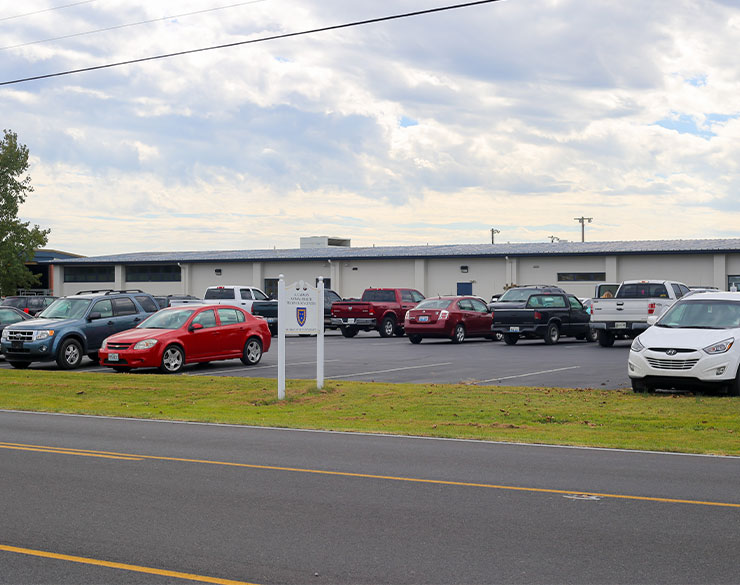 Agricultural Systems Technlogy Instructional Facility
The Hutson School of Agriculture mechanization and farm shop was constructed in 1999 and consists of 3,600 ft2 of instructional and laboratory space for the Agriculture Systems Technology program. The entire structure encompasses 7,200 ft2 of space utilized for University Farm maintenance and instructional purposes. The West Farm shop portion of the facility houses of a small office, a tool room, a machinery repair facility, and a chemical containment area. The classroom laboratory is equipped with two tool cages and is used primarily to teach skills related to machinery repair, mechanics, hydraulics and small engines.
E.B. Howton Agriculture Engineering Building
The E. B. Howton Agricultural Engineering building houses the heart of the Agriculture Systems Technology program at Murray State University. The Howton Agricultural Engineering Building has over 7,000 square feet of space. The facility has 3 offices, a dual-purpose lecture/electrical lab facility and a multipurpose shop. The hands-on teaching approach allows students to utilize the concepts learned in the classroom through application in the laboratory.
The laboratory hosts a variety of tools and equipment necessary to develop skills in all aspects of the engineering and mechanized fields of agriculture. The Agriculture Systems Technology program offers a wide variety of courses including: welding, electricity, construction, engine mechanics, surveying, soil and water engineering, irrigation, grain handling and storage and precision agriculture.
Eldon Heathcott Rodeo Barn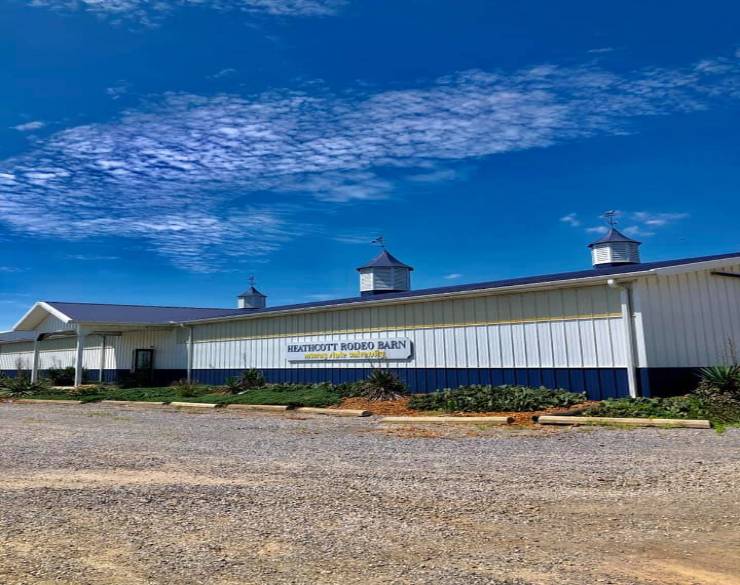 The Eldon Heathcott Rodeo barn is located adjacent to the Cherry Exposition Center on the Hutson School of Agriculture's West Farm Complex. This 25 stall barn was designed to accommodate the members of the Murray State Rodeo Team horses and tack. In order to board horses at the Heathcott Rodeo Barn, students must meet eligibility requirements and go through an application process. Students are responsible for all daily care of their horse and must provide their own hay and feed. The $650 semester boarding fee includes bedding material.
Hugh L. Oakley Applied Science Building
The Oakley Applied Science Building houses the Hutson School of Agriculture in the South Annex. The Hutson School of Agriculture has offices, classrooms, crop and soil labs, an online agricultural computer lab, an ITV classroom, and a student lounge within the Applied Science Building. The majority of the agriculture courses are located within the annex. Each year, the annex welcomes agriculture students by providing a place to hold Regional FFA Contests and area meetings concerning topics in agriculture.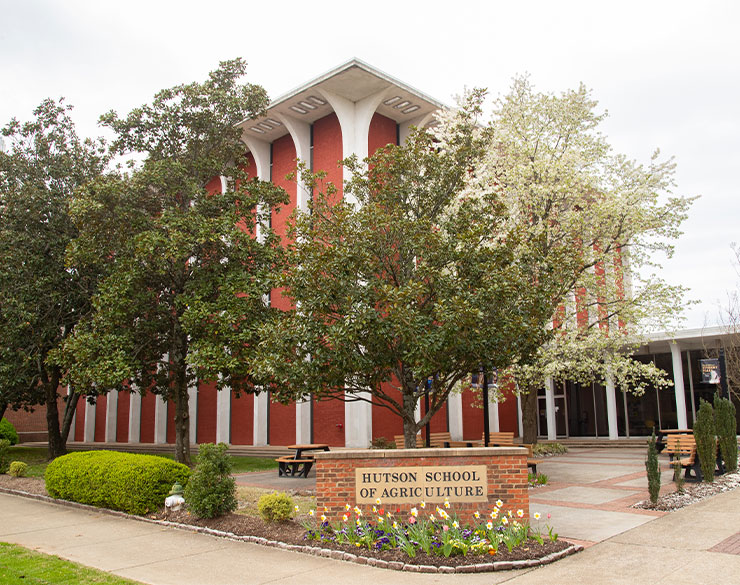 Mabel G. & J. Stanley Pullen Farm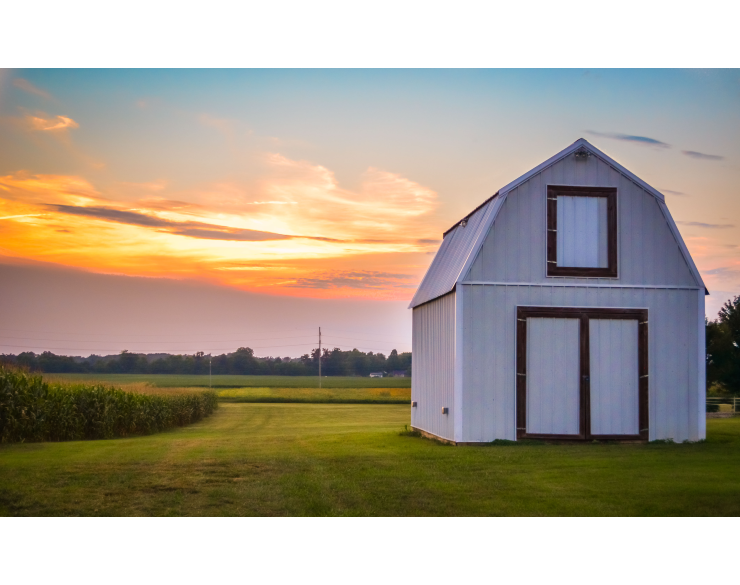 Mr. Stanley Pullen was the first full-time teacher and chair of the Agriculture Department at Murray State Normal School (now Murray State University). Mr. Pullen and his wife, Mabel Pullen, both taught in the field of agriculture at Murray State. Mr. Pullen passed away in 1935, but Mrs. Pullen continued to maintain her ties with the Agriculture Department. The original farm purchased by Mr. Pullen consisted of two tracts, the first of which was purchased in the 1920's.
The Pullens ran the farm and a dairy (College Crest Farm) with the help of students as employees. Mr. Pullen built the farm which still stands on the property, but he passed away.
In her later years, Mrs. Pullen depended heavily on the Murray State Agriculture Department for the management and operation of her 44 acre farm. Upon her passing, Mrs. Pullen bequeathed the farm and most of her estate to the Murray State University Foundation for academic purposes and scholarships for the Department of Agriculture. Before the mortgage could be paid off. Mrs. Pullen began teaching in local schools to pay the mortgage on the farm. An initial cleanup took place in 1995, and in 1996 renovations began on the farm.
The Pullen Farm provides the Hutson School of Agriculture with additional space for agronomy testing and research. Students are involved in trials highlighting weed control methods, pest management practices, soil fertility and basic crop science. In addition, the farm features a corn maze each fall semester and hosts the School of Agriculture's annual "Fall on the Farm" event.
The Pullen Farm is also home to the Murray State Horticulture program. Horticultural facilities on the farm include three greenhouses, classroom and office spaces, and numerous flowering beds and landscape structures. Students are responsible for working in the greenhouses and also maintaining the bedding plants surrounding the facility. In 2009, the Hutson School of Agriculture began construction on an arboretum at the Pullen Farm. The Doran Arboretum features collections of native plants trees, winding pathways and a pavilion for hosting special events.
Rudolph Equine Education Center
The Equine Instructional Facility, located at the Equine Center, was funded by the Higher Educational Equine Trust and Revolving Fund. It opened its doors on October 31, 1998, and added the Murray State Equine Science departmental offices, a riding preparation area, two tack rooms, a round pen, indoor arena and a classroom to the Center's facilities. In 2013, an additional classroom, offices, and meeting areas were created to house the growing program.
The University's Equine Program allows students both traditional classroom learning and hands-on opportunities in the areas of equine health care and business management, reproduction, exercise physiology, nutrition, and an equine chiropractic specialty option. In addition, students can get involved with the Intercollegiate Horse Show Association (IHSA) teams, both hunt seat and stock seat, the Rodeo Team and the Dressage Club.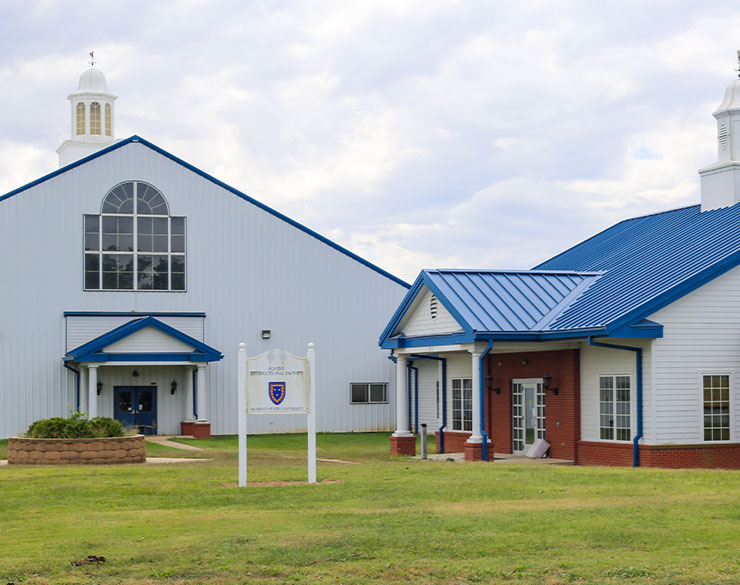 Murray State Equine Program outdoor and indoor practice arenas are available for use by University students and Equestrian Team members. Stalls are available on site for students to board their horses. For additional information or to arrange for stall rental please contact us.
The Rudolph Equine Education Center is home to the Equine Science Program and the Murray State Equestrian Teams. Facilities at the Center include:
Equine Instructional Facility
University barn (for University horses)
Several barns for housing student-owned horses
Lighted outdoor riding arena
Outdoor dressage arena
Turn out lots for both student and university-owned horses
Wash racks
Round pens
Murray State University West Farm Center
The Murray State University West Farm Complex is home to the University's certified Angus herd. The herd was established in 2001 through the generosity of ranches in Missouri, Kentucky, and Tennessee. Donations included award-winning stock, embryos, and semen. This herd has become an important part of our farm and serves as a learning tool for our Animal Science and Veterinary Technology/Pre-Vet programs.

In addition, the West Farm also provides space for forage and grazing studies, as well as agronomy research plots. BASF and the University of Kentucky have partnered with Murray State to conduct seasonal research trial involving corn, soybeans, dark-fired and air-cured tobacco. Hutson School of Agriculture students are involved in many aspects of these research trials, and have the opportunity to study, analyze and present data that is collected.
North Farm Complex
Located on North 16th street, the Murray State University North Farm facility is utilized primarily for show and market pig operations, as well as beef cattle research. Students and faculty conduct feed studies and intensive grazing trials at this location. The farm is also home to the University's swine unit and equine quarantine facility.

Overseeing the daily operations of the North Farm is Mr. Matt Shultz. To learn more about opportunities in our swine unit, feel free to contact or email Matt Shultz at mshultz1@murraystate.edu.

Also located on the North Farm is the University's Swine Unit.
The Doran Arboretum at Murray State University
The Doran Arboretum at Murray State University is a public educational display garden located on the Pullen Farm at Murray State and a favorite destination for people of all ages.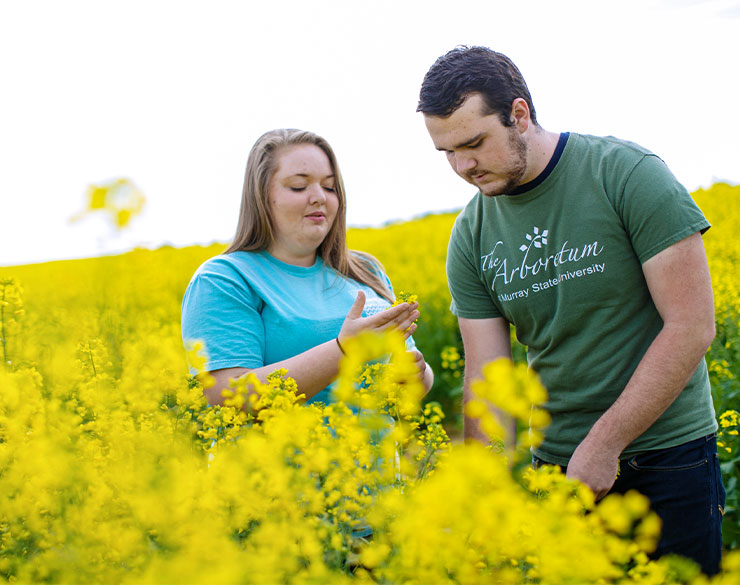 William "Bill" Cherry Agricultural Exposition Center
The Hutson Farm
The Hutson Farm is approximately 165 acres that is currently being used for agronomy research. It was donated by Ms. Cindy Hutson in memory of her late husband, Dan. Since the Hutson's agricultural business was successful thanks to row crop farmers it will be used as an agronomy laboratory to support our program.
Eagle Rest Farm
Eagle Rest Farm is a 534-acre farm in Ballard County that was donated by Judge Jimmy Don Robinson. It was recognized by the National Cattleman's Beef Association as one of the oldest cattle ranches in the U.S. under continuous family ownership and has been designated as a Kentucky Landmark. This farm will allow for additional student/faculty research projects and for hands-on educational opportunities.