Exercise Science
A passion for helping others
If you love the study of the human body, enjoy health and fitness, and have a passion for helping others, the Bachelor of Science in Exercise Science (EXS) at Murray State University is for you.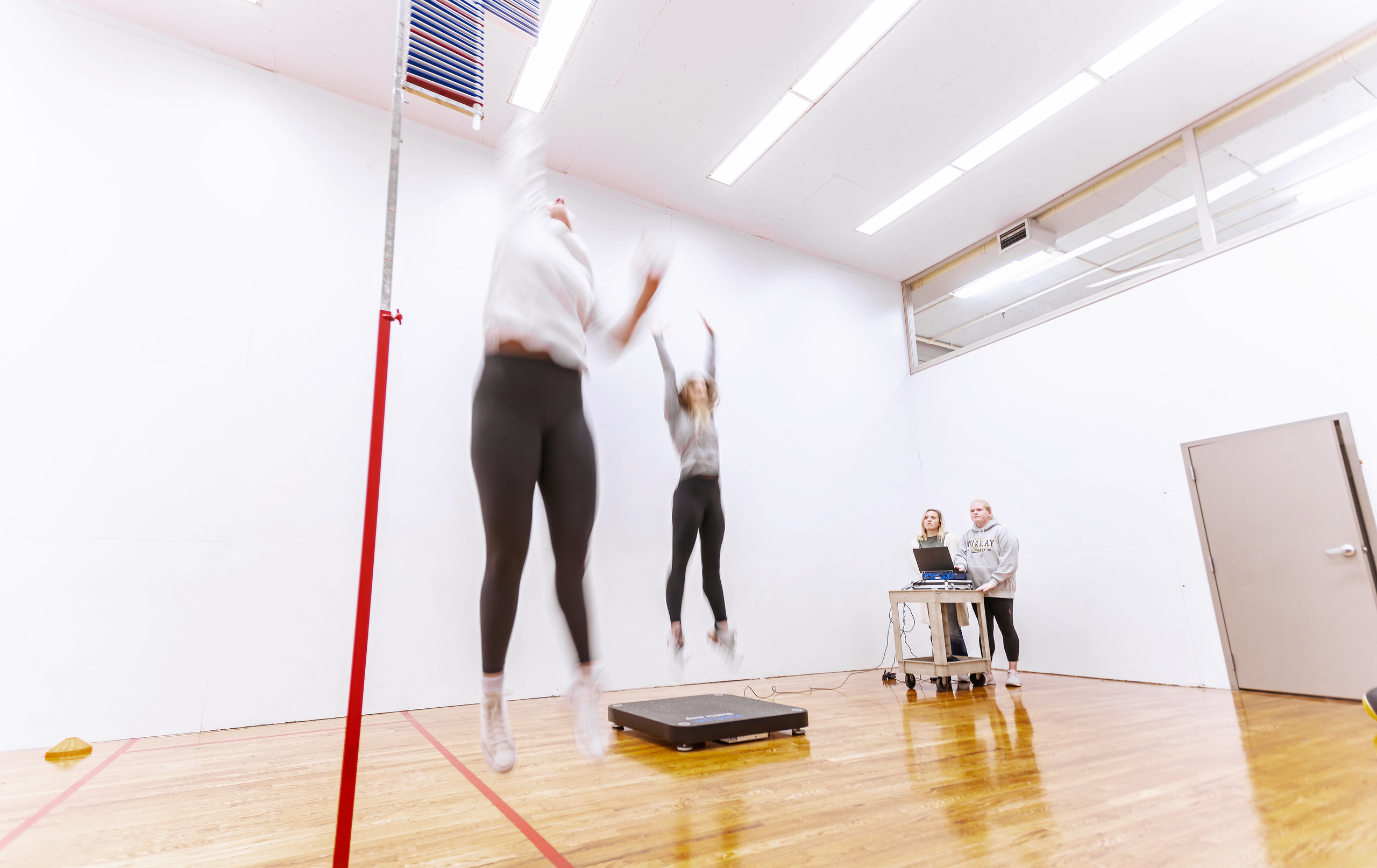 The field of exercise science is multidisciplinary; and applies the scientific principles of biology, physiology, chemistry, psychology, etc. to understand human movement and provide the basis for evidence-based practice to prevent injury, improve function and performance, and enhance health and fitness.
The curriculum will provide you with a strong foundation for success in graduate coursework in:
Athletic Training
Chiropractic
Exercise Physiology/Clinical Exercise Physiology
Medical School
Occupational Therapy
Orthotic and Prosthetic Practitioner Programs
Physician Assistance Studies
Physical Therapy
And, more
Accreditation
The Exercise Science program at Murray State University is accredited through the Commission on Accreditation of Allied Health Education Programs upon the recommendation of the Committee on Accreditation of the Exercise Sciences.
As an accredited program, the curriculum will also prepare you to immediately sit for the American College of Sports Medicine Certified Exercise Physiologist exam and immediately pursue a career in the field to include jobs in cardiac rehabilitation, hospital-based health and fitness centers, and strength and conditioning.
Choose from two degree tracks:
The curriculum for both tracks includes 51 hours of required core exercise science classes, which includes an internship experience and integrates several common pre-requisites for graduate school, and 27 hours of profession-specific elective courses that can be used to fulfill additional pre-requisites, a minor, or discover new skills or interests. Additional courses are required to meet the University Studies requirements for a total of 120 credit hours.
The program also offers an accelerated graduate program option for the Master of Science in Occupational Therapy (MSOT) program.
Exercise Science 4-Year Progression 2022-2023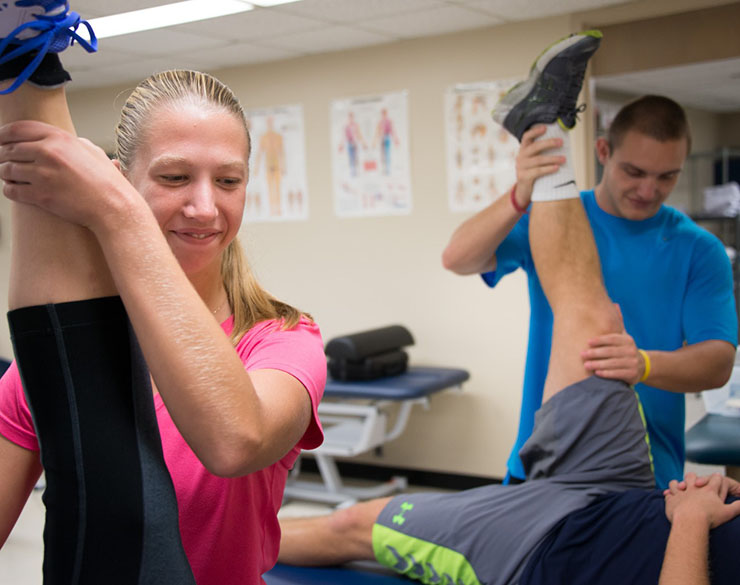 Why Exercise Science at Murray State?
Provides coursework and labs that focus on experiential learning and the application of practical skills.
Lab courses are taught by experienced, full-time faculty who are committed to help you achieve your goals.
A wide variety of rewarding practicum and internship experiences are offered both on and off campus to meet your needs and interests.
Peer mentoring
Program Outcomes
(a) Year (tracking period)
(b) Declared EXS Students
(c) Admitted EXS Students
(d) Number of New Admits
(e) Number of Graduates
(f) Retention Rate
(g) National Credentialing Exam Pass Rate
(h) Culminating experience (Internship) Pass Rate
(i) Graduate Placement
2021-2022 AY
140 F21 118 S22
48
25
18
84%
100%
18
94%
2020-2021 AY
131 F20 106 S21
58
22
24
81%
100%
24
92%
Contact Us
Exercise Science
School of Nursing and Health Professions
Murray State University
408-B Oakley Applied Science Building, North