Returnees
Congratulations on achieving your goals to have an international experience with Education Abroad while at Murray State University. We hope you will stay connected to us after your return and that you will want to share your experience with others.
Share Your Stories
If you would like to contribute photos and quotes for us to use in marketing and publications, please complete our Student Stories form. This is also the form you use to submit photos to the annual photo contest.
International Education and Your Career
Learn how to incorporate your education abroad experience into your resume. We will periodically host resume and career workshops related to education abroad so watch your email for those dates and times.
Social Media
Connect with us on social media.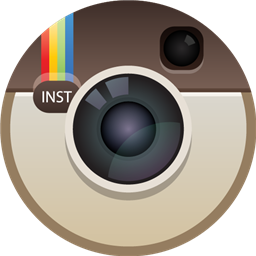 Education Abroad Peer Advisors
Join the Peer Advisors Program. This exclusive program for student leaders offers course credit for helping us promote study abroad to other Murray State students. Duties include classroom presentations, office hours, advising, and attendance at/organization of International Education events. This program looks great on a resume or graduate school application and can be the first step to an exciting career in International Education.
Contact Education Abroad Advisor Christy D'Ambrosio for more information.
Intercultural Exchange Program
Join the Intercultural Exchange Program and become an active member of the international community on campus! This Program matches current international students with American students (most of whom have studied abroad or are going to) for the purpose of cultural exchange. Check out our Facebook page and apply online.
Stay Involved with the Education Abroad Office
Study Abroad Scholarships no longer required service hours but we would still love to have your assistance at events around campus and in our office!
Fairs/Orientations - Assist with set up, organization, and take down of study abroad fairs, orientations and events.
Speaker - Assist Education Abroad Advisors with classroom presentations, new student orientations and open houses.
Office Work - Filing, organization, distributing study abroad materials across campus, cleaning, etc.
Creative - Assisting Education Abroad Advisors with the creation of bulletin boards, orientation videos, publicity, etc.
Peer Advisor Program – More information on the Peer Advisor Program above.
Campus Events - Cinema International Films in the Curris Center, International Education Week, and International Student Organization events and programs are just a few of the many international events that happen on Murray State's campus.
*If you have questions or want to get involved with the Education Abroad Office please contact us at msu.studyabroad@murraystate.edu