Hester College
The goal of the Murray State Residential College System is to provide engaging living and learning communities for the Murray State resident and commuter students. We encourage student involvement by hosting events that promote competition, communication, leadership development, and service, all while including an appreciation for diversity. These events are hosted by the Residential College Council (RCC) that includes an executive board and all the Residential Adviser's (RA's). For more info on RCC, scroll down to "The Residential College Council" tab. At Hester college we hope to build a community that connects all groups of students together with a common goal: to have fun and succeed at Murray State.
We commit to our members' growth by providing a safe and enjoyable environment. Through these activities, students get to work with faculty and fellow students to help shape social, academic, and volunteer programming that connects students to the community beyond the University. We love to help our new residents so that they will feel confident, welcome, and prepared to take on Murray State.
Visit Hester Residence Hall page for more information about living in Hester.
History, Colors, and Mascot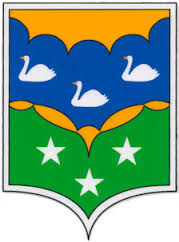 In the Fall of 1996, Hester College joined the other seven Residential Colleges. Hester was named after Cleo G. Hester who served many years as registrar at Murray State. Our college colors are blue, gold, and green, and our mascot is a Hedgehog named Spike!
The Coat of Arms on Hester's shield displays three swans within the main image as they are a symbol of excellence. Also featured is a set of three stars that represent hope, endeavors, and achievement.
The colors selected by students in the college also have significance. Gold represents understanding, respect, virtue, and majesty. Blue has traditionally indicated fidelity. Green is often used to suggest freedom, beauty, joy, health, and hope.
Traditions and Annual Events
Phoenix Day (in memory of the 1998 Hester fire)

Homecoming Lobby Decorating Contest

Monster Bash (a college-wide Halloween party)

Hester Beach Bash (end of the year summer celebration)

Hedgehog Day

Shamrockapalooza

Family Weekend Brunch in the Lobby

Rock and Roll (signing of the Hester Rock by graduating seniors)

Academic Team

All Campus Sing

Hester End of the Year Banquet (a catered dinner that honors current RCC, inducts future RCC, gives stoles to graduating senior members, and awards for residents)
The Residence College Council and Committees
Hester College is self-governing through the RCC representatives. The council meets every Monday night that campus is open to plan activities for the college of approximately 308 residents. RCC meetings are open to the public and we encourage all students to get involved. If you wish to have a more direct role, you can also join the Floor Councils that will help to plan events for the floor you live on. An art committee and philanthropy committee are also available for students to join that help to decorate the building, design sets for homecoming and all campus sing, and plan volunteer activities for students to get involved in.
To see the faces behind the RCC, visit the Leadership page!
Intramural Sports
At Hester College we pride ourselves on being inclusive and having fun while still having a competitive edge. We cover the fees for creating a team for each sport, as well as Hester Athletic shirts, so that you are able to participate in intramurals for no cost to you! Intramurals have their own seasons throughout the year, so don't worry about scheduling conflicts if you want to play multiple sports. Here's a list of all of the season sports, as well as the one day tournaments, available through the residential colleges:
Softball

Flag Football

Basketball

Volleyball

Intertube Water Polo Tournament

Bowling Tournament

Co-Ed Softball Tournament

Ultimate Frisbee Tournament

Golf Tournament

3v3 Basketball Tournament

Homecoming 5k Run

Ping Pong Tournament

Soccer

Raquetball Tournament

March Madness Pick'em Tournament

Tennis Tournament

IM Combine Tournament
Connect with us!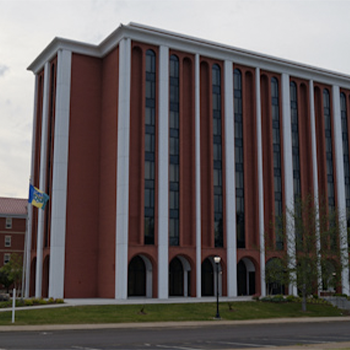 Hester College
Residential College
Murray State University
6000 Hester College, Murray, KY 42071