Regents College
The mission of the Murray State Residential College System is to provide engaging living-learning communities for the Murray State resident and commuter students. This is helped by the participation of faculty and professional staff. We promote student retention by providing living-learning communities which foster student involvement, competition, leadership development, and service... all while encouraging an appreciation for diversity and individual differences. In essence, we are building community through Diversity, Retention, Involvement, Leadership, and Learning.
Through activity participation, students get to work with faculty and administrators to help shape social and academic programming. We support philanthropic and volunteer programs that put students in contact with the community beyond the University. We commit to nurturing the development of self-sufficient, responsible freshmen so they may have a successful college experience ending with graduation.
Regents College, founded in 1996, is named in honor of the outstanding citizens who have served on Murray State University's Board of Regents.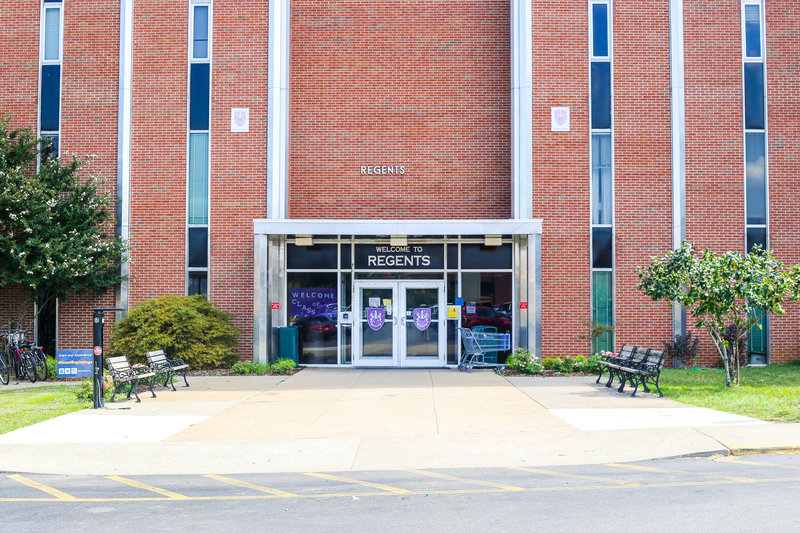 Crest, Mascot and Colors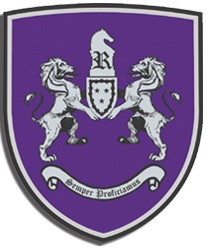 Our college mascot is the proud and stately Rhino, a symbol of strength, determination, and dignity. Our college colors are purple and gray, symbolizing royalty and grandeur. The crest includes two regal lions, symbolizing the dignity, force and majesty of Regents College as well as a chess horse atop the Murray State shield, symbolizing our involvement in university tradition. The college motto, Semper Proficimus, means "We Move Ever Forward."
Traditions and Annual Events
Cookouts:
RCC loves to host cookouts! At the beginning of each fall semester, there are hot dogs, hamburgers, and music for any Rhino that wants to join in on the fun out front. Another cookout is typically held in the Spring Semester.
Alcohol Education Programs:
A few of the yearly favorite RA-hosted programs revolve around alcohol safety. They take a serious topic and make it fun with events like Drunk Mario Kart and a fierce soda pong tournament. You can even enjoy a "mocktail," a fruity mixed drink minus the alcohol, in the lobby with your fellow Rhinos!
Live Auction:
Each spring, RCC votes on a charity to support. Once decided, RCC members go out into the community and obtain donations for that auction that is typically held in April. Rhinos, as well as other residential college members or even community members, are encouraged to bid on some great items, for a great cause.
Tradition:
Regents loves to provide popcorn at all events. Do not be surprised if you constantly smell the rich buttery popcorn. Additionally, the pool and ping pong table are constantly being used in the lobby.
The Residence Hall
The Regents community includes over 1200 people, with a tenured member of the university faculty as College Head. At the center of Regents College life is our 10-story residence building, Regents Hall, which accommodates 375 students. Our building boasts its own parking lot, a small exercise facility, a projector available to students, game tables and shelves, a Nintendo Wii, and two large common areas for classes, social gatherings and other functions.
Visit Regents Residence Hall page for more information about living in Regents.
Connect with us!
Regents College
Residential College
Murray State University
7000 Regents College, Murray, KY 42071