Regents
Welcome to Regents Hall, Home of the Regents Rhinos!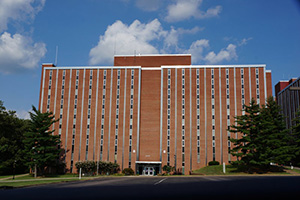 Regents is located on the academic side of campus close to the Curris Center. It is a 10 story hall with residents living on 3rd thru 10th floors and total capacity is 380 residents. Here is the breakdown of the floors:
3rd and 4th all male floors
5th floor is mix-gendered. The rooms are assigned by gender, but you can live next to someone of different gender.
6th, 7th, 8th, 9th, and 10th all female floors
Regents is a close knit community, consisting of mostly first year students. This is a great option for first year students looking to connect with other students starting their Murray State experience. Below you will find information about the room set-up, amenities, and how to get involved and become a part of the Regents Rhino Community!
"Regents is my home away from home. It has a great enthusiastic environment and everyone is accepting in our community! We all get along like family and support each other!"
William Gerton
Design Engineering and Technology
View more racer stories
Room Layouts
All rooms in Regents are set-up the same way. You will be assigned to one room with a roommate attached to a bathroom you share with another two residents. Below are approximate dimensions of the rooms.
Room Dimension- 10'x16', Ceiling Height 7'4"
Window- 36"W x 96"H
Movable furniture- Desk, desk chair, and bed frame and XL twin mattress (80")
Built In Furniture- closets (45"W), sink, and vanity area.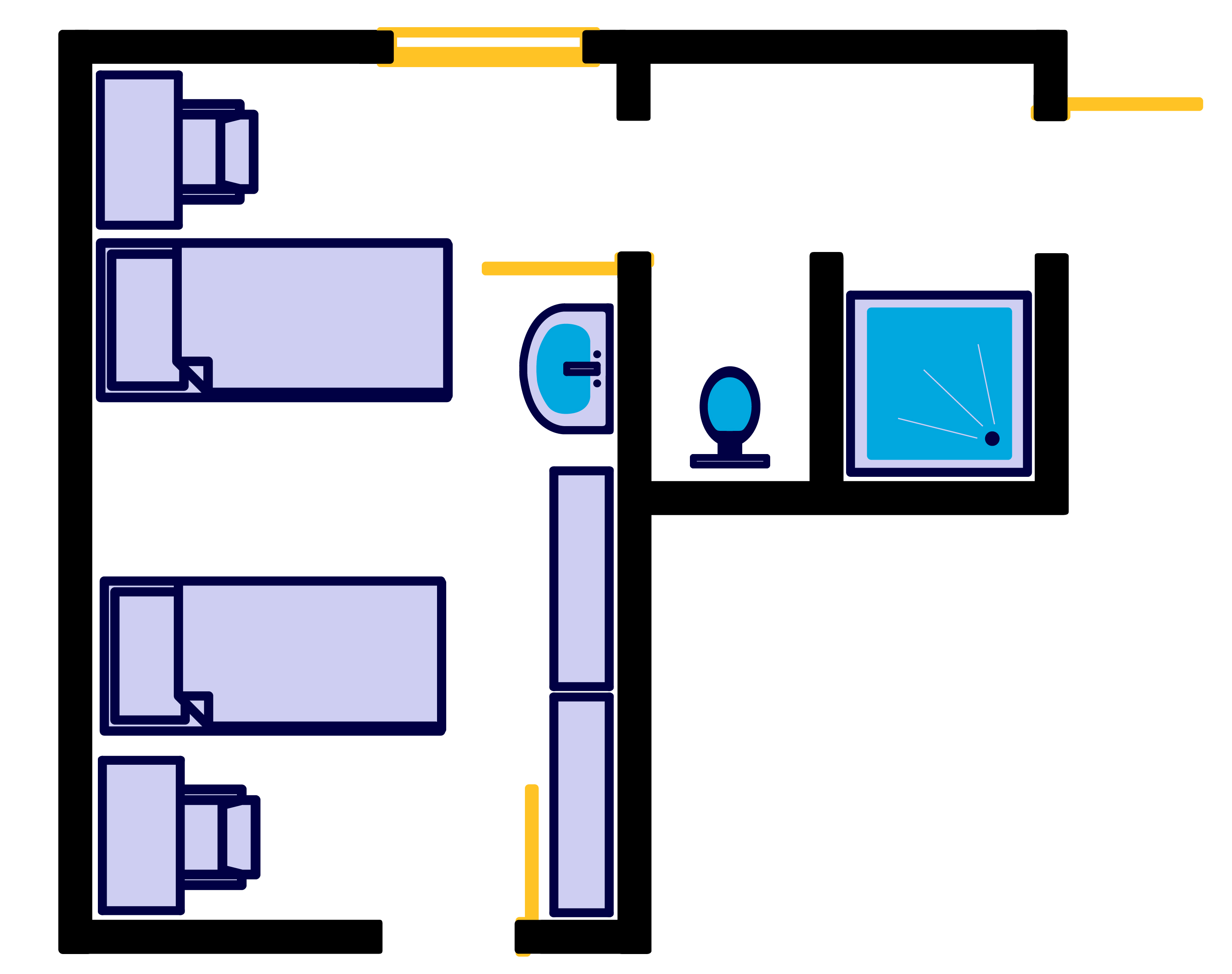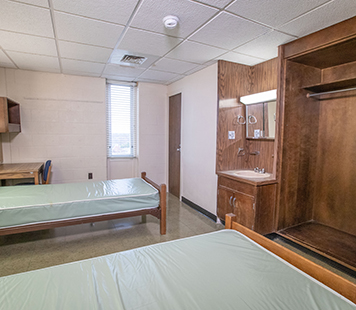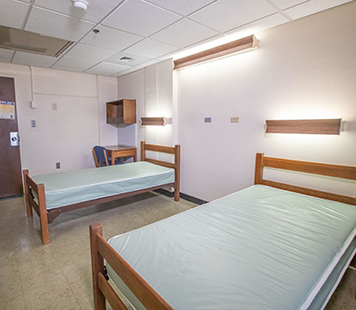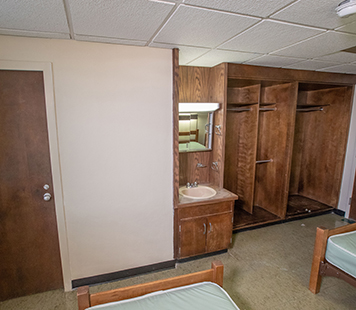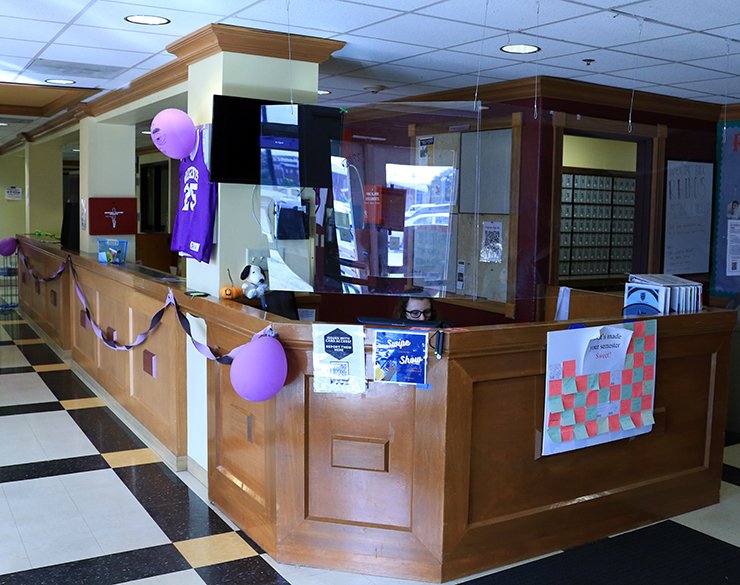 Keeping Regents Safe and Healthy
All of our halls are secured by a swipe access system. Only the residents of the building will have swipe access at the front door. If you are checking in a guest or someone is coming to visit you, you will have to sign them in at the front desk.
Our Front Desk is open 24/7 for residents needing assistance. Residents can check out kitchen, gaming, and cleaning supplies at the front desk and more!
Regents has staff on duty every night. If you have any concerns, staff is there for you to assist you whenever you need them.
Regents has trash chutes on each floor for students to utilize for everyday trash. If you have large boxes to breakdown and dispose of, there is a dumpster in the back of Regents.
Hall Amenities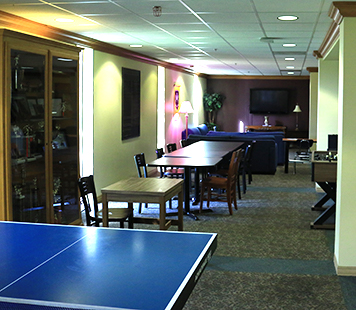 Lobby
pool table, ping pong, air hockey, foosball, grand piano, and TV lounge area. Couches, chairs, and tables to hang out and study.
Media Lounge
(projector, stereo system, DVD, HDMI hook ups, tables, chairs, and couches). Available 24/7, reserve equipment thru the front desk. Great space for programs, study groups, and meetings.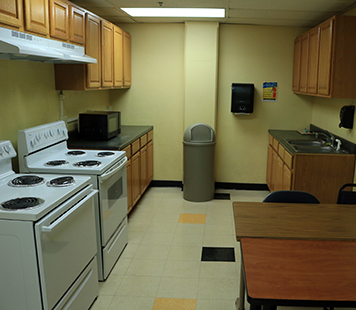 Kitchenette
2nd floor, (2 stoves, sink, counter space, and tables/chairs). You have to check out a key at the front desk to use the stoves. There is also cooking equipment to check out at the front desk.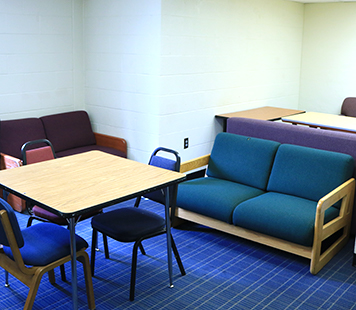 Study Lounges
2nd thru 10th. Available 24/7, if you have a planned meeting, you can reserve thru front desk. Tables, chairs, couches in each space.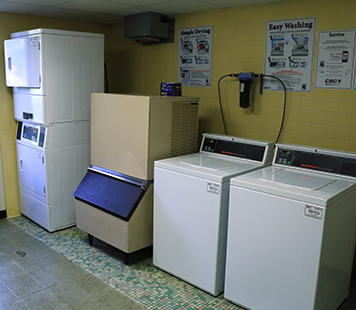 Laundry Rooms
3rd, 5th, 7th, 9th. 2 washers, 2 driers, tables/chairs. Ironing boards on 7th, 9th.
Vending Machines
2nd floor elevator lobby (2 soda, 1 snack)
Campus Print
In the lobby of Regents there is a copy machine for residents use. Residents will need their RacerCard and print money to be able to use the machine.
Get Involved!
Regents is full of activities to get involved! Your Resident Advisors (RAs) and the Residential College Council (RCC) facilitate a variety of programs weekly to enhance the community, provide fun learning outside the classroom, and build stronger connections. If you have any ideas for great programs, talk with your RA or RCC.

Housing and Residence Life provides leadership opportunities not only in the hall, but for the entire residential community. The Residential College Association (RCA) and The National Residence Hall Honorary (NRHH) and two great organizations to get involved in. If you have questions about how to get involved, contact the Housing Office and we will get you connected!

Being a Regents Rhino allows you to participate in intramural sports and academic teams as well. To find out more information on this go to the Residential College Page below or talk with your RCC Executive Board when you arrive on campus!
Regents Residential College