Student Government Association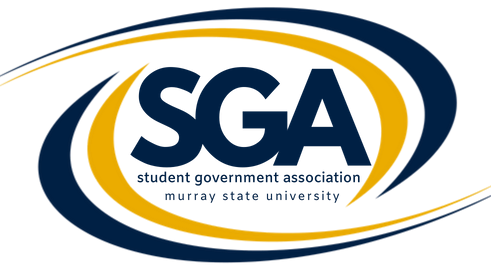 About SGA
The Student Government Association has four branches: Student Senate, Campus Activities Board, Judicial Board and the Residential College Association. Through these components of the Student Government Association, we can make Murray State University a great experience during our time here.
Governing Documents
Judicial Board Operating Principles
Residential College Association Operating Principles
History of SGA
"The Student Organization was first organized in 1936, and on May 11 of that year, the first Constitution for the Organization was written and ratified. The purpose of the Student Organization was to promote character and initiative through the responsibilities of effective organization and a featured purpose of the Organization was to expand and promote interest in student affairs, to provide the means for the clear expression of student opinion and its presentation to the administration when advisable, to unify and systematize campus activities, to increase and clearly define student responsibilities, and to foster in every manner possible student character and initiative.
Dr. Forrest Pogue, a former student and then a professor at Murray State and a distinguished historian, was helpful in writing or formulating the original Constitution.
Because of the outstanding efforts of students and faculty advisors, the 1937 Shield was dedicated to the Student Organization. In later years, the students changed the name to the Student Government. In 1968, the Constitution was rewritten and continues to serve as it has through the years as the effective voice of the students working in harmony with the administration and acting as coordinator of student- campus activities.
In the 60's, the Student Class Assembly consisting of the individual class officers, was made a facet of the Student Organization or the Student Government.
The Student Council is composed of the class representatives in addition to the President, the Vice President, the Secretary and the Treasurer.
Also, in 1966, a Judicial Board was formulated and approved by the Board of Regents and by the student body."
Woods, R. H. (1973). Murray State University: Fifty Years of Progress. Retrieved from University Libraries
Announcements
Interested in getting involved in SGA? Apply for a Senate Chair, Judicial Board, CAB, and vacant Senate positions today! Applications available in the Center for Student Involvement or by visiting Applications!
Letter from the SGA President