Murray State Legacy Program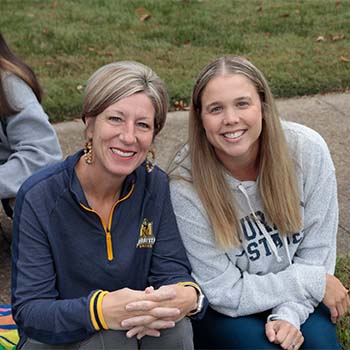 Family connections and traditions have long been part of the success of Murray State University. Our legacy students have the opportunity to carry on family traditions while creating their own legacy to pass on to the next generation.
What is a Legacy?
Murray State legacies are students that are descendants of Murray State graduates. This includes children, step-children, grandchildren and step-grandchildren. These students are eligible for exclusive programs and events. If you are an alumni make sure your legacy is registered.
Legacy Liaison
The Legacy Liaison Program provides a single point of contact for prospective legacy students throughout the admissions process. It's the alumni family's connection to Admissions, Office of Recruitment and Alumni Affairs.
Legacy Events
Exclusive events are scheduled throughout the year as well as seminars to help our alumni families navigate the admissions process.
Alumni Legacy Tuition Grant
Alumni know that students at Murray State University will receive a life-changing, high-impact, total college experience as they pursue success, and are supported throughout their journey by a special community that includes dedicated faculty and staff.
The Murray State Alumni Legacy Tuition Grant provides in-state tuition to eligible out-of-state undergraduate children and grandchildren of Murray State graduates.*
Contact
Office of Recruitment
Murray State University
* Discount, qualifications and program specifics are subject to change by approval of the Murray State Board of Regents.