Show Us How You Lovett
Murray State University, along with the College of Humanities and Fine Art has launched the "Show Us How You Lovett" fundraising campaign for the benefit of Lovett Auditorium and the Murray State community for which this historic building serves.
Add your name to a seat in Lovett Auditorium
From All Campus Sing and classes on the steps to Campus Lights and other onstage performances from the College of Humanities and Fine Arts, everyone has memories of Lovett Auditorium from their time at Murray State.
You have a once-in-a-lifetime opportunity to purchase naming rights to brand new seats within Lovett Auditorium's Trustees Hall, named after the Board of Trustees of the Murray State University Foundation, Inc., whose support helped make these renovations possible. A gift to the newly established fund for Lovett Auditorium includes a commemorative name-plate to be installed on the backrest of the new seat.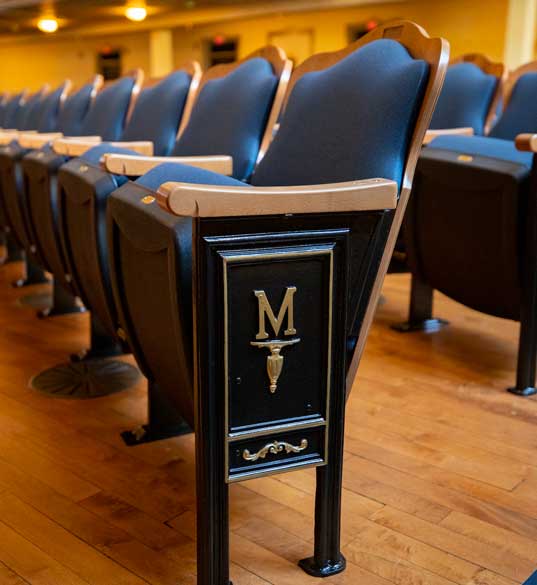 Donation levels
Choose a seat in Regular seating or choose one of the "Best Seats in the House." Regular seats are located in Section 1 (rows B-AA), Section 2 (rows H - AA), Section 3 (rows R - Z), Section 4 (rows H - AA), and Section 5 (rows B - AA).*
The "Best Seats in the House" are located in Section 2 (rows A - G), Section 3 (rows A - P), and Section 4 (rows A - G).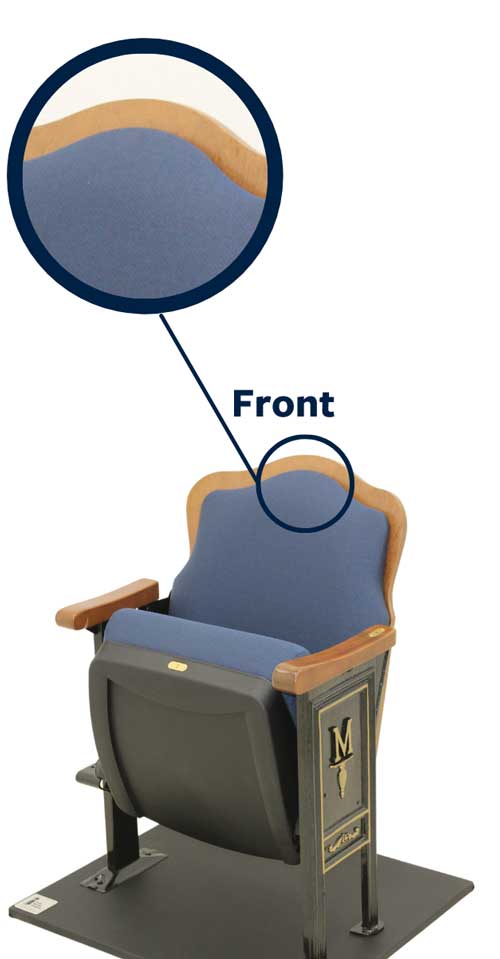 Price per seat
One seat in Regular seating
$500
Two seats in Regular seating
$800
One seat in "Best Seats in the House"
$1,500
One seat in regular AND One seat in "Best Seats in the House"
$2,000
Two seats in "Best Seats in the House"
$2,500
SEATING CHART - CLICK IMAGE FOR DETAILED VIEW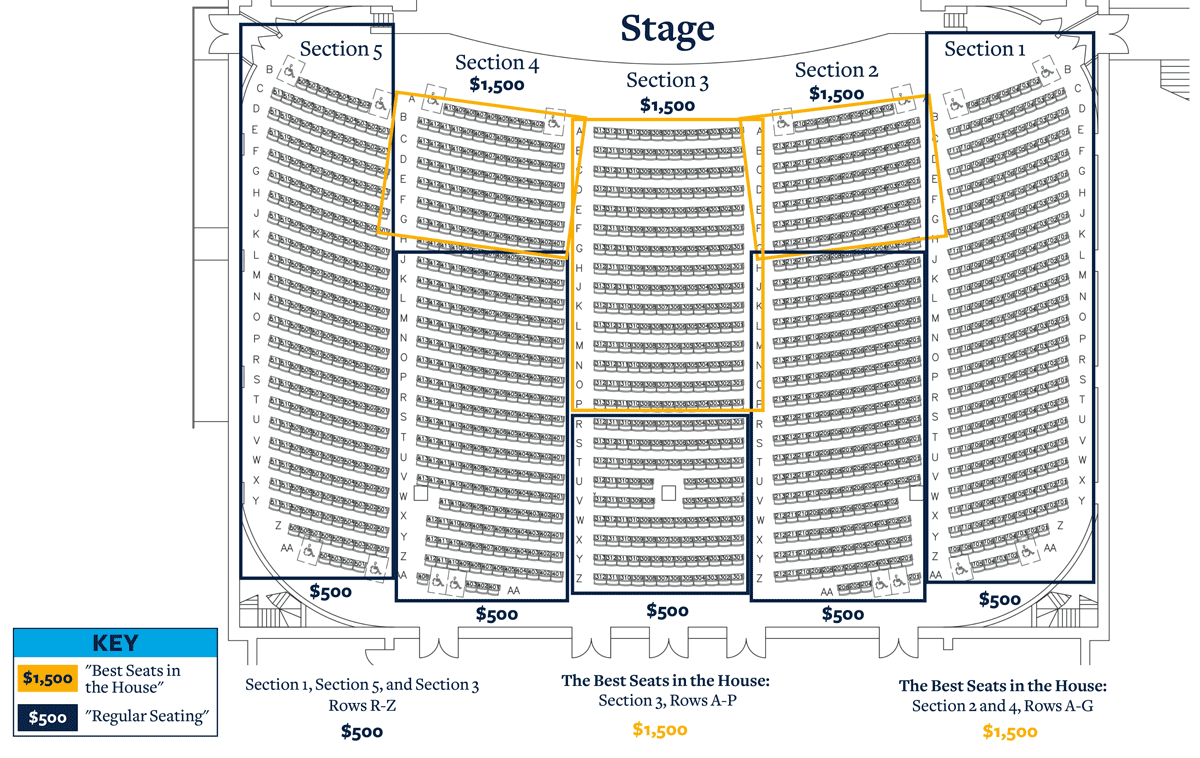 Lovett seating
New seats were installed during the renovation project. The new seats are larger and configured differently with three fewer rows in each section. Originally, the main hall contained 1,769 seats; with this new seating, the seating capacity was slightly reduced to 1,431. 244 of the cast-iron "M" emblems mounted on the original seats have been salvaged, refurbished and mounted onto the new seats.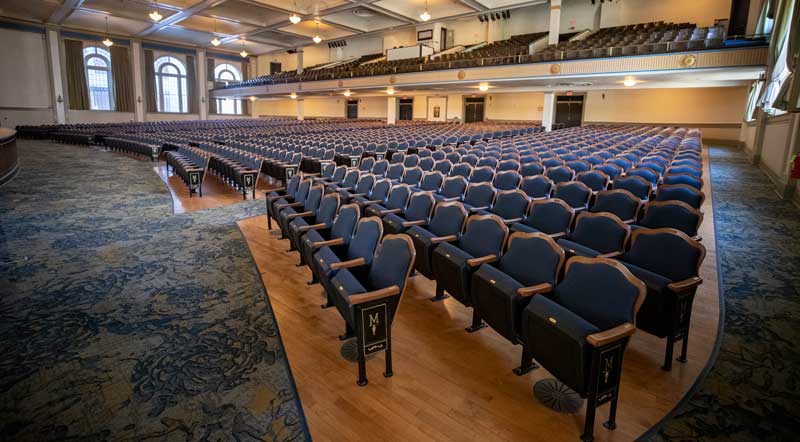 *Please note that this campaign is for seat naming rights only. All events held in Lovett Auditorium will continue to be first-come, first-served unless otherwise noted. Purchasing naming rights for a seat will not guarantee that seat for events held at Lovett Auditorium when the building reopens. Your named seat may or may not be available for you for events. Seating is determined by the group organizing each event and is usually a first-come first served basis. For all others, please arrive early and claim your seats prior to the start of an event.
Contact us
If you have questions or would like to learn more about the campaign, please contact us.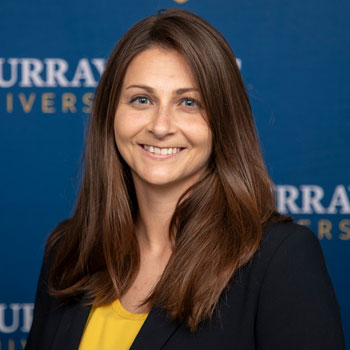 Kala Allen-Dunn
Director of Development for the College of Humanities and Fine Arts
Development