Management, Marketing and Business Administration

Opportunities for Management Graduates
Students who study management at Murray State University have some very interesting career options. Some will become managers or supervisors in their first job after graduation. Some will decide to pursue opportunities in non-managerial positions. Many will start out in non-managerial jobs and eventually move into positions of managerial responsibility.
Although most business graduates from the management area do not become managers right after college, some do. This is especially true in organizations willing to provide new-hires with training in how to manage at that organization.
Some students graduating with an area in management decide not to pursue a career in management at all. Instead, these graduates use their knowledge of management as a way to better understand how organizations operate. This understanding allows them to function more effectively regardless of the type of job they might seek.
Perhaps most management area graduates will begin their careers in non-managerial positions and assume managerial responsibilities as they advance in their chosen organization. The intent here is to find a challenging position in an attractive organization, and then to use that (and perhaps other positions) to prove one's ability to manage and lead.
Among the most attractive career options in the management field are:
Human Resource Manager

Benefits Manager

Compensation Manager

Training and Development Manager

Human Resource Recruiter

Labor Relations Specialist

General Manager

Operations Research Analyst

Production Planner
Opportunities for Marketing Graduates
Marketing is a fascinating field. Students interested in a challenging career will find that it offers many opportunities that are hard to equal elsewhere. College students who have studied marketing provide a fresh source of talent for major corporations as well as smaller organizations.
Marketing offers some of the best opportunities to gain depth and breadth of experience throughout one's career and as a result offers excellent job mobility.
Marketing employment can thus be found in a variety of organizations: manufacturing firms, nonprofit organizations, distributive enterprises such as retailers and wholesalers, service suppliers, and research agencies.
Among the attractive career options in marketing are:
Product and Brand Management

Sales and Sales Management

Retail Management

Marketing Research

Advertising

Distribution/Logistics Manager

International Marketing
Opportunities in Business Administration
Business administration is a flexible area of study, affording students expertise in a variety of business fields via business elective courses or a minor in another study area. The programs prepare the student for positions in middle- and upper-level management where knowledge of many fields is a necessity for advancement. The varied background offered by the business administration program is also helpful to students who wish to begin their own businesses. From a "Mom and Pop" grocery store to a multi-national corporation, students with an emphasis in business administration from Murray State will be prepared for whatever their future holds.
Opportunities in Logistics and Supply Chain Management
As one of the nation's fastest growing fields, logistics and supply chain-related jobs will be plentiful. As a supply chain management professional, you may be responsible for coordinating a wide variety of activities that have a significant influence on business success, including production, purchasing, warehousing, distribution or financial forecasting. Additional responsibilities may include identifying opportunities for streamlining activities and directing the movement, storage, and processing of inventory. Job titles within the logistics and supply chain management domain include the following:
Supply Chain Manager

Purchasing Manager

Transportation Manager

Operations Manager

Logistics Manager

Logistics Analyst
Contact Us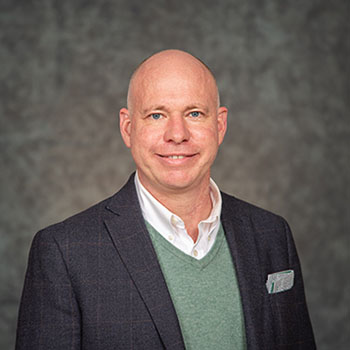 Heath Keller
Chair
Management, Marketing and Business Administration

Visit us on Facebook!