Photos and Videos
The photos and videos (see YouTube channel) shown on this page have been taken by Dr. Oliver Beckers. Please ask for permission to use images or videos.
View Photos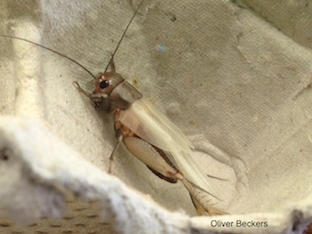 Gryllus rubens, freshly molted.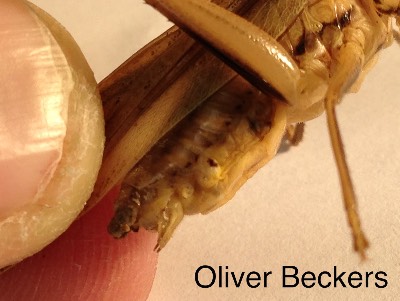 'Breathing tube' of Ormia lineifrons larva breaks through abdominal wall (dark area in middle of abdomen)
Ormia lineifrons larva emerges from host, N. triops.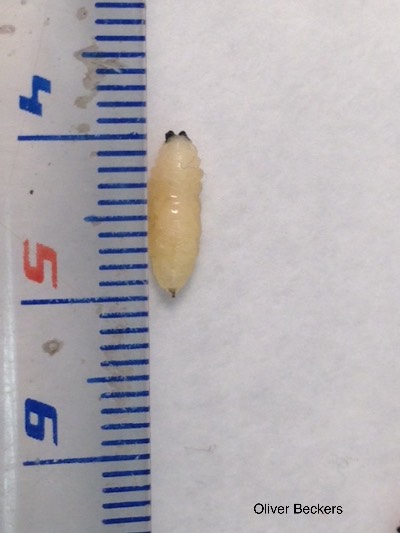 Ormia lineifrons larva minutes after emergence from host.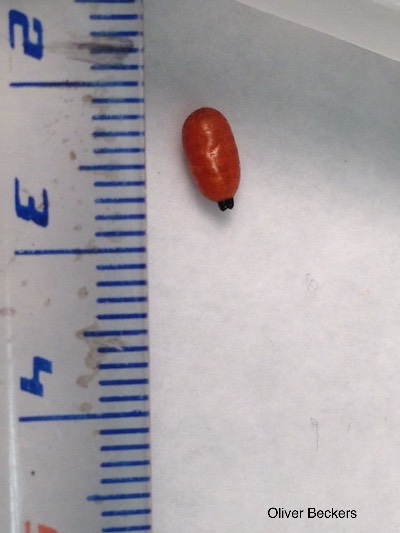 Ormia lineifrons larva pupating.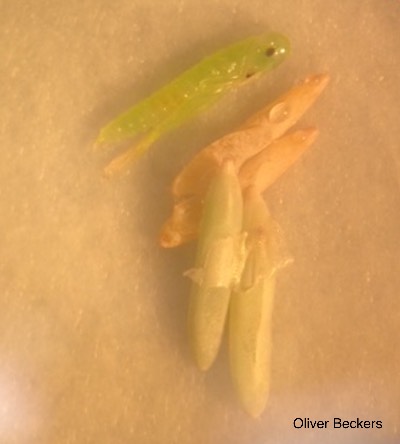 Neoconocephalus triops nymph emerging from egg.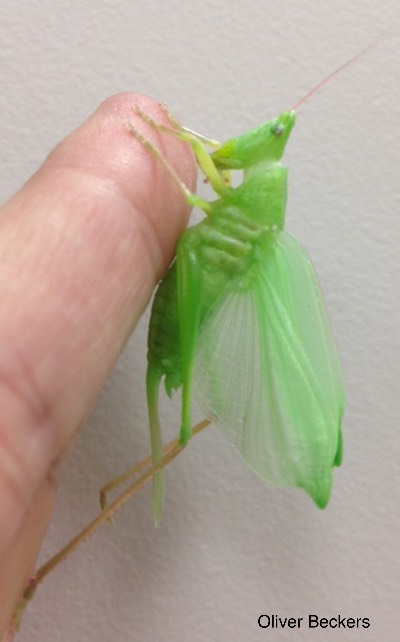 Neoconocephalus triops female adult molt.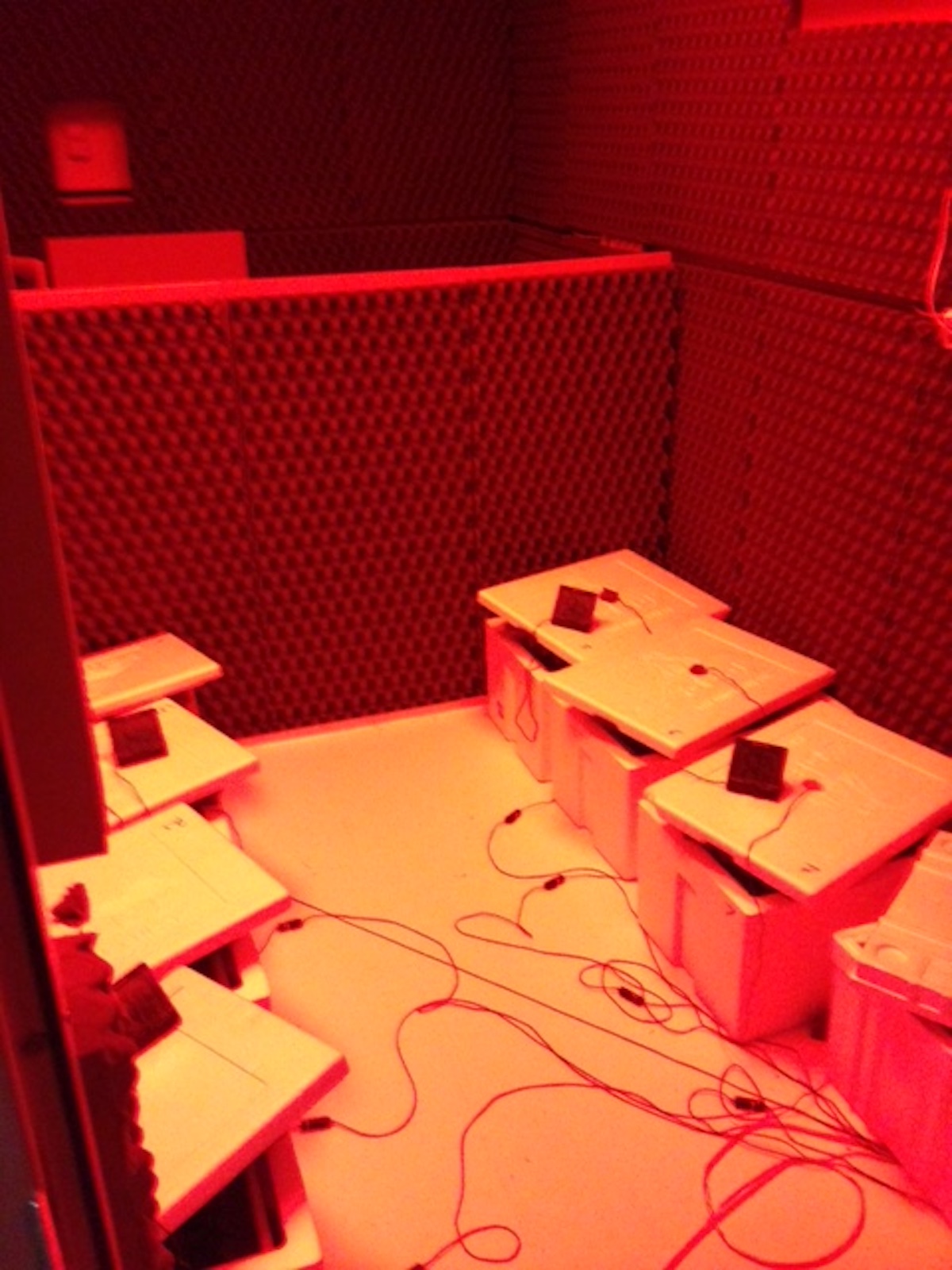 Recording boxes inside semi-anechoic chamber.