College to Career Experience
The College to Career Experience is a career transition prep program for individuals with intellectual disabilities. We provide support services needed to help each student's individual needs to succeed in a college setting. Because of our attention to each student, spots are limited in this program.
CCE is best suited for individuals who are seeking to gain independence and to learn skills at Murray State that can be used in future job fields. The college experience can be extra challenging for individuals who need higher levels of day-to-day support; like using their email, arranging their own transportation, or communicating their needs. If you, or someone you know, is still in high school and considering attending Murray State, now is a great time to begin practicing those skills. Our CCE coordinator is happy to discuss more details about helpful independence skills to have before attending university.
Fill out the application and send it to the CCE Coordinator. The best time to begin this process is 6-12 months before your intended start date at MSU. This gives you plenty of time to learn about the program, ask questions, and make sure it is a good fit for your future goals. On your application, share any details you feel are relevant and we'll be happy to contact you to discuss the program further.
Once you apply and interview with the CCE Coordinator, they will recommend either a plan for additional skills to work on before reapplying, other programs that may better fit your goals, or an application to become a MSU student. Once you apply, the CCE Coordinator will become your academic advisor- the person who will help you choose the classes that best fit your future goals and your current schedule. Once you are registered for classes, you'll complete the FAFSA, disability accommodation information, parking permits, and other needed items before classes begin. You'll take a campus tour to see where your classes are. The CCE Coordinator will recruit peer mentors to help you during your time at MSU and will be there every step of the way.
Most CCE students take two classes at a time for two years; which is 6 credit/non-credit courses a semester. Three of your semesters will also include an internship, where you'll gain hands-on skills to prepare you for the job force after graduation. You're encouraged to join clubs, attend campus events, and soak up college living. CCE does not provide support services for independent living, meals, transportation, housing, or other non-academic areas of college life. Most CCE students are successful when commuting to campus and have a great support system at home. Having a Vocational Rehabilitation Counselor can help CCE students transition into a job after college.
CCE students are paired with peer mentors throughout their time at Murray State. These mentors support students in the classroom and outside of the classroom. Peer mentors are not just mentors, but friends to the CCE student. Even though it is a mentor/mentee relationship, both parties learn from one another, creating more of an equitable partnership than a traditional mentor/mentee relationship. Peer mentoring is about developing meaningful relationships that benefit all those involved and should be a two-way street.
What do Students Earn?
Students who satisfactorily complete the program requirements will receive the CCE Certificate of Accomplishment and will be able to walk in the graduation ceremony.
Requirements for the CCE Certificate include:
24 Hours of college course work

A minimum of three supervised internships related to career goals

A Student Portfolio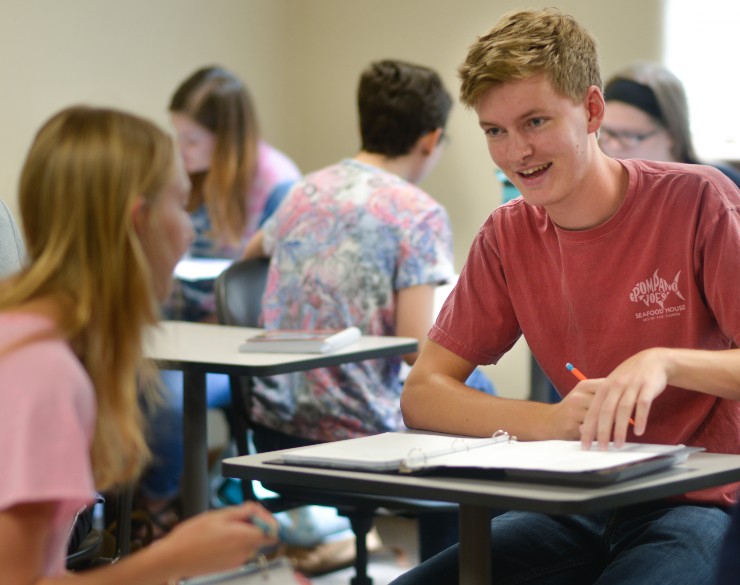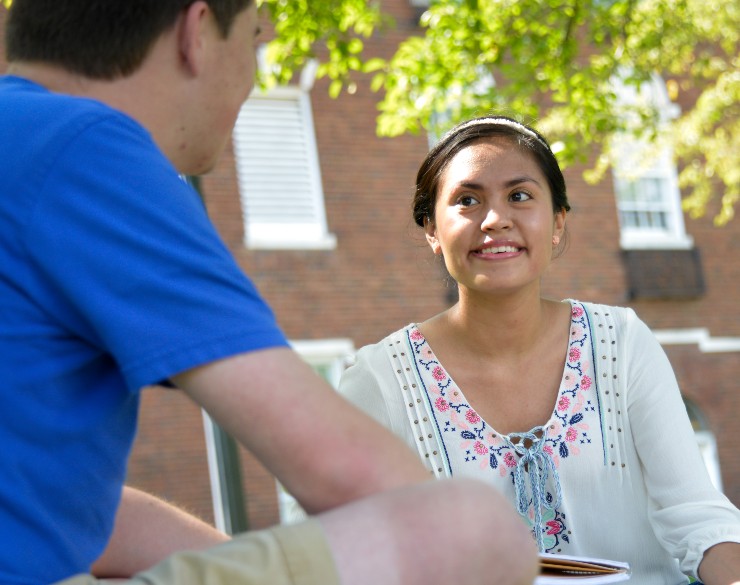 What will Students Gain?
Job Preparedness: Students who complete the CCE program are better prepared for the world of work having gained job seeking skills, work etiquette, problem solving and organizational skills, and skills specific to their chosen specialty.

Socialization: Through participating in a fully inclusive college experience, successful students will gain interpersonal skills that will benefit them both vocationally and socially.

Self-Esteem and Self-Advocacy: As the students progress through the program, they will become increasingly independent in the college setting and in other aspects of life.
"I loved attending Murray State as a CCE student. I enjoyed taking classes and making friends. I learned a lot and especially liked my Non-Profit Leadership classes. It was a great experience! Go Racers!"
Colin Poyner
2020, CCE Student
Contact Us
Jax Richardson
Coordinator, College to Career Experience
Center for Adult and Regional Education
210 IT, Murray State University, Murray, KY 42071
If you have any questions, don't hesitate to contact Jax. She will be more than happy to speak with prospective students, family, and friends any time of year.