Hart College
At Hart College we foster a welcoming community that embraces diversity, promotes excellence, and inspires competitive spirit. We strive to keep students involved in our home within a home so members become "Faithful in Hart."
Through activity participation, students get to work with faculty and administrators to help shape social and academic programming. We support philanthropic and volunteer programs that put students in contact with the community beyond the University. We commit to nurturing the development of self-sufficient, responsible freshmen so they may have a successful college experience ending with graduation.
The mission of the Murray State Residential College System is to provide engaging living-learning communities for the Murray State resident and commuter students. This is helped by the participation of faculty and professional staff. We promote student retention by providing living-learning communities which foster student involvement, competition, leadership development, and service... all while encouraging an appreciation for diversity and individual differences. In essence, we are building community through Diversity, Retention, Involvement, Leadership, and Learning.
Hart Community Statement from RCC President, Marie Young: "Hart College is more than just some building that students live in for a few years. It is a place that students get to call home. Hart provides a welcoming atmosphere that turns no one down, while also providing opportunities for leadership and community."
Crest, Mascot and Colors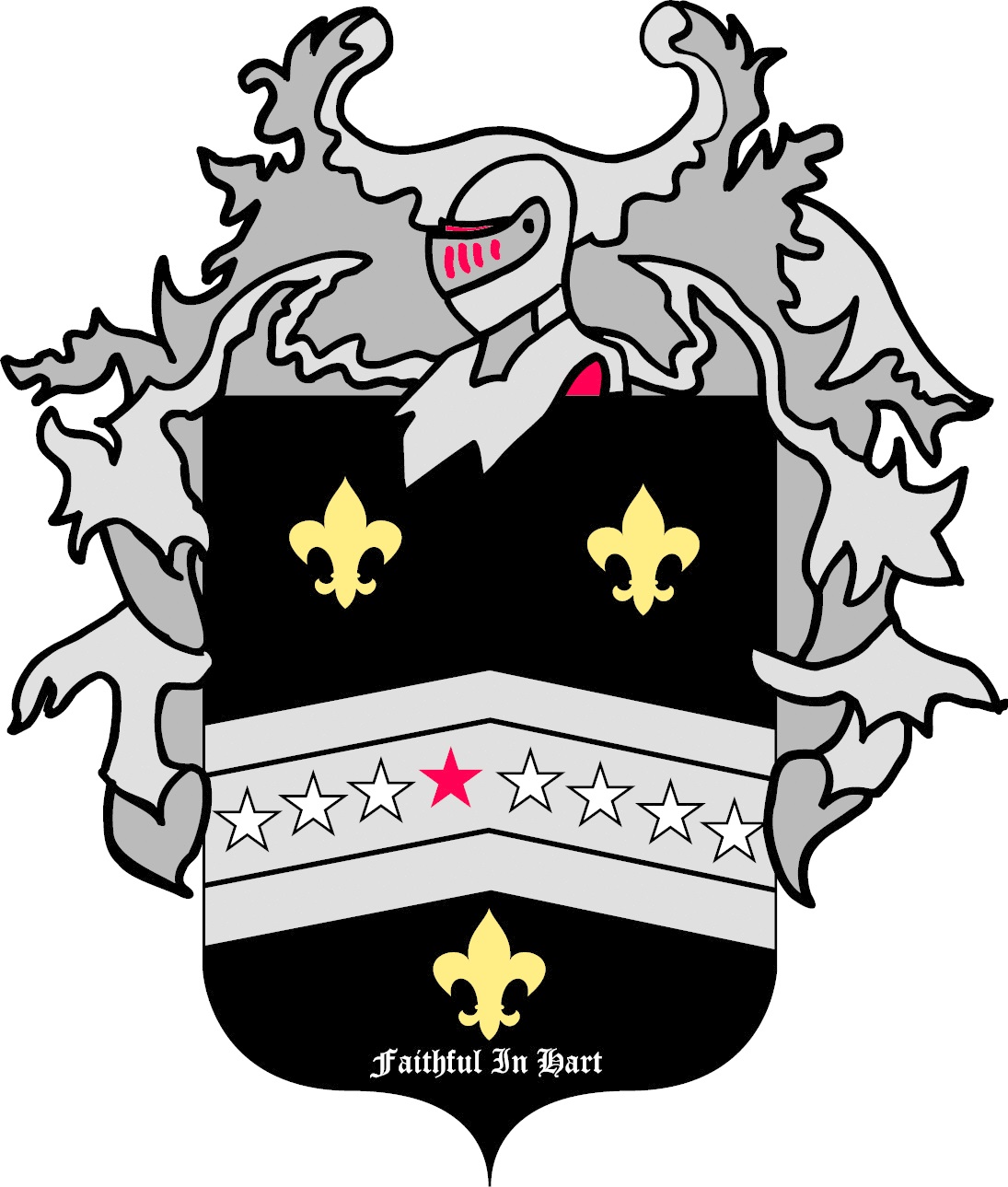 The Hart College crest has three fleur-de-lis which represent hope, effort and achievement. It has a red star which represents Hart among the eight residential colleges. The Hart motto, "Faithful in Hart," encourages members to make a commitment to the Hart community and a general sense of integrity in our lives. The Hart College colors are black, gray, red and yellow, and the mascot is the Raven.
Traditions and Annual Events
Hart offers many different activities and experiences for a wide variety of interests. Members get to know new friends through Hart's annual Super Bowl Watch Party, Intramural sports program as well as "Party Harty," an end-of-the-year event where students are afforded the opportunity to de-stress with other students, faculty and staff before taking final exams. Other activities that further facilitate community within the college are programs, such as "Ice Breakers and Ice Cream" where students engage in fun ice breaker activities while enjoying delicious ice cream, and "Colorful Imagination" where students envision, paint and share not only their goals for the semester, but also their aspirations for the future as well as "Leave your Mark on Hart," where students have the opportunity to contribute to Hart's Brick painting tradition, leaving their mark on Hart with individualized art work painted on bricks situated in perpetuity in front of Hart College for all to enjoy and "Chillin' out with the College Head," where students get to know their college head better in a comfortable, inviting atmosphere over a bowl of chili. These are just a few of the community-building activities that Hart offers its students. These activities balance with Hart's tradition of academic success. This success is represented by a vigorous Academic Team, dedicated faculty and staff as well as a thriving Literature Club.
The Residence Hall
Visit Hart Residence Hall page for more information about living in Hart.
Hall Facts
Approximately 534 Residents

7 Floors

A computer lab is located on the public ground floor, separate from the residential area.

Also includes a kitchenette, TV lounge, rec room and laundry rooms.
Room Facts
Desk: 42"w x 24"d x 30"h

Sink area includes mirror/medicine cabinet, vanity and lower cabinet storage

Closet: 24"d and includes hanger bar, drawers and shelving

Bookshelves and bulletin boards above desks
Security
The front desk is manned 24/7. All residents must show their Murray State ID to enter. Guests are welcome, but must be checked in by a resident and leave a form of ID with the front desk.
College Government
For more information about Hart College student life and its RCC, visit the leadership page.
History
In 1996, Murray State became the first public university in the U.S. to install a residential college system based on the historic traditions of those at Oxford and Cambridge in England. Hart College is named after George S. Hart, a Murray civic leader and former member of the Murray State Board of Regents. As part of the residential college system, we are more than a dormitory or a place to live. We are a community of members–resident students, commuter students, faculty and staff participating in activities and programs and sharing a common feeling of college identity and pride.
Connect with us!
Hart College
Residential College
Murray State University
4000 Hart College, Murray, KY 42071