Contact Veteran & Military Student Success
Contact Us
Veteran and Military Student Success
Murray State University
456 Blackburn Science Building, Murray, KY 42071
Office Hours: 8:00 am - 4:30 pm
Additional Numbers: 270.809.3754 or 270.809.4677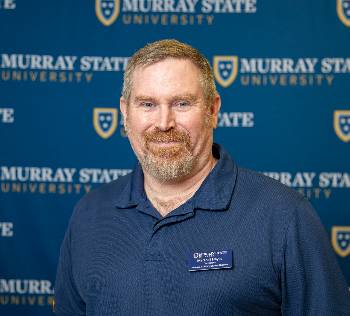 Marshall Hayes
Coordinator
Marshall is a U.S. Army and Special Operations veteran. Following more than two decades in military and federal service he embarked on a new academic mission which resulted in the completion of a Bachelor's Degree in organizational management and a Master's Degree in social work. Marshall's end goal since leaving government service has been to continue serving the military and veteran communities. Marshall is a parent of four sons. Three of them are military-affiliated and continue a proud tradition of service to this fine nation. Marshall is married to an MSU alumnus, a local business owner, and a highly regarded artist.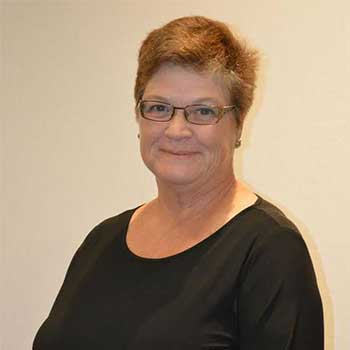 Colleen Anderson
School Certifying Official
Colleen Anderson is the School Certifying Official (SCO) for Murray State University. As the SCO, she submits enrollment certification to the Department of Veteran Affairs for all students using Veteran Affairs benefits. These benefits include: Chapter 33 (Post 9/11 GI Bill), Chapter 30 (Active Duty GI Bill), MGIB Selected Reserve (1606), Chapter 35 (Survivors' and Dependents' Educational Assistance Program) and Fry Scholarship. Ms. Anderson received her B.S. in Physical Education (1986) and her M.S. in Human Development & Leadership (2017), both from Murray State University. Colleen is originally from Ridgway, Illinois and enjoys reading, playing games, watching movies, and working outside. She is a widow with three children and three grandchildren. She was a Camp Director for 23 years before coming to Murray State University in 2009. Every October, she becomes someone different when she portrays different characters at Talon Falls Scream Park! Her favorite thing about the VMSS is the people and assisting with benefits and education! For the past 13 years, she has worked at MSU in the Educational Studies, Leadership, and Counseling Department as an Administrative Assistant I, Career Services Department as an Administrative Assistance II, and now Veteran & Military Student Success. She enjoys donating her time giving back to the Murray community in various ways, attending church events, travel and very proud to be a Racer!