Murray State University first-generation students recognized at 3rd annual celebration
By Jennifer Cline | Nov 10, 2021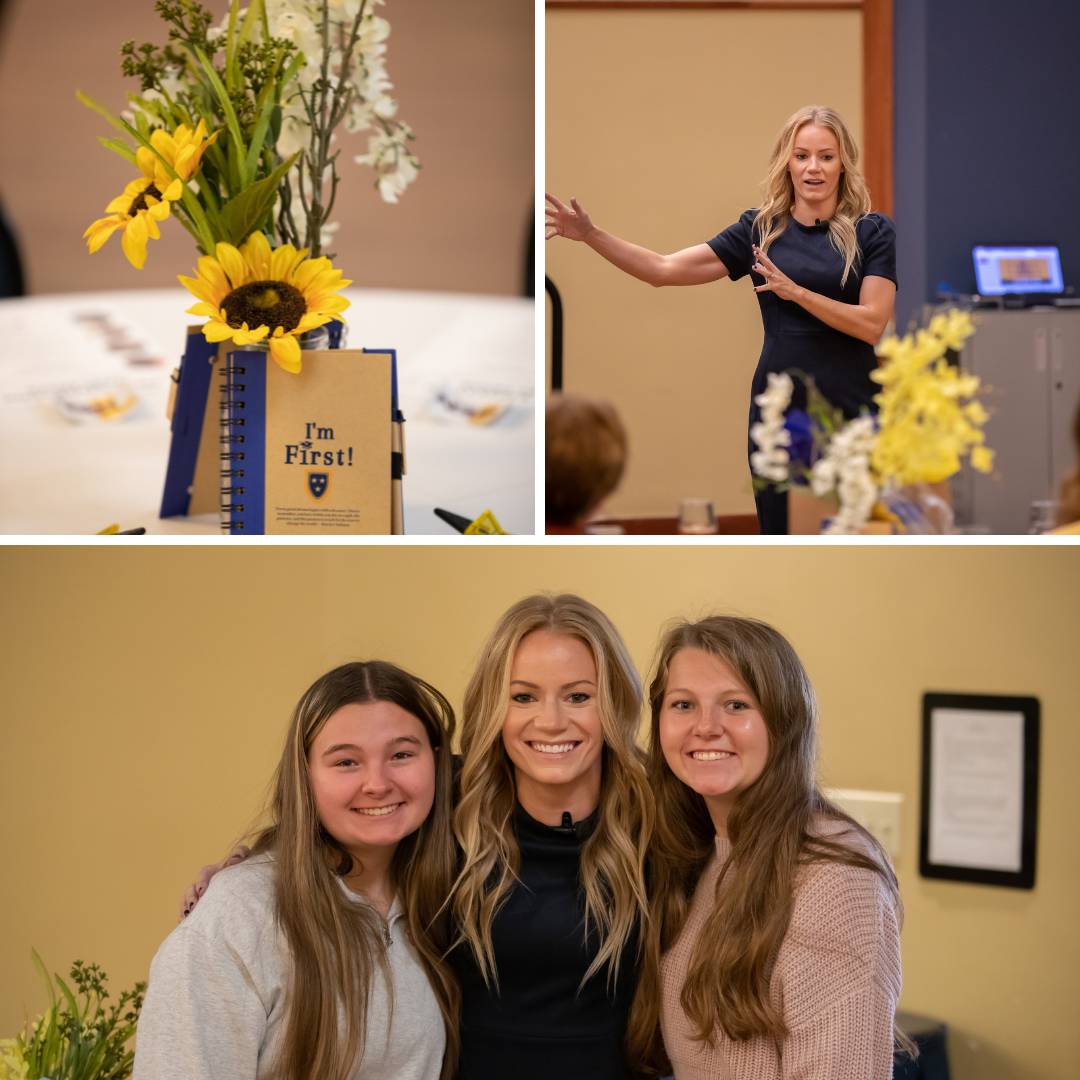 MURRAY, Ky. — Murray State University welcomed alumna Alyson Van Hooser to campus on Nov. 4 as the keynote speaker for the 3rd Annual First-Generation Celebration.
Based on its most recent data, Murray State's undergraduate population is comprised of 44% first-generation students.
Also recognized at the event were Travis ('11) and Kelly ('11) Taylor who have established the first first-generation scholarship at Murray State. The Travis and Kelly Taylor First-Generation Student Scholarship will be awarded for the first time in the 2022-23 academic year.
"First-generation students are a significant part of our student enrollment and it is important that we recognize and celebrate these students," says vice president of student affairs and enrollment management, Dr. Don Robertson. "It is meaningful for both the student and their family. As a first-generation college student myself, I know the importance of providing resources and services to the student and the family. It is appropriate and important to celebrate the success of our first-generation students and the contributions they make to our campus."
According to firstgen.naspa.org, Nov. 8 was selected as the date for the annual National First-Generation College Celebration to honor the anniversary of the signing of the Higher Education Act of 1965. The Higher Education Act (HEA) emerged from President Lyndon B. Johnson's War on Poverty. Much like other hallmark legislation of that era, such as the Civil Rights Act of 1964 and the Voting Rights Act of 1965, HEA was intended to help level a playing field that for too long had been weighed against Americans from minority and low-income backgrounds.
To view a video of the First-Generation celebration visit www.youtube.com/watch?v=VhaONNLM_wc.