Murray State University history student completes congressional internship in Washington, D.C.
Murray State University history student completes congressional internship in Washington, D.C.
By Shawn Touney | Aug 24, 2021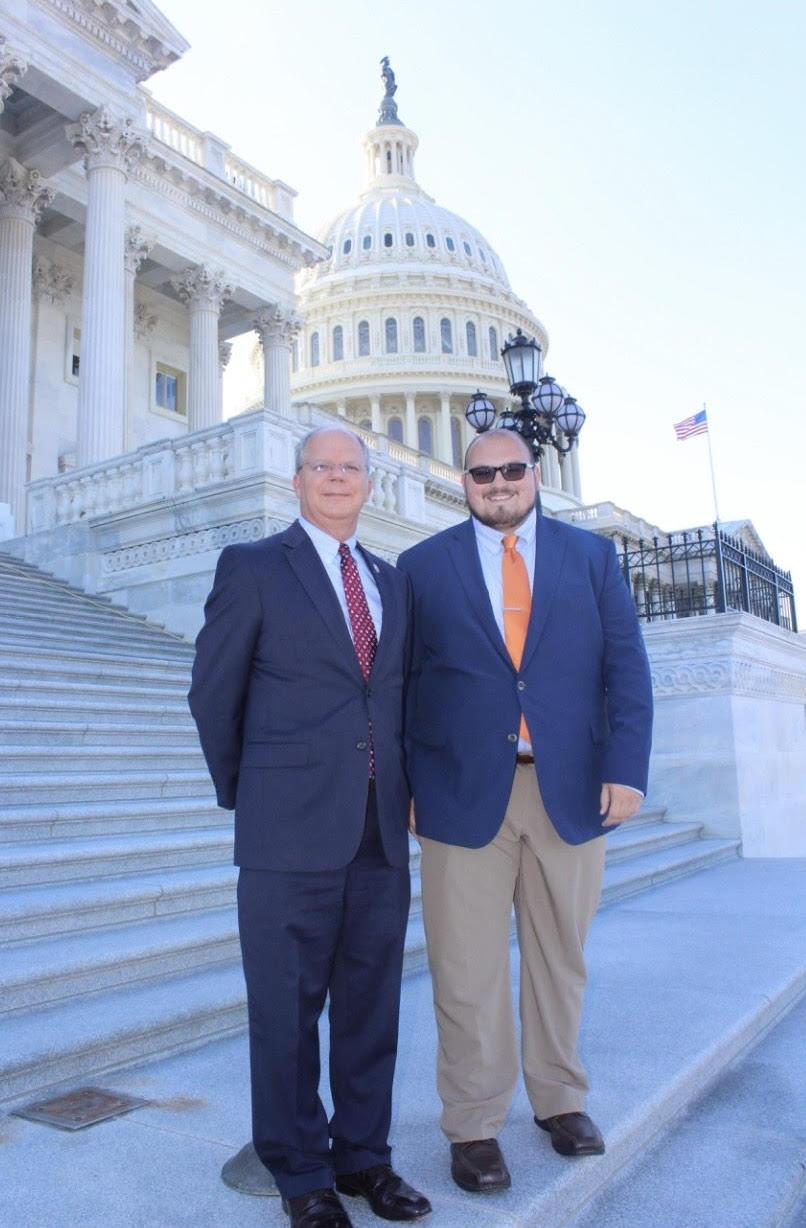 MURRAY, Ky. — Nathaniel Humphrey, a senior history major from Owensboro, Kentucky, completed a six-week internship this summer in the office of United States Congressman Brett Guthrie in Washington, D.C.
Guthrie represents Kentucky's Second District, which includes 21 counties stretching from Owensboro through Fort Knox, eastward toward Danville and southward to Bowling Green. While responsibilities varied by office, primary duties with the internship included providing constituent services to callers, assisting staff with research, attending hearings and briefings, and performing administrative duties. Interns had the opportunity to participate firsthand in the functions of the federal government, gaining valuable experience not learned in the classroom. Intern projects varied in size and scope, and ranged from legislation to press to constituent services.
"I enjoyed working with the constituents of Kentucky's Second District," said Humphrey. "This is a district I was born and raised in, so it felt amazing to be able to work with people and areas that I was familiar with. I worked first hand with correspondence with letters and phone calls from constituents. I also enjoyed working on the Hill everyday, as it was very common for me to walk through the Capitol for some of my projects."
Humphrey said that adjustments to the internship responsibilities had to be made due to the pandemic, but not in a way that limited the experience.
"Because of Covid, some of my usual tasks such as giving tours of the Capitol were not able to happen, so instead I was trusted with more hands-on projects within the office that wouldn't be normally given to interns. This made my internship different and unique," said Humphrey.
Humphrey's love of history began in high school, and he believes his work as a history major at Murray State has prepared him for life after graduation.
"I knew that this major would be based largely on my own interests and imagination when conducting research projects, and would help develop key skills that I would need in the workforce such as critical thinking and a historical self-consciousness," said Humphrey. "The history major has let me really learn about topics such as Kentucky history, as it is something I have an interest in. I also enjoy how dedicated the history faculty are. They care about their students and want to see us succeed, so they do anything and everything in their power to help us."
Humphrey is on track to graduate this year and attend law school in the fall of 2022, and his internship will be one of the highlights of his time at Murray State.
"Overall it was an amazing experience, and one I would recommend to anyone interested in how the legislative process works on the national level," said Humphrey.
"Murray State University is very grateful to Congressman Guthrie and all of our federal delegation members for providing our students with these wonderful opportunities. The experience that Nate gained throughout his time in the Congressman's Office will undoubtedly serve him well in the years to come," said Murray State President Dr. Bob Jackson.