A Racer's Journey: Dibash 'Minus' Acharya pursues college dreams 8,000 miles from native Nepal
By Dibash "Minus" Acharya | May 19, 2020
Editor's note: this is a first-person account written by Dibash "Minus" Acharya, an occupational safety and health student at Murray State University who traveled nearly 8,000 miles from his home country of Nepal to attend college in the United States. After growing up in a country embroiled in civil war and living three months displaced in a camp following the aftermath of the tragic April 2015 Gorkha earthquake that left more than 9,000 dead, Minus made it his mission to attend Murray State. This is his story.
On Aug. 8, 2016 in the Tribhuvan International Airport of Nepal, I had one of the defining moments of my life. I was about to leave my family, friends and country at the age of 17 to come to Murray State University. But my story is different than many others who choose to become a Racer. In this story, I will be explaining how a guy from one of the poorest parts of the poorest country Nepal, has been living his college life 7,914 miles away from his home.
My name is Dibash Acharya. People call me Minus, a nickname I've had since I started college. I was always an active student both in my high school and here, always involving myself in sports, volunteering activities and social events.
When that massive earthquake happened in Nepal, I lived in a victim camp for three months, where I got an opportunity to serve as camp coordinator at the age of 16. One of the bright moments of that was when I got to see Jackie Chan in front of me when he came to distribute goods in our camp.
After high school, it became my dream to think big and achieve big in life. I come from a middle class family; My dad's dream was to send me to a good college in Nepal. But my mission was different; I wanted to study in the United States. Of course, my dad was shocked when I told him, because it would be almost impossible to afford such a huge amount of expenses to send his son this far, both financially and emotionally.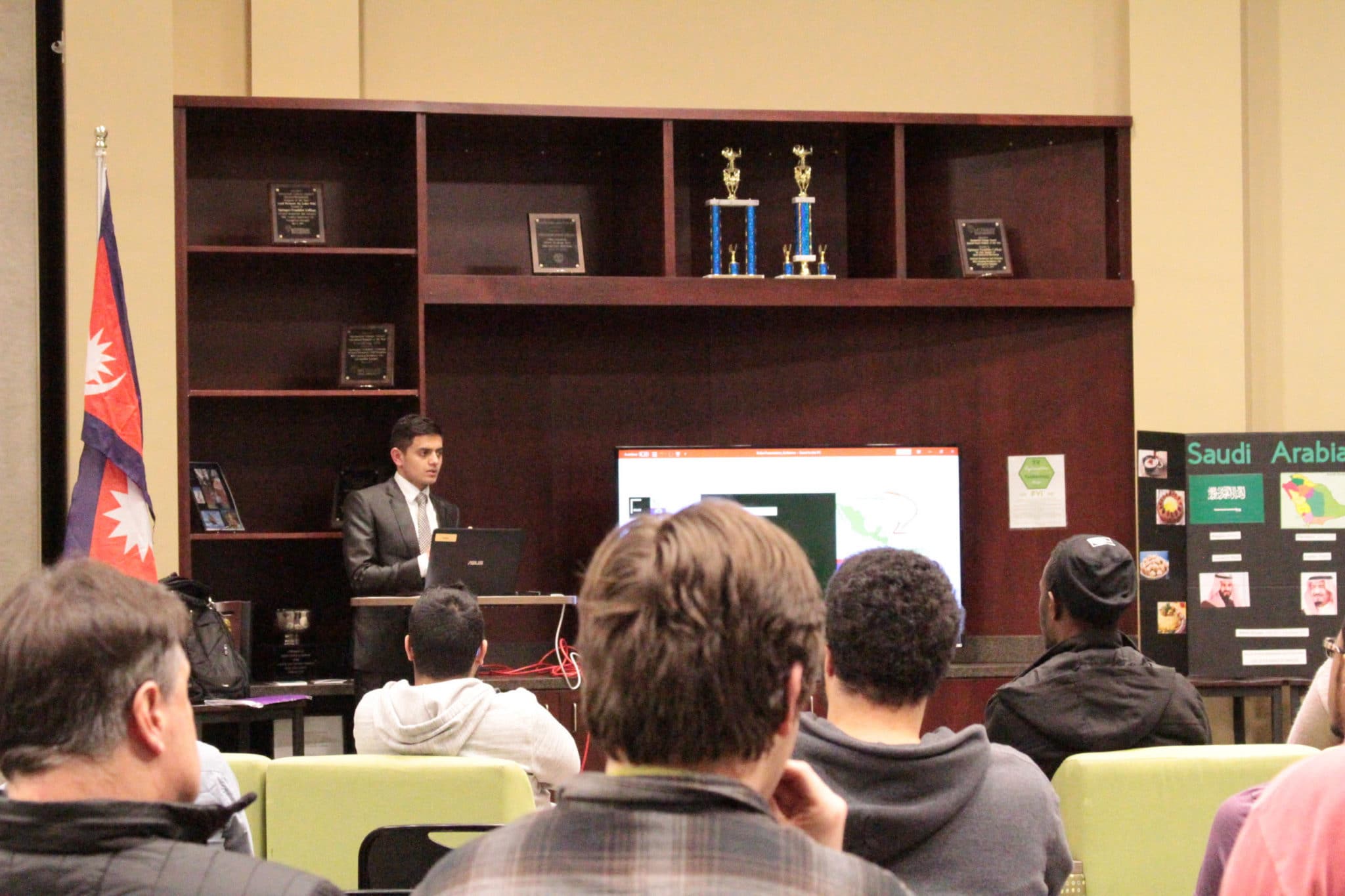 On the day I left Nepal, my dad gave me $10,000, all that he could afford. That sounds like a lot, but my first semester fee was $14,000. Thinking about 8 semesters' tuition fees was very difficult and scary. Still, I had no option than to accept the challenge and live my life onward. I had my farewell and stepped on the plane and began this journey. The plane ride was incredible; I remember asking my flight attendant about different kinds of drinks and foods in the states. It took me more than 35 hours to arrive. On Aug. 10, 2016, I stepped in Murray State University with lots of doubt, because the things that I saw on my way from Nashville to Murray were exactly opposite to what I had seen in Tom Cruise movies — big cities, big buildings, rich people, and shining roads — but not the cornfields, trees and people riding carts next to the road. But life must move on, and I accepted the challenge.
From my first semester making up that $4,000, I have survived my college years supporting myself while staying active on campus. From washing dishes in a restaurant, working till 6 o'clock in the morning, living a month on only $12.50, changing apartments probably five times in one semester, crashing in friends' couches to winning excellent student leader award, becoming an international student ambassador of Murray State and becoming an inspiration to upcoming Racers. I have been on the Dean's List several times. I love the way life has taken me through different problems and pushing to take another step.
On every summer and winter vacation, I have visited big cities without any source of income, but with the hope of finding a job. This is where I have seen the living in faith and God's power. I've asked strangers if I can help them in their house or their business, washing dishes to cleaning houses to earn some money. I have slept on couches after couches, always looking or trying to find a way to earn money so that I can collect and pay my tuition fees for next semester.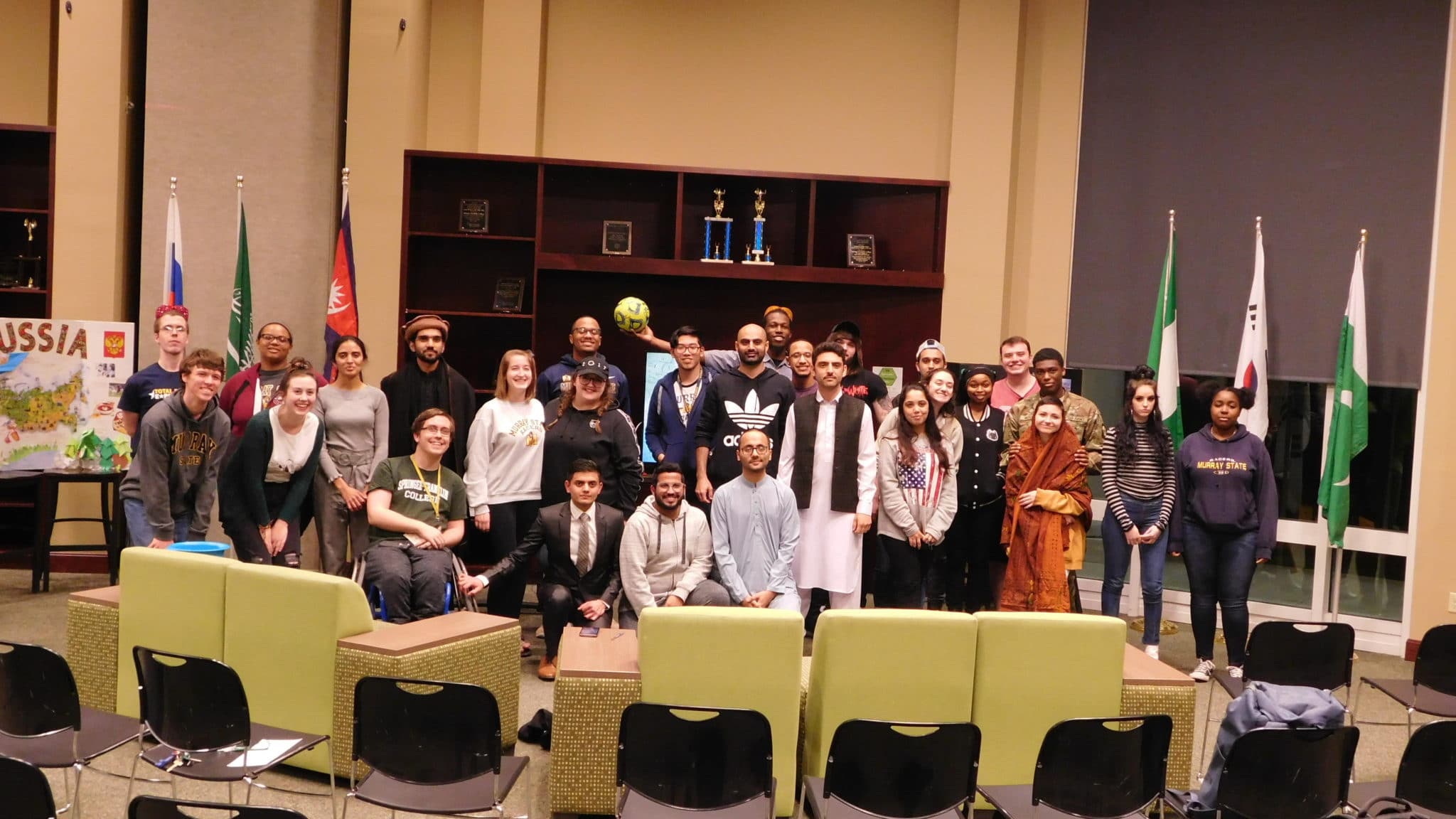 It was fall 2019 where I didn't have a place to live and I was sleeping in my friend's house. But my desire to give back to my college was more alive than ever, and I was able to do a cultural exchange program in my residential college. I was also able to give something back to the community by conducting an event in the Murray-Calloway County Senior Citizens Center to share international culture with senior citizens in the area. I am currently serving as vice president of the International Student Organization at Murray State.
A few months ago, I borrowed some money and went back home to see my parents. It had been years since I had seen them. I got to spend some time with my parents. It was hard to leave a proud dad and emotional mom, but I needed to move on till I can see them again. They are still living in a mud house, watching and waiting for their youngest son to become successful. I am the youngest, below five big brothers and sisters. One of the biggest lessons my dad taught me is "As a human, we should never only think of survival, but to inspire others by the way we live and how we do things."
My goal is to inspire as many students as I can. My journey has been amazing with the help of my Racer family on campus. New people, new places, new languages and new cultures were barriers before, but my faith has brought me this far. If you are scared to make that leap of faith, please never forget there will always be a bright light at the end of the tunnel. And always continue to inspire rather than just survive.