Murray State University Nonprofit Leadership Studies Alumna Abby Hyman speaks out about her enriching Racer experience
By Kaitlyn Black | Feb 25, 2021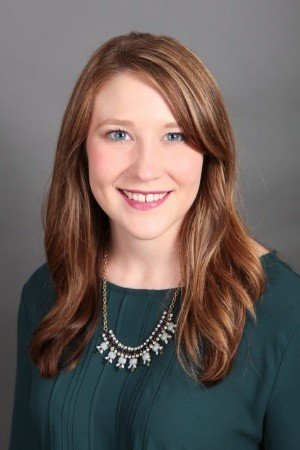 MURRAY, Ky. — Murray State University's Nonprofit Leadership Studies (NLS) graduates have been asked to reflect on their career journeys, the impact of their work, and their aspirations for the future. A series of very interesting stories have emerged. The stories are presented with the title "Your Story and Impact" and introduce the reader to amazing nonprofit sector leaders who are pursuing their commitments to making the world a better place for us all.
In part eight, we have the chance to check in with Abby Siegel Hyman as her career and family life continue in very exciting and dynamic ways. Abby graduated with her Bachelors of Arts in Nonprofit Leadership Studies with a minor in Organizational Communication and a Bachelors of Arts in Public Relations in 2017. Upon graduation, she attended Vanderbilt University, receiving her Masters of Education in Community Development and Action in 2019 and her Master of Theology in 2020. Since leaving Murray State, Abby has been actively engaged in a range of dynamic internship experiences and communications projects. Along this journey she has found opportunities to realize her calling through an ongoing relationship with the grantmaking foundation, The Healing Trust, in Nashville, Tennessee, where she is employed today. It was very inspiring to catch up with Abby.
Long: How did the NLS Program help guide, inspire, and support you?
Hyman: The professors in the Nonprofit Leadership Studies program made my experience rich. One of them convinced my dad and me that the Nonprofit Leadership Studies program was a great career fit when I came on a college tour while in high school. I am so glad he did!
My professors in the NLS program have been the guides for me in this work. They have believed in me, saw a light I didn't see in myself, and pushed me to develop into the change agent I am becoming. I remember your course on leadership development being the start of a paradigm shift for me around leadership and how to love people well. I've taken a leadership course at Vanderbilt, and I have to say, it didn't compare to the level of wisdom and vulnerability brought to your course. It taught me not only about leadership in the nonprofit sector, but more importantly, how to be in the world. This is a lesson we all need to learn.
I also am particularly thankful for Dr. Peter Weber, my honors thesis adviser. He prepared me for success in graduate school, and although difficult at the time, the way he challenged me with his thoughtful critiques and red pen on my thesis drafts grew my confidence. I stepped into my graduate studies sure I could accomplish this next big hurdle because of the way he prepared me.
I owe it to the Organizational Communication and PR studies when it comes to the tangible skills I use every day in my work. There were so many presentations, papers, and group projects that I now see incredible value, as I often find myself facilitating groups, collaborating with community leaders, and creating graphics, reports, and social posts using the graphic design tool, Canva—a tool I got plenty of practice using while in the Organization Communication program. This was real life practice that set me up for success. My work has become a great mashup of my studies, and it's exciting to put my learning into practice.
I have fond memories of my experiences in these programs because of the relationships I developed with my professors. That is a hallmark of Murray State—professors invite students into their homes, bring coffee to early morning classes and help fan the fire inside students as they explore what shining brightly looks like uniquely to them.
Long: What sort of impact has your work had in the community?
Hyman: After graduating in 2017, I married my high school sweetheart (also a Murray State alumnus) and moved to Nashville to begin the Community Development and Action graduate program at Vanderbilt University. This program seeks to develop community change agents by combining theory, practice, and research. I began to feel disconnected in my studies during the first year of my program—like my head and heart weren't in sync. I was learning about the complexities of systemic inequalities that the United States operates on and, frankly, it felt hopeless. My privilege shielded me from knowing many of these realities prior to this point of my life. Contemplating current and historical realities of racism, sexism, classism and other –isms weighed heavy on the heart and soul. The very next semester, I expanded my studies to a dual master's program with Vanderbilt Divinity School. I became deeply curious about the ways work as a change agent—accompanying people during the hardest moments of their life and creatively working to change the systems that create their suffering—impact how one sees and feels within the world.
I used my studies as an opportunity for proximity—to lean into the suffering people are experiencing and find solutions to injustice from within these communities. Every semester I took classes with folks "on the inside" of a maximum security prison and with accused men living on Tennessee's death row, I developed friendships with refugee families settling into the States, and I provided care and accompaniment to unhoused folks on the streets of Nashville. Each of these experiences had a profound impact on me—my beliefs about God, equity and justice and who I am at my core.
This led me to the part of my job I am most passionate about. Using the peacemaking Circle facilitation model with Indigenous origins, I design and lead free retreats for helping professionals centered on rest, self-care and healing. It was through my own experiences of burnout and becoming mentally unwell that encouraged me to ask the questions of how we care for others and ourselves well when committing to the important work that comprises the nonprofit sector. We have moved these retreats online during the pandemic, as folks need respite during these incredibly weary times. I also co-created guides for planning a self-care retreat with your team and for planning a day of self-care for folks to use on their own—putting that PR degree to good use!
Emphasizing rest and renewal is countercultural in a society that holds production and productivity above personal and collective wellness and connection. I want to live in a society where all people matter and are worthy of compassion and care—that includes folks living on death row and the streets, as well as the folks who meet them there.
Long: What do you aspire to do in the future?
Hyman: A major current aspiration is getting to know myself as a mother and keeping my new baby, Joy, growing and giggly. She is our pandemic baby who lives up to her namesake—she is a smiley girl who keeps us smiling, too!
As for future goals, I am eager to continue my work of supporting people on the frontlines of justice and care work. I aspire to eventually have a beautiful retreat space for helping professionals to receive respite. I also am currently working on my yoga teacher certification and am eager to add this offering to the retreats I facilitate.
Additionally, my work at The Healing Trust continues to evolve in dynamic and innovative ways. My team is applying a racial equity lens to all aspects of our work, developing a participatory grantmaking program in rural and urban communities in Middle Tennessee, implementing a common application used by multiple area funders, and expanding self-care offerings to helping professionals through our grantmaking and programming. We stay busy! I hope to grow in my leadership within this organization as I love both the work and my colleagues dearly.
"The NLS program is honored to include Abby among its alumni and proud of the commitment she has for helping people improve the quality of their lives and the communities in which they live," said Long. "She is a model of how we can all help others feel valued as a resource for themselves, their families and for others. She is a remarkable emerging nonprofit sector leader who will have a powerful impact on all the missions she engages in the years ahead. With her experience and aspirations, Abby will be a key part of powerful social change throughout her life. We look forward to sharing additional alumni stories going forward."
The Nonprofit Leadership Studies Program is a part of the Department of Organizational Communication and Leadership which is dedicated to "develop student competence in the application and synthesis of those communication processes, theories and skills that enable individuals and groups to organize effectively in an increasingly complex and global society." As a part of the Arthur J. Bauernfeind College of Business, the Department and Program are committed to advancing careers in dynamic environments of leadership and management.