CHFA recent graduates see a high success rate in law school placement (Updated)
By Alex Pologruto | Mar 29, 2023
MURRAY, Ky. – The Murray State University College of Humanities and Fine Arts (CHFA) has produced a high rate of recent graduates being accepted into a law school post-graduation. The students from the department who have applied for law school have seen a 100 percent success rate of getting into a school with a majority of these graduates receiving scholarships.
Dr. Kathy Callahan, Chair of the Department of History, and Dr. Drew Seib, Chair of the Department of Political Science and Sociology, have aided these students in preparing them best for their future law school and bar endeavors.
The Department of Political Science and Sociology in the CHFA offers a pre-law program with a focus in political science combining a political science major with a pre-law minor. With the pre-law area, the undergraduate pre-law students work towards two objectives: admission to law school and to complete an undergraduate degree which will help students compete in law school. Former pre-law students have gone on to a variety of law schools, including University of Louisville, St. Louis University and University of Kentucky.
Seib highlights recent alumni of the program and their current endeavors: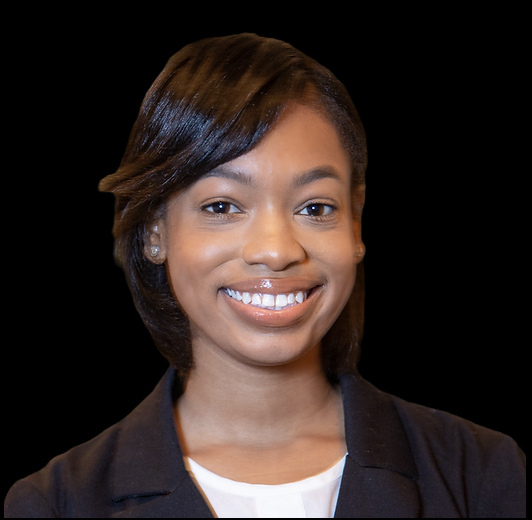 Desiree Isaac, '15: She currently serves as the University Attorney and Title IX Coordinator at Shawnee State University.

Chynnique Ross, '17: She is a graduate of the University of Illinois Chicago law school and is currently an Associate at Elizabeth L. Carter, Esq., LLC. She is also the founder of thelightlaw.org/.

Katy King, '17: Graduated with a Juris Doctor degree from Belmont College of Law in 2021. She is currently a personal injury attorney and her biography can be found at griffithinjurylaw.com/bio/katelynn-king-personal-injury-attorney.cfm.

Abby (Rock) Klaber, '20: Currently in her third year of law school at the University of Louisville School of Law.
"Yes, recently of the graduates in our pre-law program who have applied for law school, 100 percent of them got into law school somewhere," said Seib. "Many of our students do go on to get into one of their top choices, even with scholarships. We have quite a few alums in law school now who are receiving 80 percent plus tuition scholarships and others with smaller scholarships. In addition, it's worth noting that LSAT scores for students in our program have been going up. This I'm sure also helps with the acceptance rate and scholarships."
Callahan highlights recent alumni of the CHFA and their current endeavors:
Joseph Tondini, '18: Completed law school at Southern Illinois University in 2022

Will True, '18: Clerking for the Chief Justice of the Tennessee Supreme Court and attended law school at Belmont University

Nathaniel Humphrey, '21: As an undergraduate student, he served as an intern to United States Congressman Brett Guthrie in Washington, D.C. and currently is attending law school at Northern Kentucky University

Dalton York, '21: On-air personality on the Western Kentucky University NPR Station in Bowling Green and will be attending Brandeis Law School at the University of Louisville in the fall of 2023

Nicholas (Nick) Jackson, '17: Previously worked as an admissions officer at several universities and now will be attending law school at the University of Louisville or the University of Kentucky

Eric Gray, '19: Completed a Master of Arts degree in History at Murray State and now will be attending the University of Memphis for law school

Chancie Coleman, '12: Earned a Bachelor of Arts degree at Murray State and is now an attorney in Murray, Kentucky
"My degree in History from Murray State was a vital component to both my acceptance into law school and academic success throughout my three years of legal education," said True. "History allowed me to develop my writing skills while studying a discipline that naturally sparks my interest. I believe having that opportunity was a contributing factor for my competitive GPA, which is often one of the most important criteria used by law schools in making admissions decisions. Additionally, having already extensively written throughout my time at Murray State prepared me for the rigorous writing requirements at law school."
"Will True is a real star," said Callahan. "All of our students have been successful when applying to law school. Joseph Tondini recently graduated from Southern Illinois University, William True recently graduated from Belmont and Nathanial Humphrey is currently a law student at Northern Kentucky University."
"We have several notable recent alumni," said Seib. "One in particular, Cole Manion, will be clerking for Justice Sarah Campbell of the Tennessee Supreme Court. It sounds like Murray State has multiple alumni clerking for the Tennessee State Supreme Court! Others have served as summer associates with law firms."
For more information on the College of Humanities and Fine Arts and the pre-law program please visit murraystate.edu/CHFA or call 270-809-6937.