Department of Music hosts Grammy Award-winning vocalist
By Alex Pologruto | Feb 22, 2023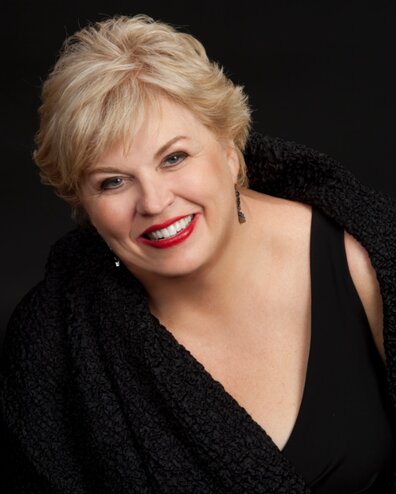 American soprano Christine Brewer will perform a concert on March 10
MURRAY, Ky. – Murray State University's Department of Music is thrilled to present a memorable evening of song from soprano Christine Brewer, pianist Meeyoun Park and cellist Braun Oldenkamp, on Friday, Mar. 10 at 7:30 p.m. in the Performing Arts Hall located in the Old Fine Arts Building on Murray State's campus. Brewer will be performing works by Richard Strauss, Joseph Marx and Harold Arlen, among others. This event is free and open to the public.
A Grammy Award-winning American soprano, Brewer's appearances in opera, concert and recital are marked by her own unique timbre, at once warm and brilliant combined with a vibrant personality and emotional honesty reminiscent of the great sopranos of the past. Named one of the top 20 sopranos of all time by BBC Music, her range, golden tone, boundless power and control make her a favorite of the stage and a highly sought-after recording artist.
Recently, Brewer has performed with the St. Louis Philharmonic, the International Women's Brass Conference in their Holiday Brass concerts and the Fort Worth Symphony Orchestra with Robert Spano conducting Wagner highlights. Upcoming concerts and recitals include singing the role of Mrs. Grose in Benjamin Britten's opera The Turn of the Screw in July 2023 with Union Avenue Opera in St. Louis, Missouri.
Brewer began a program with sixth graders in Marissa, Illinois, called Opera-tunities and continued the program for nearly 15 years alongside their teacher Nancy Wagner, conductor David Robertson and members of the St. Louis Symphony Orchestra. In 2015, Brewer joined 140 other notable celebrities receiving a bronze star on the St. Louis Walk of Fame. Currently, she is a visiting professor at Webster University in St. Louis, Missouri and at McKendree University in Lebanon, Illinois.
Brewer's discography includes over 25 recordings. One of her most recent recordings, Divine Redeemer on Naxos, contains selections with concert organist Paul Jacobs.
A native of Seoul, Korea, Meeyoun Park has performed throughout the United States and abroad as both a soloist and collaborator. Her musical versatility has led to collaboration with the Korean National Opera Company and the Indiana University Opera Theater, where she worked as a vocal coach and rehearsal pianist for numerous productions. Park is a graduate of the Yonsei University in Seoul, Korea, and Indiana University, where she earned the Master of Music, Performer Diploma, and Doctor of Music degrees in piano performance under the tutelage of Karen Shaw.
Park is currently associate professor of piano at Murray State University, having previously served as a staff accompanist at the Oberlin Conservatory and DePauw University. In summer 2017, Park joined the faculty of the prestigious Indiana University Piano Academy, where she works with talented pre-college pianists from around the globe. She regularly serves as a master class clinician and guest adjudicator in competitions across the country.
Braun Oldenkamp holds a Bachelor of Arts degree from Luther College, a Master of Music from University of North Texas and a Doctor of Musical Arts from Boston University. In addition to his experience as a cellist, Oldenkamp is an accomplished vocalist. As a cellist, he has performed with numerous orchestras and chamber ensembles in concert houses around the globe including the Wiener Konzerthaus and Minneapolis's Orchestra Hall. He currently serves as a visiting assistant professor of music at Murray State.
The concert is free and open to the public.
For more information on Murray State University's Department of Music please visit murraystate.edu/music.