Trio of awards given to Murray State University graduate student and alumni
By Kaitlyn Black | Jan 22, 2021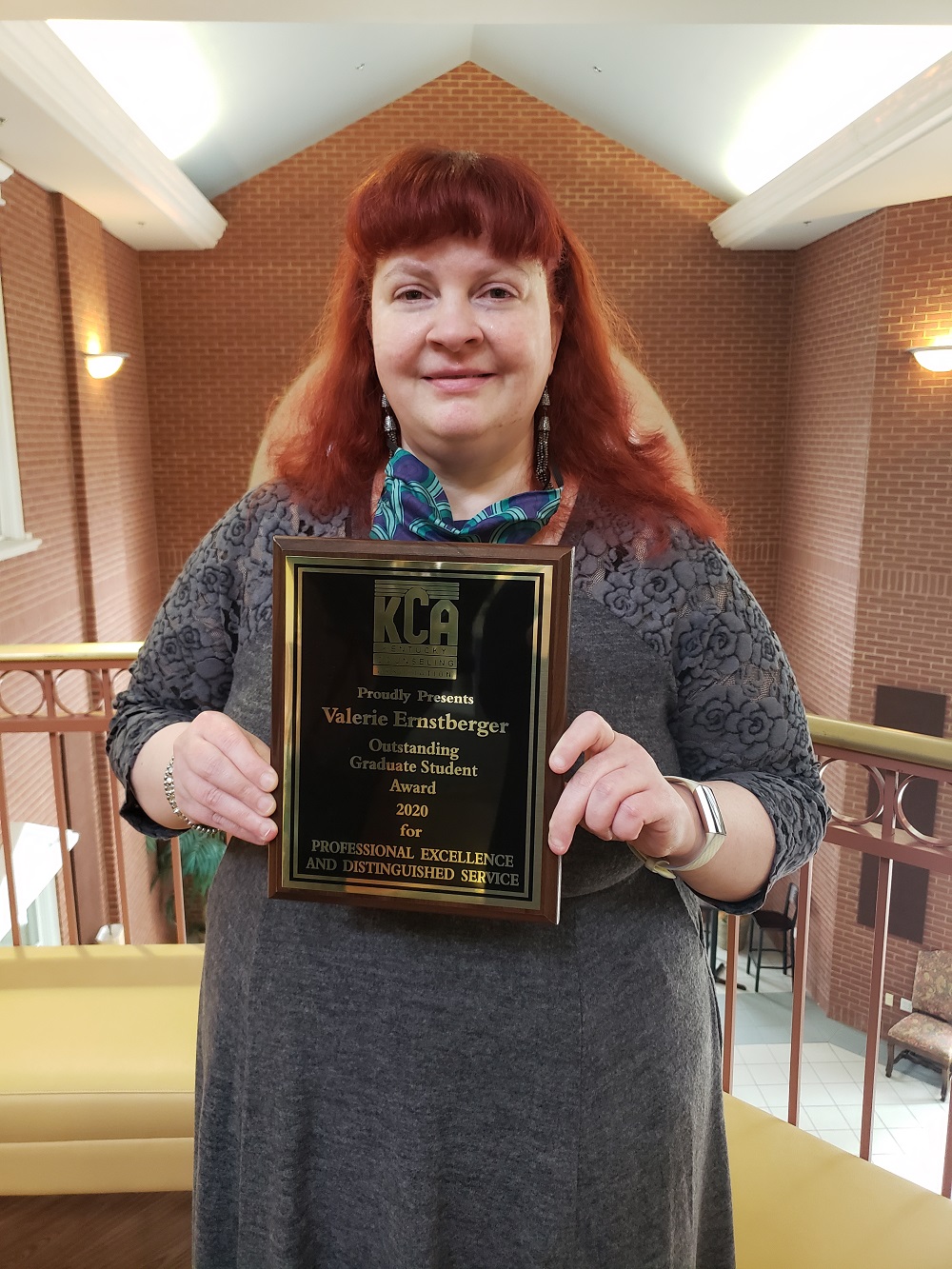 MURRAY, Ky. — Several achievements have been recently highlighted in the College of Education and Human Services at Murray State University. Each year, the Kentucky Counseling Association (KCA) Graduate Student Award is presented to a graduate student who stands out as exemplary. This outstanding student is chosen based on their level of work that goes above and beyond the learning that takes place in the classroom. The latest Kentucky Counseling Graduate Student Award was presented to Valerie Ernstberger.
Ernstberger is a graduate student in the clinical mental health counseling program at Murray State. Last spring, she was tasked with creating an advocacy project that was important to her. Many students typically choose writing letters to the legislature or organizing fundraisers, but Ernstberger developed an entire counseling program for youth, specifically LGBTQ+ youth. She named the program Chrysalis. In terms of clinical work, she has a natural ability to connect with both clients and peers. Ernstberger is committed to the counseling profession and her identity as a neophyte counselor. She is a member of the American Counseling Association and Mu Sigma Chi, Murray State's chapter of Chi Sigma Iota, an international honor society for counselors. She was also the recipient of the KCA Summer Scholarship.
Additionally, the KCA Outstanding School Counselor Award is awarded to a school counselor in the Commonwealth who goes above and beyond for the profession and for the students they counsel. Individuals are evaluated based on their nomination and letters of reference. The chosen award winner is someone who has demonstrated unique and creative ways to work with clients in a school setting. This year's KCA Outstanding School Counselor Award was presented to Allyson Scheer.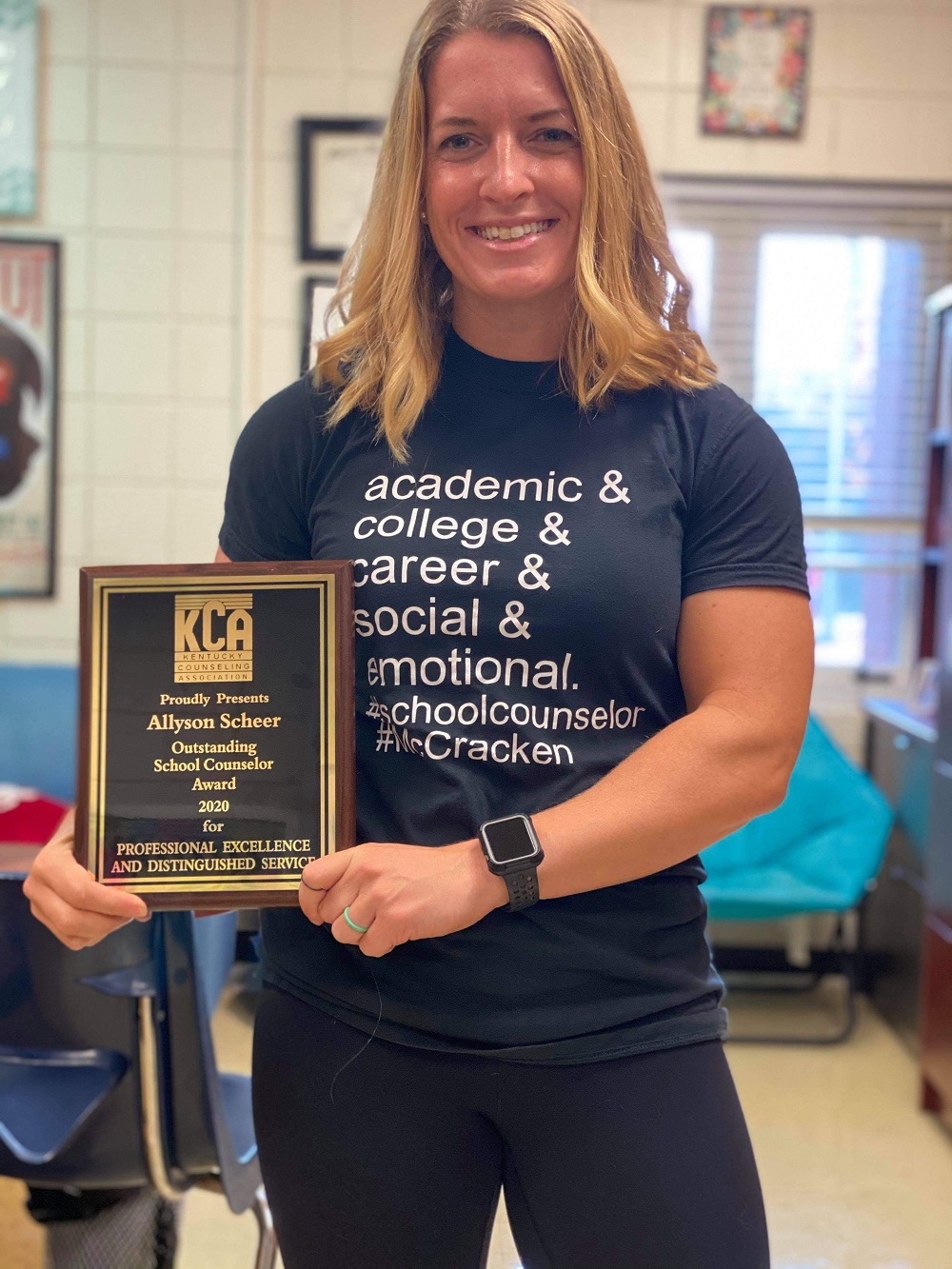 Scheer has been with Hendron-Lone Oak Elementary School for four years. In that time, she has turned the school counseling department into one that truly exemplifies what it means to be a school counselor. During this pandemic, Scheer has continued to meet the needs of her students and the faculty and staff at Hendron-Lone Oak. She has designed weekly cognitive behavioral therapy videos for students and staff. She has the ability to help her students feel safe and comfortable, even while wearing a mask. Her favorite aspect of being a school counselor is being a small part of helping students find their strengths and aiding them in developing skills to overcome obstacles that might get in their way.
Lastly, each year, the Kentucky Association for Psychology in the Schools (KAPS) presents a scholarship award in memory of Jennie S. Ewald, a school psychologist and former president of KAPS. Each school psychology training program in Kentucky can submit one nominee for this award. Nominees must have completed one year of their program and must also complete an application with reference letters included.
The most recent KAPS Jennie S. Ewald Scholarship recipient is Allie Hampton.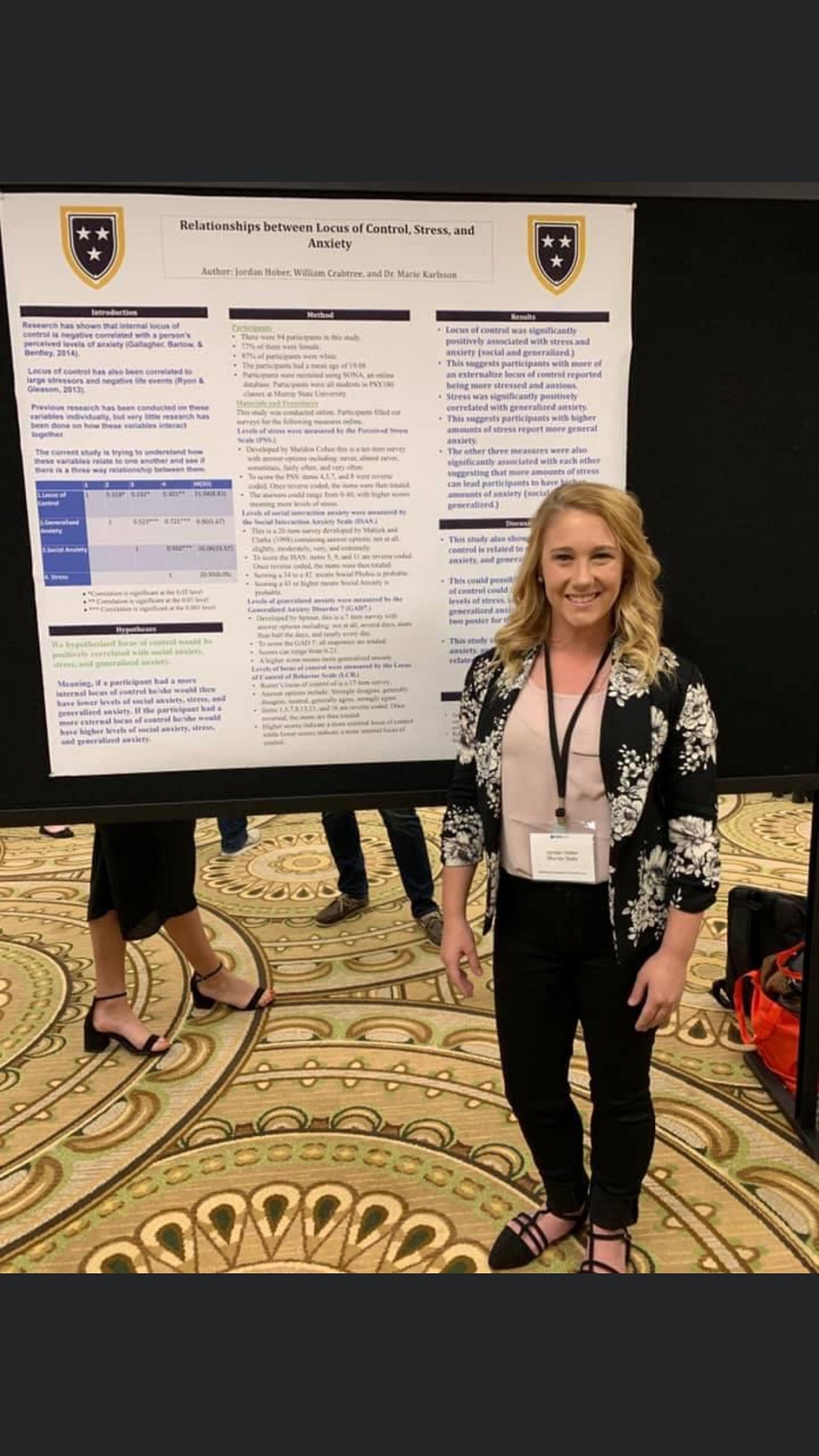 Hampton, a native of Madisonville, Kentucky, has been granted this scholarship award for the 2020-21 school year. She graduated from Madisonville North Hopkins High School in 2011, and graduated from Murray State with her bachelor's degree in the spring of 2019. She began her journey with Murray State's school psychology program in the fall of 2019. In her spare time, Hampton volunteers at various AA/NA/Al-Anon locations in hopes of making a change within the opioid epidemic.
"I am ecstatic to win this award. Not only am I proud of myself, I am also proud of Murray State. This is the first time we have won this award in many years. I am more than thankful for the generosity from KAPS and Jennie S. Ewald," Hampton said.
To learn more about Murray State's College of Education and Human Services and its graduate programs, please visit murraystate.edu/coehs.